Last month a photo of a young boy doing his homework on a street from the light of a McDonald's in the Philippines went viral after being shared on Facebook.
University student Joyce Torrefranca posted the photo on her personal Facebook page with the words: "I got inspired by a kid."
The boy was identified as Daniel Cabrera, 9, who lives in the grocery shop where his mother Christina Espinosa works along with his two siblings.
The family have been homeless since their house was destroyed by fire five years ago, while they have been in financial hardship since Daniel's father fell ill and died in 2013.
But after the photo of him was shared thousands of times online, donations for Daniel have been pouring in.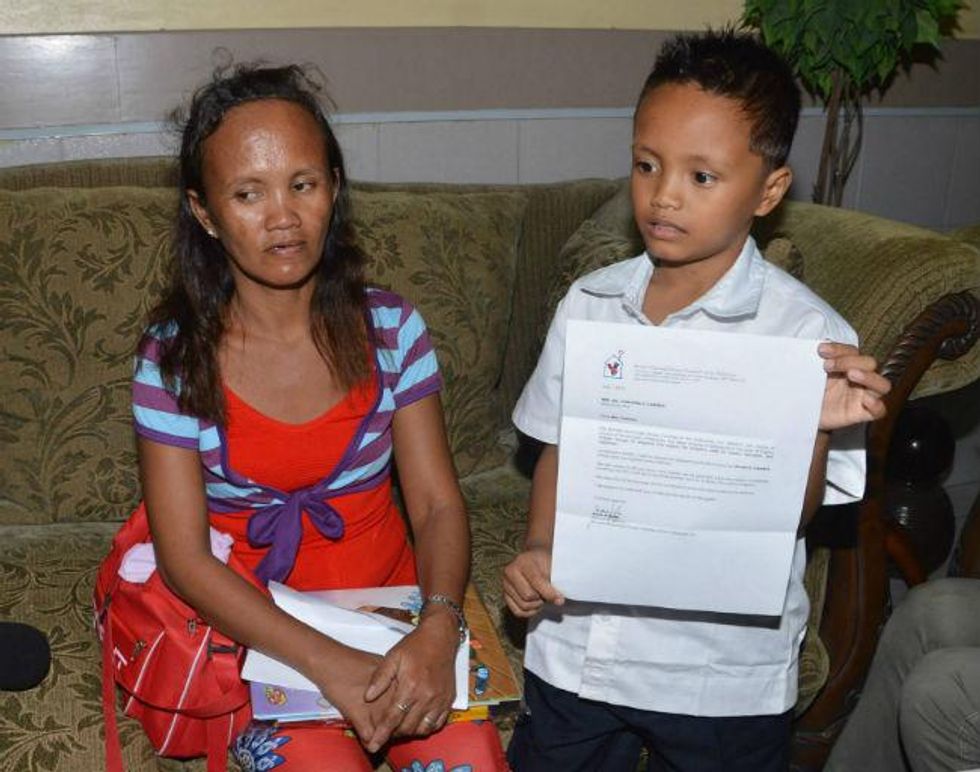 Daniel and his mother have received money, school supplies, uniforms and even a reading lamp. But most importantly, according to media in the Philippines, a local politician has awarded him a scholarship grant, which means he will be able to attend college and pursue his dream of being either a doctor or a policeman.
Ms Espinosa said:
We're overjoyed. I don't know what I will do with all of these blessings. Now, Daniel will not have to suffer just to finish his studies.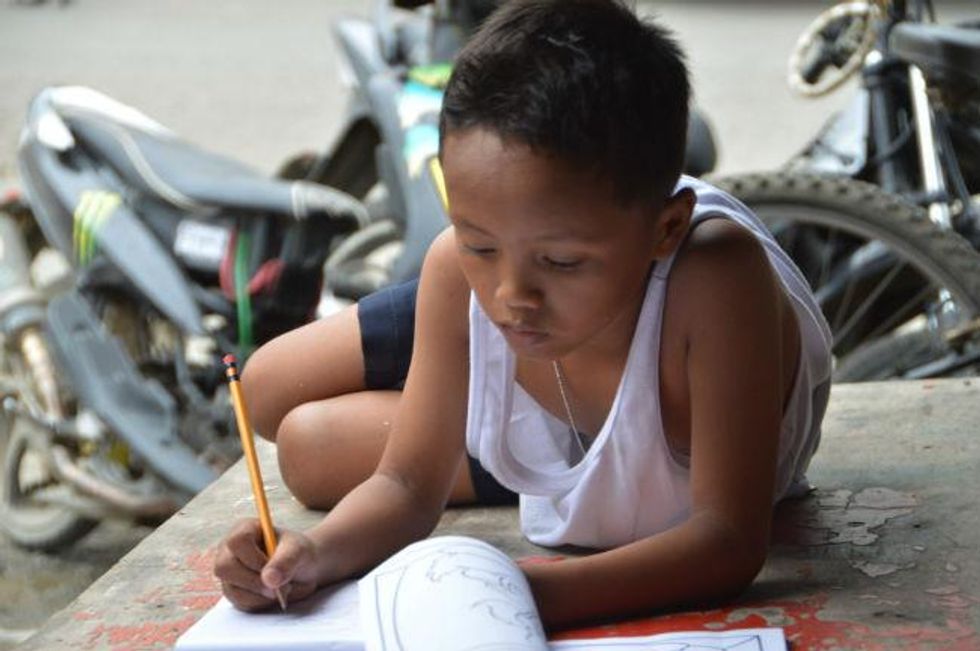 HT Telegraph
Pictures: AFP/Getty