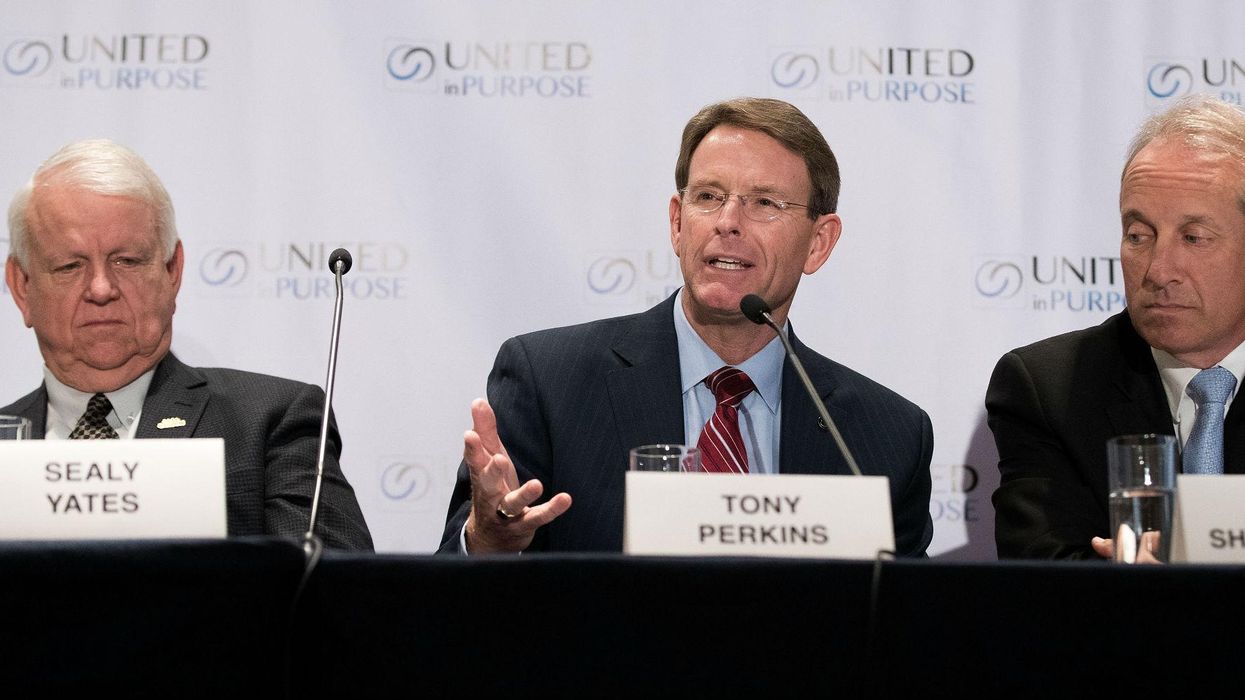 This week marks the 25th anniversary of 'Don't Ask, Don't Tell', a now-repealed US law designed to prohibit any "openly" lesbian, gay or bisexual soldiers from serving in the military.
Naturally, many activists celebrated the repeal as a victory – finally, there was no longer a law in place to legally protect homophobia. One man, however, feels extremely differently about the change, and wasted no time in penning an incendiary blog post describing the repeal as the "turning point in a bigger war."
This man is Tony Perkins, a Republican former policeman who now spends his days working as the president of the Family Research Council.
The deeply conservative religious group is pro-life, anti-LGBT+ and hugely transphobic, so it should come as no real surprise that Perkins is also a Trump supporter.
Interestingly, his moral compass seems somewhat skewed when the president comes into the picture – earlier this year, he said that evangelical leaders would "look the other way" and agree not to hold Trump's alleged affair with actress Stormy Daniels. Not even his rumoured pay-offs could change their mind.
Throughout the lengthy article, he points to landmark LGBT+ legal victories and describes them as a "war on marriage and the family".
Looking back, most Americans are probably nostalgic for the days when sexuality wasn't something people broadcasted.
His message is clear: there's a longing to return to a past era during which LGBT+ people hid their identities for fear of persecution or violence. He then likes sodomy to bestiality, and finally drops a line that most LGBT+ activists would likely love to slap on a slogan t-shirt:
Three years since the decision that redefined marriage for America, the Left is still bulldozing their way through every possible social norm.
What's so wrong with that?
More: Donald Trump seems to have only just worked out that The Apprentice was about apprenticeships