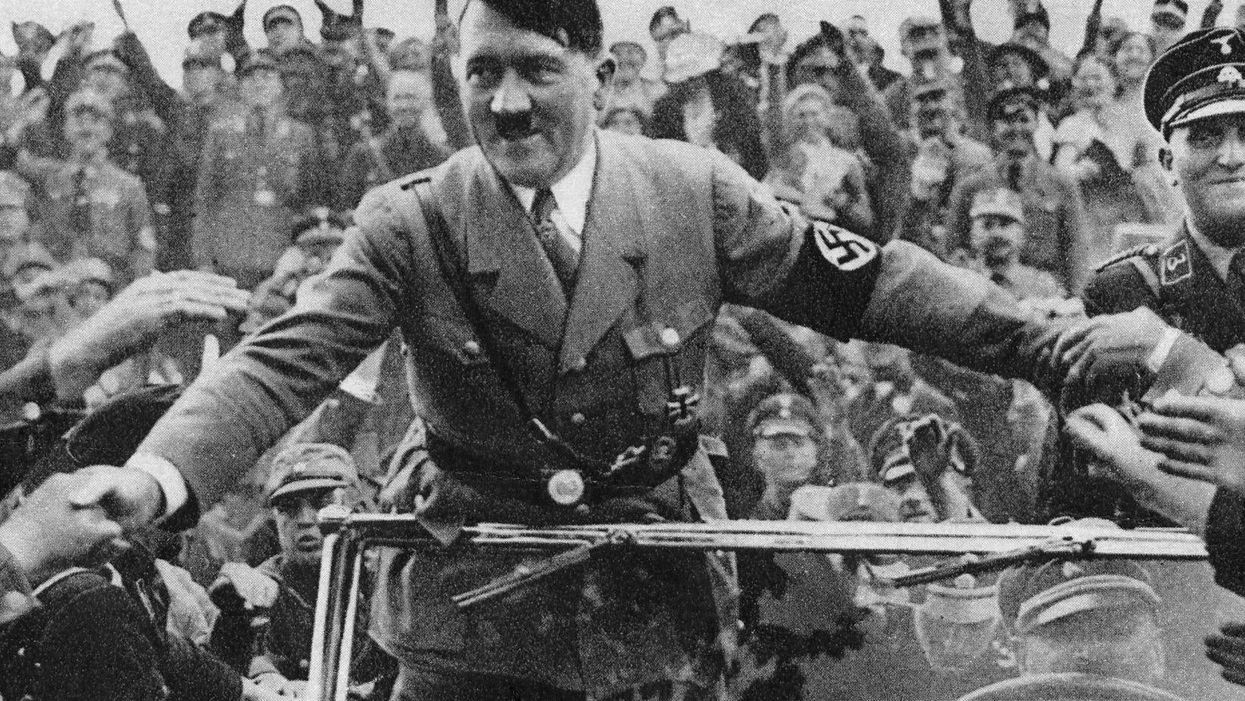 Getty Images / Hulton Archive / Stringer
"Hitler was right." These are the words of Steve West, the man who just beat three other GOP candidates in the party's primary election for Missouri's 15th district.
He will now face Democrat incumbent Jon Carpenter in November.
On his campaign website, he trumpets 'old American values and traditions', calls 'Islam "anti-ethical to everything this country was founded on" and asks "Are vaccines making us sick?".
He also enjoys spouting an imaginative range of nonsensical conspiracy theories and hateful propaganda on his KCXL radio show.
Claiming "Jewish cabals" are "harvesting baby parts" through Planned Parenthood, abuse children and control the Republican party; saying"Hitler was right about what was taking in place in Germany. And who was behind it"; making homophobic, anti-Semitic, Islamophobic and racist statements...You name it.
In his spare time, he also straps on a wig and beard for his YouTube channel, calling himself 'Jack Justice'.
TheKansas City Star reached out to West about his hateful statements. He said:
You guys want to make it an issue, you can go there, but I'm not going to comment on that. I'm not running as a radio show host, I'm running for state representative. I'm sorry. I'm not going to have this discussion.
He continued:
Jewish people can be beautiful people, but there's ideologies associated with that that I don't agree with.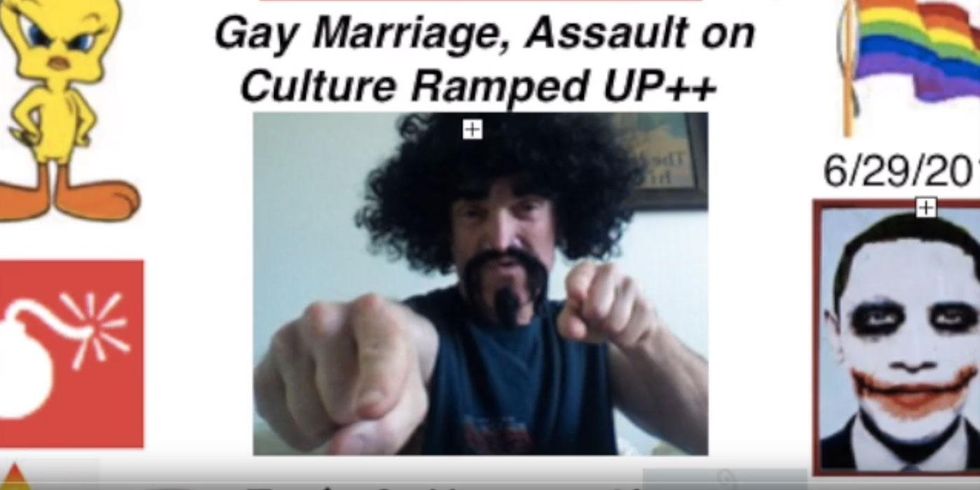 Picture: YouTube / Steve West
All this for the reward of beating his political rivals by nearly 25 points to sail through the primaries.
He won nearly 50 per cent of the vote, leading the Missouri Republican Primary to denounce him.
The party said in a statement:
Steve West's shocking and vile comments do not reflect the position of the Missouri Republican Party or indeed of any decent individual.

West's abhorrent rhetoric has absolutely no place in the Missouri Republican Party or anywhere. We wholeheartedly condemn his comments.
Jon Carpeneter, the Democratic opponent who West will face in June, told The Pitch he was "dismayed" about the primary result:
This is anti-semitism, Islamaphobia, homophobia, and racism to a degree that truly shocks the conscience.

It is my hope that folks who voted for [West] in the Republican primary weren't aware of any of this stuff. I sincerely hope that's true.