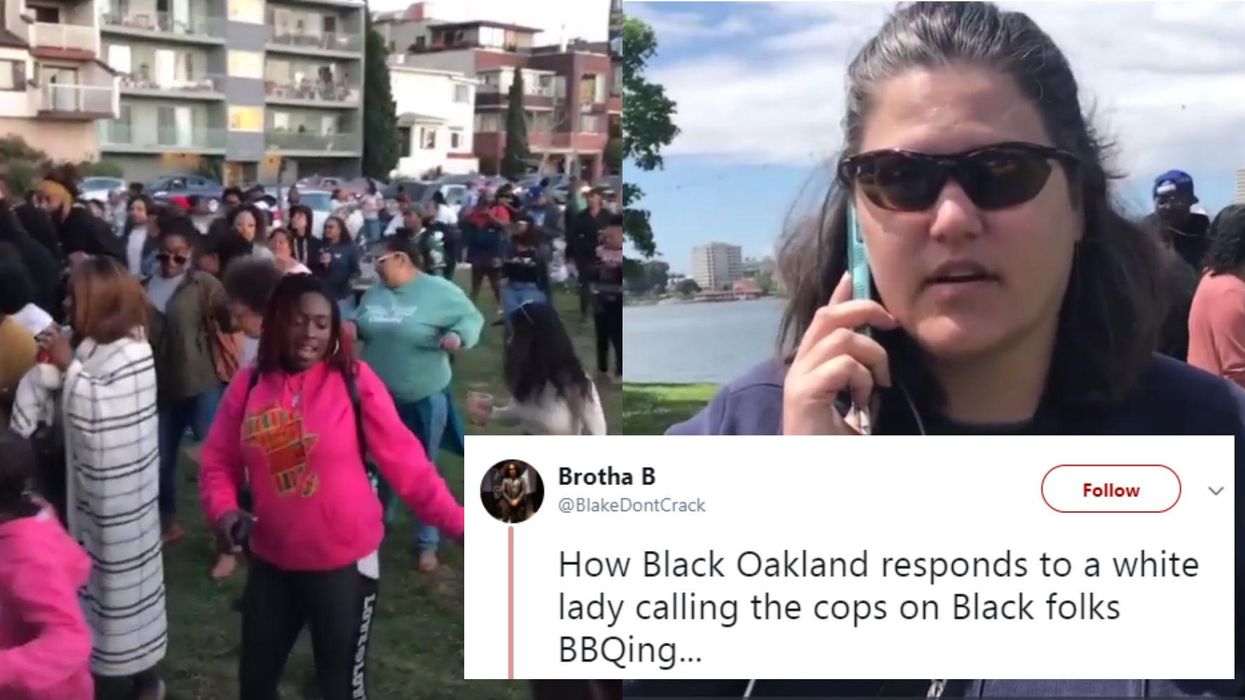 Michael Swanson Jr. / Facebook
Residents of Oakland, California, have thrown a huge lake side party in the location that a white woman called the police on a black family simply because they were having a barbecue.
On April 29, a black family were setting up by the lake when the unidentified white woman approached them and called the police because they were using a charcoal grill in a 'none-charcoal grill' area.
A witness posted a video of the altercation on Twitter and YouTube, and it subsequently went viral.
In direct response to the incident, Oakland residents staged a huge party and grill in the exact same location at Lake Merritt Park.
One resident, Michael Swanson Jr posted a video of the party to Facebook, with the caption: 'This is how we feel about mad a-- Oakland gentrifiers:

In the video, people can be seen doing the Electric Slide to the classic 'Before I let Go', by Frankie Beverly And Maze, and enjoying grilled meats.
Other people posted footage on Twitter, proving that the party went on all night:
Many have shared the sentiment that they hope the party will continue all summer!