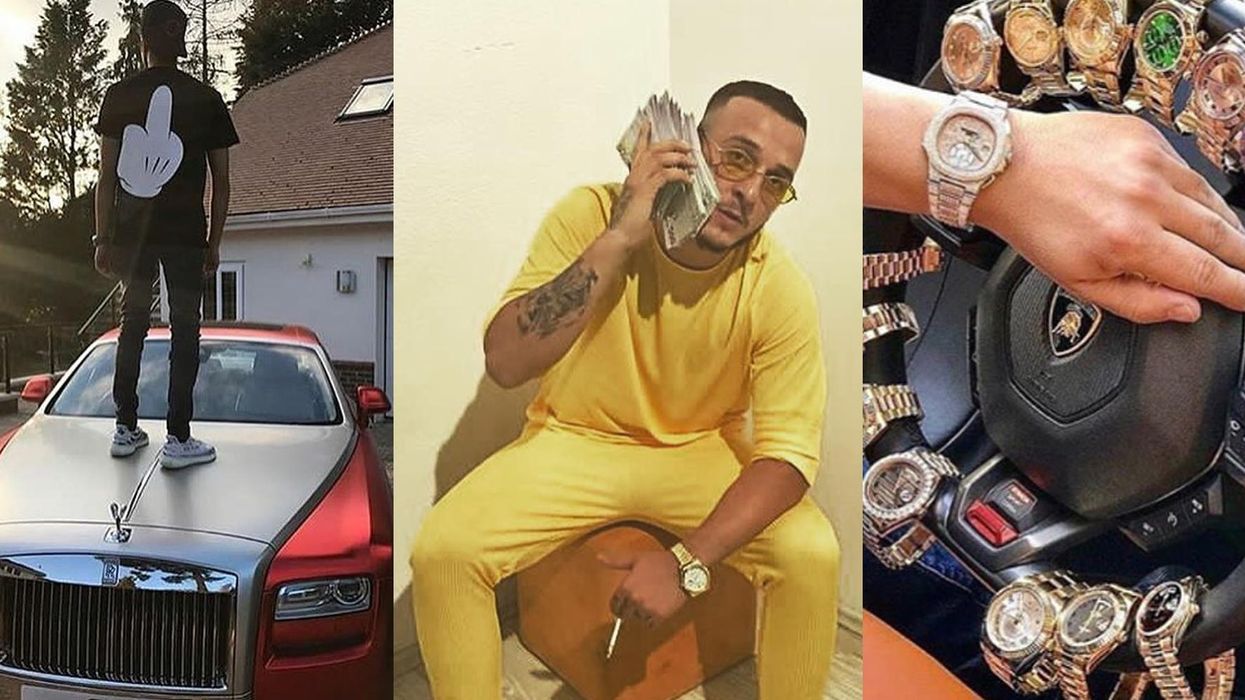 instagram.com/richkidstirana
Tirana is the capital of Albania and features colourful buildings, sprawling squares, stunning views of the Dajti Mountain and the Adriatic sea, and (it seems) a lot of rich kids.
And thanks to photo sharing platform Instagram we get to see how those financially privileged few live.
So, stop showing off that fine dish you prepared from scratch last night, or the holiday you scrimped and saved for all year - here are the Rich Kids of Tirana.
Naturally, as with any 'Rich Kids' account, it features a lot of cars.
So many cars.
The second ingredient for a 'Rich Kids' account is of course cold hard cash.
And that's about it really... Cars
Cash.
Alternate from there.
Maybe throw in a phone?
This seems like a distracting place to store your watches.
That is not a phone.
But never forget about those cars.
Take them on trips poolside so they don't get lonely in the car park.
Colour coordinate with your car.
It doesn't matter if your roofless car gets wet, just buy another one.
This appears to be one of those flying cars.
In conclusion.
Cars.