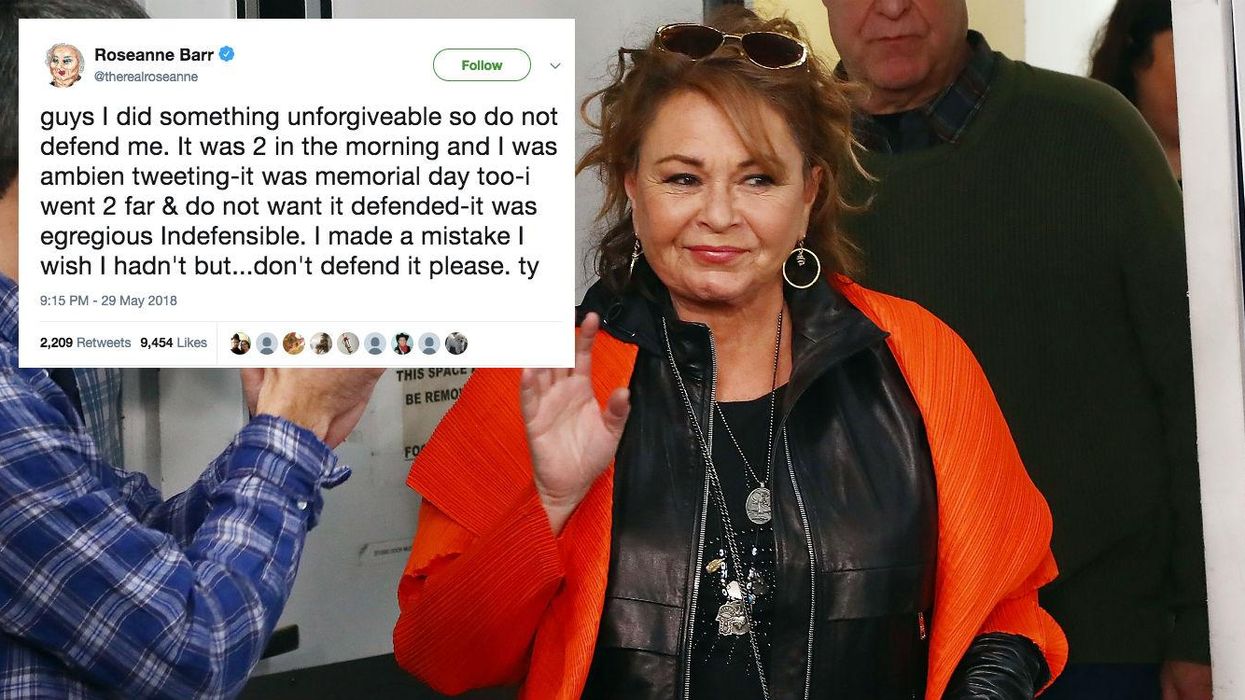 Some people are racist.
We know this - it is a fact. But, surprisingly, a lot of these people have strange justifications for their racism.
Take Roseanne Barr, for example. Just days ago, the American comedian had her self-titled sitcom cancelled following a string of deeply offensive tweets, one of which was an extremely racist insult levelled at former Obama aide Valerie Jarrett.
In a now-deleted - for obvious reasons - tweet, Barr wrote:
Muslim brotherhood & planet of the apes had a baby=vj.
After predictably pointing out that the show's cancellation had left many of her "liberal" cast mates without a job, Barr then went on to offer the bewildering explanation that she was "Ambien tweeting" at 2am. She followed up this statement by claiming that she's absolutely, definitely "not racist", despite the fact that her Twitter history suggests otherwise.
The implication here was that the popular medication had seemingly caused her racist outburst. Drug manufacturer Sanofi responded to the incident, clarifying:
Jarrett has also spoken out on the incident, stating that TV network ABC was right to cancel Roseanne.
In a town hall discussion, entitled Everyday Racism in America, she claimed:
First of all, I think we have to turn it into a teaching moment.

I'm fine. I'm worried about all the people out there who don't have a circle of friends and followers coming to their defence.
ABC president also issued a statement condemning Barr's remarks, describing them as "abhorrent, repugnant and inconsistent with [ABC's] values".
Naturally, the racist saga has offered plenty of opportunities to weigh in with hilarious takes - and they haven't disappointed, with many choosing to share their own experiences of Ambien. Spoiler: none came with the side effect of bigotry.
Just so we're clear - sleeping pills aren't an excuse for racism.
These aren't the only Roseanne jokes going viral either; this vintage TV Guide cover is also making the rounds online, for obvious reasons.