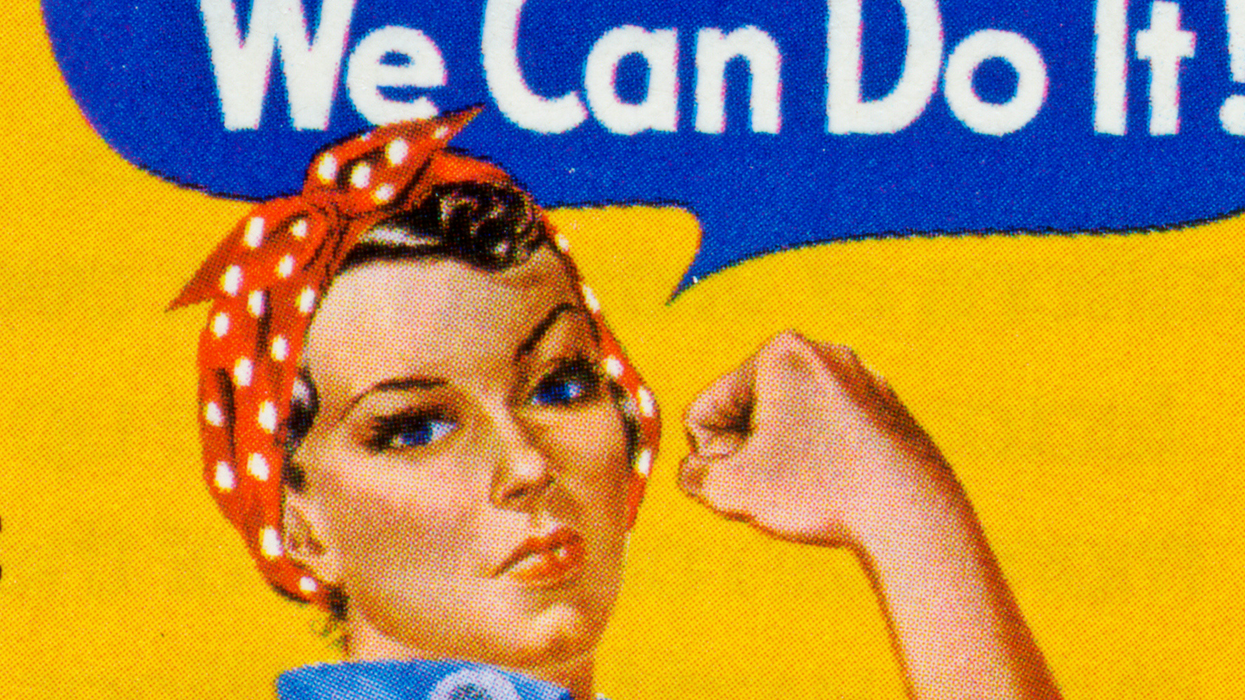 iStock
Naomi Parker Fraley, the woman who likely inspired the iconic Rosie the Riveter poster, died on Saturday aged 96, her family told the New York Times.
The Oklahoma native turned factory worker was 20 years old when she went to work at the Naval Air Station in California following Japan's attack on Pearl Harbour.
There, she drilled and patched aeroplane wings and operated riveting machines.
Soon after that, in 1942, a photographer touring the station snapped Fraley in her red-and-white-polka-dot bandanna.
Initially, the image was used to boost worker morale but as time passed it would become symbolic in the promotion of equality, feminism and other political issues, likely inspiring the 'We Can Do It' wartime poster.
Fraley is one of many powerful women who inspire us every day - so, we've decided to celebrate them.