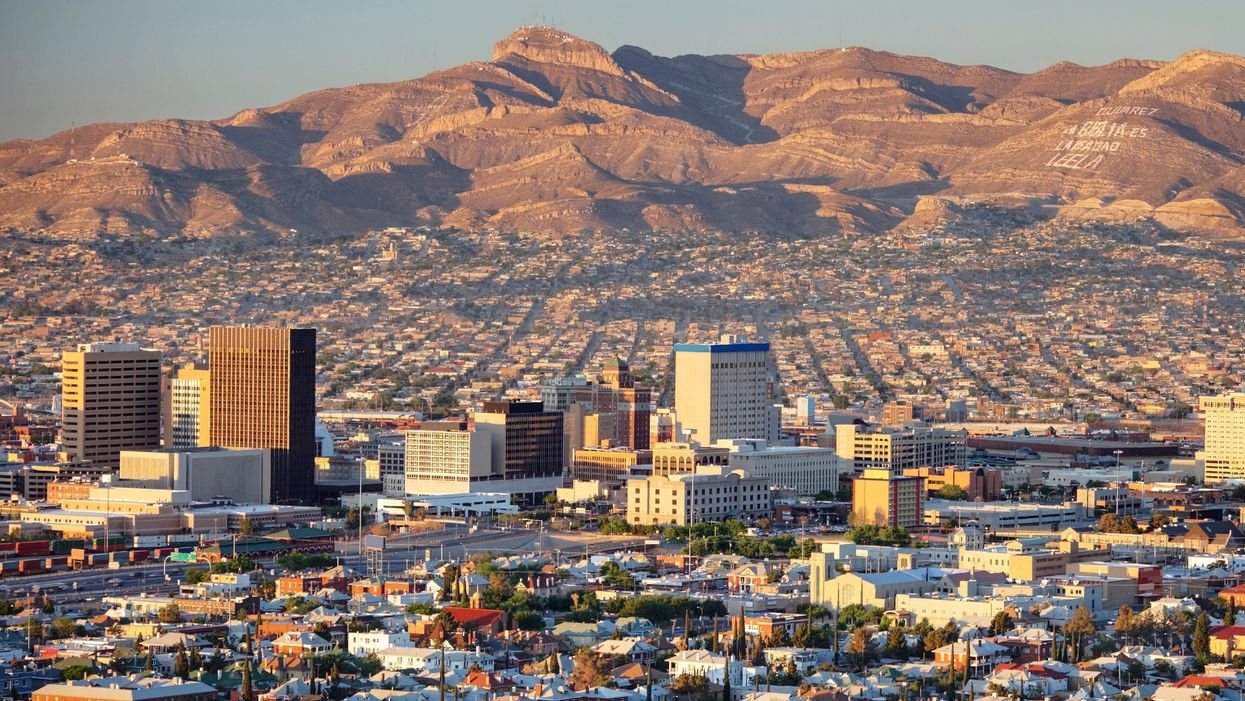 Getty Images
Samuel Velasco's day in court was coming, and, after years of delays, there was little he could do to stop it.
He was accused in 2005 of molesting his 4-year-old stepdaughter, who had told her mother about the abuse.
The girl was too young to testify, so the only witness for prosecutors was the mother — Velasco's now-ex-wife, Ruth Sagredo.
Velasco's attorneys had succeeded in getting the case continued seven times, but they were out of chances. A judge in El Paso had scheduled a jury trial for Nov. 12, 2008.
JUST IN: Samuel Velasco was found guilty of hiring people to kill his wife and family in 2008.… https://t.co/tdCzvLXLvd

— CBS4Local (@CBS4Local) 1476742074
Sagredo was "very adamant about getting [Velasco] prosecuted and have him pay for what he did," the child's father, Eduardo Avalos, told CBS News.
So a few weeks before the trial, Velasco and his siblings sat around his kitchen table thinking up ways to kill his ex-wife, court documents say.
"They discussed needing to eliminate Ruth so she would not testify against him," FBI Special Agent Jason Kaunas testified during a pretrial hearing last year.
"They came up with a plan in order to get her — to lure her into Mexico because they didn't want to do the killing in the United States. At that point, the plan was devised to kill Francisco, the father, in order to have a funeral happen in Mexico which would force Ruth to travel to Mexico."
Velasco had the experience and the resources to pull off a complicated international murder scheme, Kaunas told the court.
Velasco had been under investigation for smuggling Mexican drugs through El Paso, then laundering the drug money through his shoe business. His brother, Emmanuel, and sister, Dalia Valencia, also were key players.
The group also operated a kidnapping ring in Juarez, from 2009 until 2013, according to court documents. Velasco was at the top of the organization, which operated on both sides of the Rio Grande.
The group's "hit teams" targeted business owners, medical professionals, students and children, according to a Vice News article on the Velascos. After the kidnappings, it was Samuel Velasco who called worried families to start negotiations.
Francisco Sagredo, Velasco's former father-in-law and a wealthy businessman, fit the profile of the group's typical targets.
To get Velasco off the hook for the sexual assault charge, Francisco Sagredo had to die in a very specific way.
"They wanted to hire a hit team to basically attack the father, Francisco, and rob him and make it look like a cartel hit, and that way a funeral would be held in Mexico," the FBI's Kaunas said.
Francisco Sagredo was in his home in Juarez on Oct. 3, 2008, when three men burst in wearing masks and holding guns.
"They locked family members in the bathroom while they took the victim, Francisco, into another room, then eventually shot him," Kaunas said.
Then they emptied the safe.
But Francisco Sagredo's death didn't succeed in baiting his daughter, who didn't attend her father's funeral, according to court documents.
So the Velascos chose a new target — Cinthia Sagredo, his ex-wife's sister.
Cinthia Sagredo ran a hotel in Juarez. On Nov. 20, her killers waited for her to walk outside.
"Several armed men drove up to the hotel, opened fire, and killed her outside in front of the hotel."
Ruth Sagredo traveled to Mexico two days later to bury her sister — her second family funeral in as many months.
The killers finally found their target.
According to court documents, "several armed men in two separate vehicles drove up to her vehicle, boxed her in and opened fire, killing her inside."
Vice reported that the sex assault charges against Samuel Velasco were dropped the following March "after the complaining witness … requested dismissal."
In the United States, Samuel Velasco continued to evade arrest, although the feds continued to build their case against his drug smuggling and kidnapping organization.
He was arrested in the murder-for-hire plot in September 2015. His sister and brother, who came to his house to plan the killings nearly seven years prior, were also charged.
All three will probably spend the rest of their lives in prison, authorities said.
Dalia Valencia and Emmanuel Velsaco pleaded guilty to the conspiracy charge. They are scheduled to be sentenced in December.
Samuel Velasco pleaded not guilty but was convicted last week.
He will be sentenced to mandatory life in prison in January.
Copyright: Washington Post