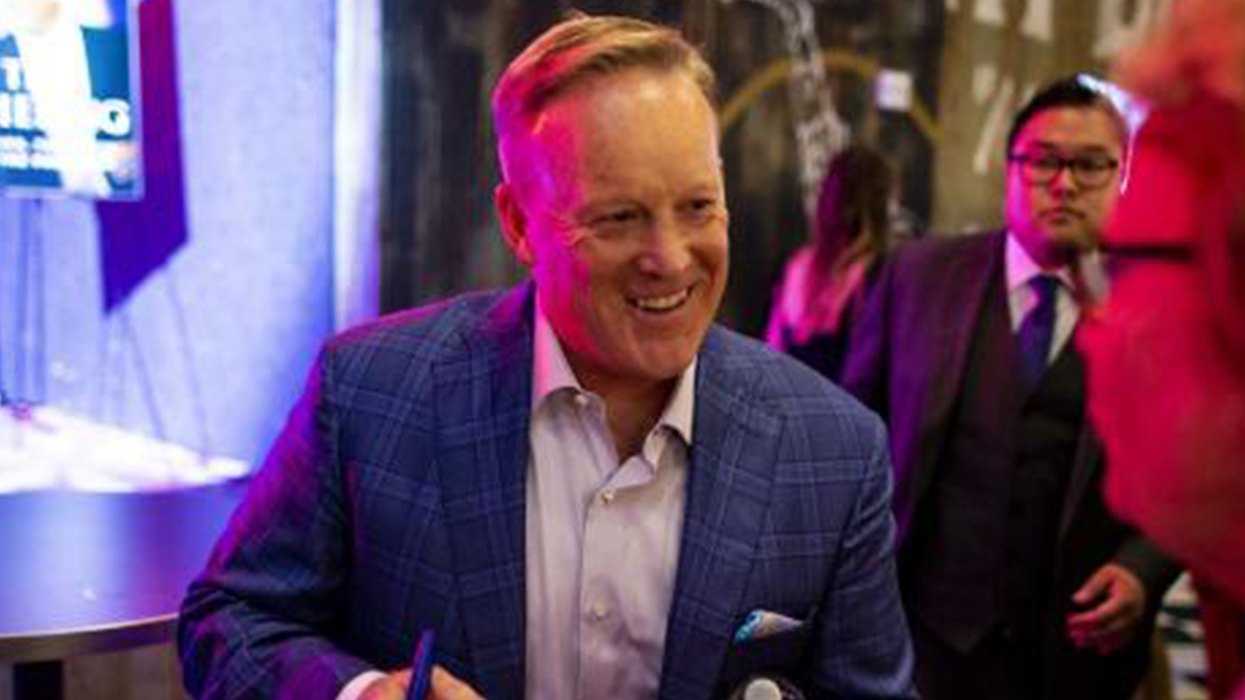 Getty Images
To say Sean Spicer is having a less than successful book tour might be the understatement of the month.
Last Wednesday, Sean Spicer was promoting his new book, The Briefing: Politics, the Press, and the President, when he was heckled at a New York City Barnes & Nobles by a man who called him a 'garbage person'.
If that wasn't enough, two days later in Rhode Island, he was accused of calling a black former prep school classmate a racial slur.
At the fairly small event, Newport native Alex Lombard called out to Spicer about attending the same school - Portsmouth Abbey School in Rhode Island - together.
Sean Spicer did the polite thing; he offered a wave and asked Lombard how he was getting on.
Which, in retrospect, may have been a bad move.
"Don't you remember?" Lombard said, "You don't remember that you tried to fight me?". The crowd certainly got a kick out of it, that was until Lombard chimed in saying "Yeah, but you called me [an N-word] first."
If the tone was jovial before, this certainly brought the tone of the room around in a trice.
Lombard was beset by security and they almost immediately began escorting the disgruntled man away, but he wouldn't let up.
"I was 14 then. I was a scared kid then, Sean" he yelled across the room. "I'm not scared to fight you now!".
Yikes.
In an interview with Newport Daily News, Lombard told the publication that he graduated from Portsmouth Abbey in 1990 while Sean Spicer graduated in 1989.
Spicer has vehemently denied the claims from Lombard. Representatives at Regnery Publishing told The New York Timesthat Spicer "can't recall any incident like this happening" and eventually blamed it on an elaborate stunt.
His publicist told the publication that Spicer was "taken aback" by the "outrageous claim".
You can watch the incident as it unfolded and make up your own mind. The video contains strong language.
A spokesperson for Mr Spicer was contacted for comment by The Independent.