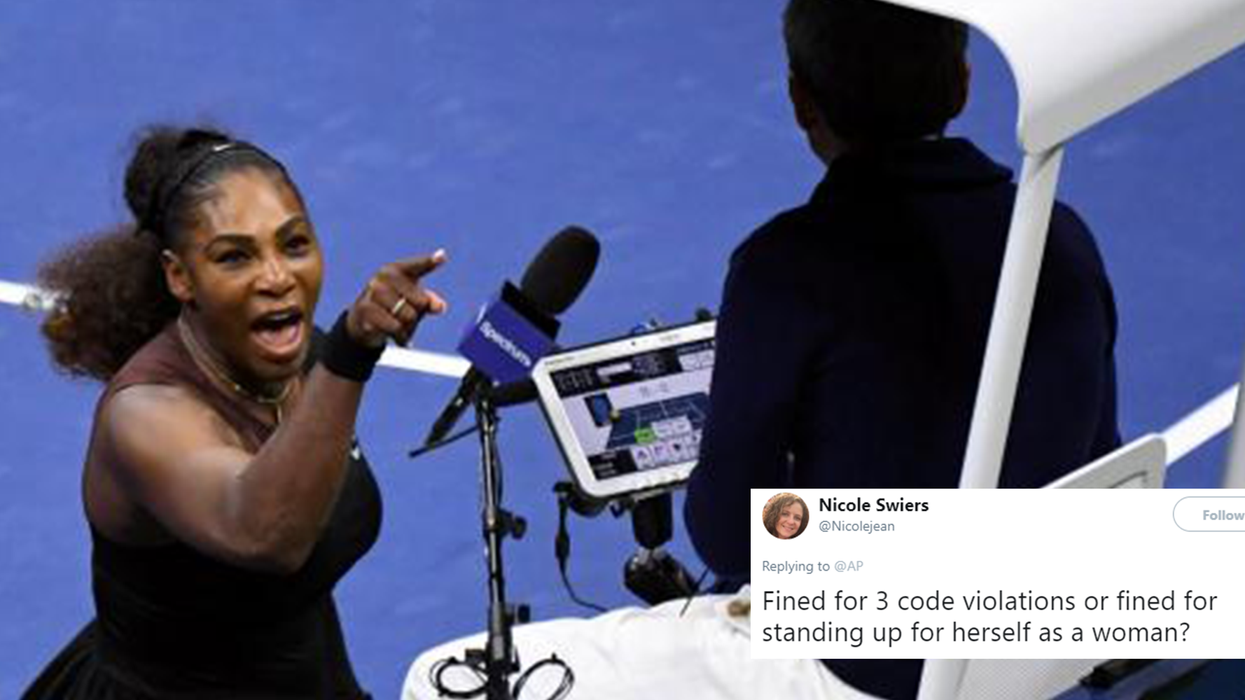 You might be aware of Serena Williams' appearance at the US Open over the weekend when she was involved in a row with umpire Carlos Ramos.
A day after her confrontation with Ramos Serena has now been fined $17,000 for three code violations and news of this has thrown more fuel on the fiery debate surrounding double standards in tennis and even a potential bias against women in general.
Williams was playing Naomi Osaka in the women's singles final when she was caught in a late-game row with Ramos which cost her a point and even an entire game.
She has be fined for 'illegal coaching', racket damage and verbal abuse towards umpire Ramos.
Everyone should listen to this from Serena Williams. https://t.co/TF03dhpq2P

— Cameron Cox (@Cameron Cox) 1536446679
At a post-match conference, Williams said:
I'm here fighting for women's rights and for women's equality and for all kinds of stuff. For me to say 'thief' and for him to take a game, it made me feel like it was a sexist remark.

He's never taken a game from a man because they said 'thief.'
People have been very quick to point out that a lot of men have argued and been abusive towards the same umpire and have been given no penalty.
Here's one from Andy Murray and Ramos, a violation resulting in Andy shouting "stupid umpiring" which does not resu… https://t.co/m6wS58rub5

— Tinsleycron (@Tinsleycron) 1536462389
The entire exchange not only penalised Serena Williams in an apparently unfair way, but cast a shadow over Naomi Osaka's historic victory.
Many tennis fans think the incident would have been viewed differently if the two athletes were men.
Institutions of power will ALWAYS act in their self interest. If that means doubling down on an obviously bad decis… https://t.co/eTzze48s1a

— Brianna Wu (@Brianna Wu) 1536509387