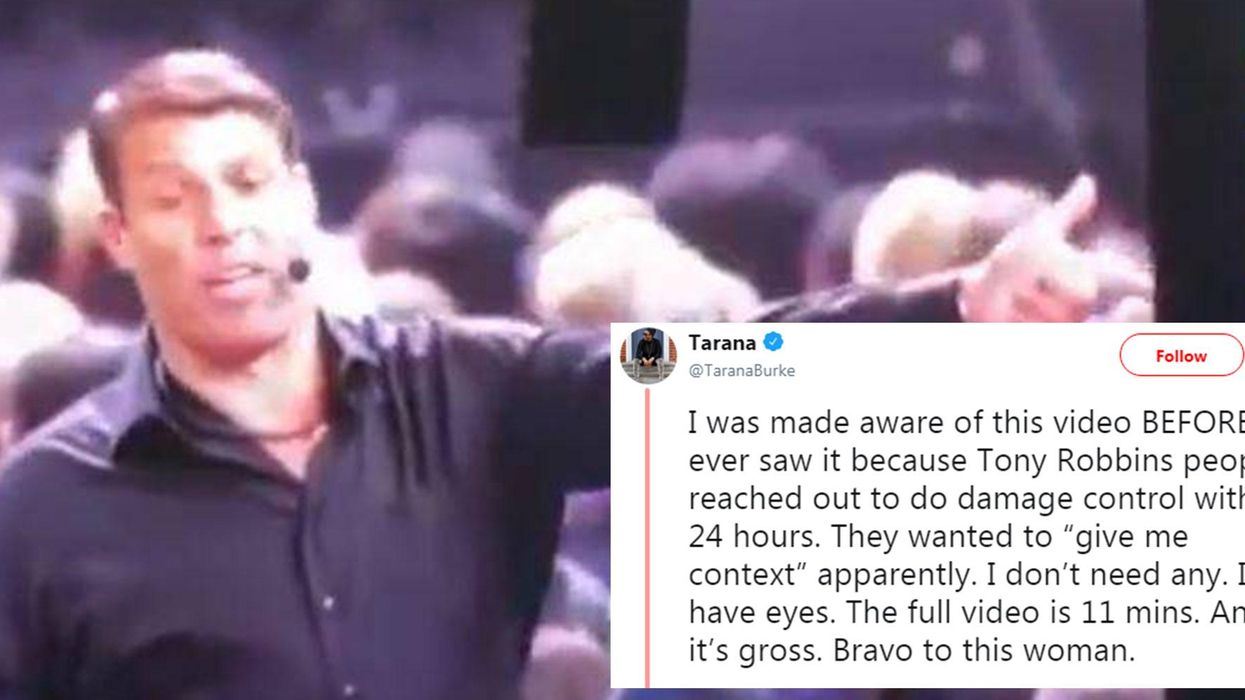 NOW THIS SCREENGRAB
A video clip of self-proclaimed life coach Tony Robbins saying the #MeToo movement was being used by women to make themselves "feel good" has been making the rounds online.
In the clip, which shows Robbins speaking at a self-help event in San Jose called 'Unleash the Power Within', he said:
If you use the #MeToo movement to try to get significance and certainty by attacking and destroying someone else… all you've done is basically use a drug called significance to make yourself feel good.
In response, Nanine McCool, a child abuse survivor who had been listening to his speech in the audience, told him that he "misunderstood the #MeToo movement". He cut her off, and then uses her to make a point about 'pushing back'. He walks her backwards, pushing against her fist and asks her why she is resisting. He goes on to say that pushing against someone else doesn't make you more safe.
And then, he implied that the #MeToo movement is causing women in the work place to miss out on opportunities. He uses the following anecdotal story to illustrate his point:
I was just with someone the other day, very famous man, very powerful man. He's saying how stressed he is because he interviewed three people that day—one was a woman, two were men. The woman was better qualified, but she was very attractive, and he knew, 'I can't have her around, because it's too big of a risk.' And he hired somebody else. I've had a dozen men tell me this.
Founder of the #MeToo movement, Tarana Burke, criticised the clip and its sentiments
And called him a misogynist
Tarana then gave Robbins a 'crash course' in the #MeToo movement:
Others were equally disgusted by him
McCool later took to her YouTube channel to comment on the furore the video caused. She said:
I don't know the man [Tony Robbins]. I know that a lot of people believe in him and say that he's done a lot of good work.

I hope that we can create a discussion with Tony Robbins.