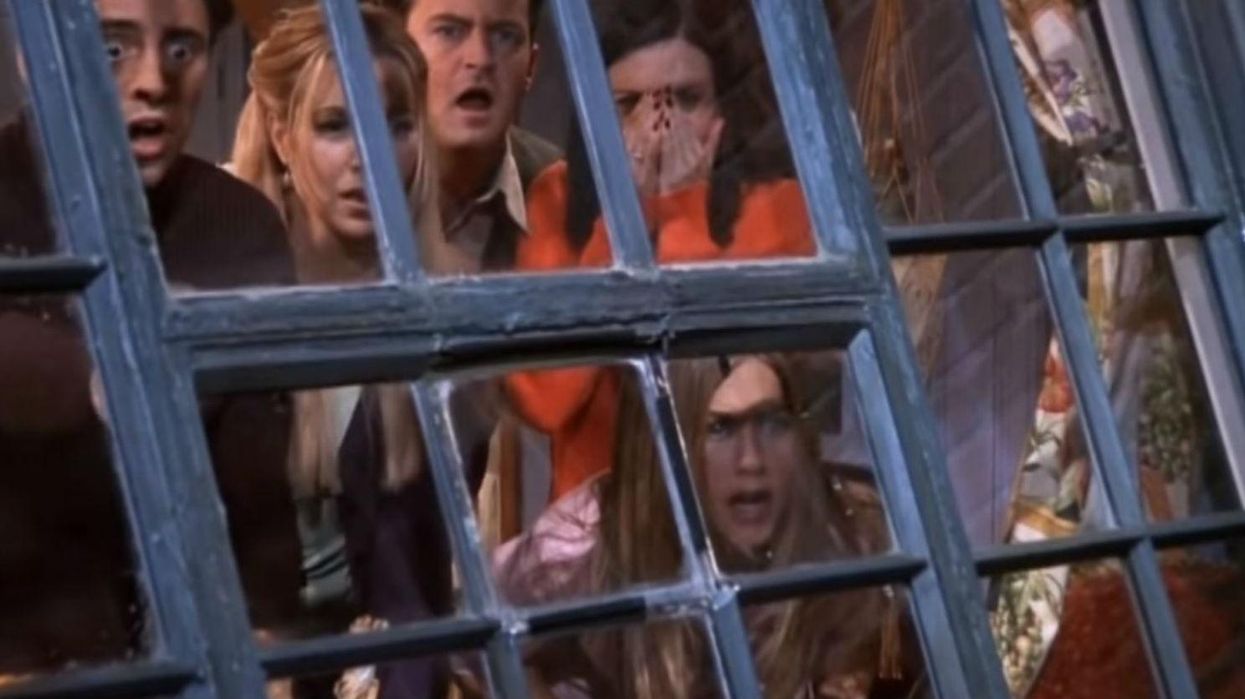 Two characters on Friends had almost all-encompassing ubiquity: always in the background, rarely seen.
The first was Central Perks's creepy barista, Gunther (played by James Michael Tyler):
Picture: Bright/Kauffman/Crane Productions/YouTube
The second was Ugly Naked Guy:
Picture: Bright/Kauffman/Crane Productions/YouTube
Well, it appears the Huffington Post's Todd Van Luling did what all of us wished we had the gumption, the dedication... the dogged perseverance to do:
He found the actor who played Ugly Naked Guy
Luling embarked upon this epic labour of love after he found that Michael Hagerty, who is credited as playing 'UNG' on Wikipedia and IMDb, is not in fact 'UNG':

Hagerty confirmed that, though he had been on the show as Mr Treeger (think Joey ballroom dancing), he was not 'UNG'.
What followed is a year long trek, trawling through social media sites, Yahoo Answers, forums; he chased up countless casting directors, people who had worked on the show, but no one knew who played him.
Eventually, after over a year of hunting, he reconnected with one of the first people he had contacted, Jennifer Bender of Central Casting, who managed to find the actor and set up a meeting.
Behold, Jon Haugen:
The reason I never came forward was because I was just keeping it mellow because Warner Brothers was keeping it mellow. They wanted everybody to have a guess who I was.

I wasn't really expecting them to call me back for me to do it again...it was the best time in my life...I was the man...
Yes, Haugen, you are the man.