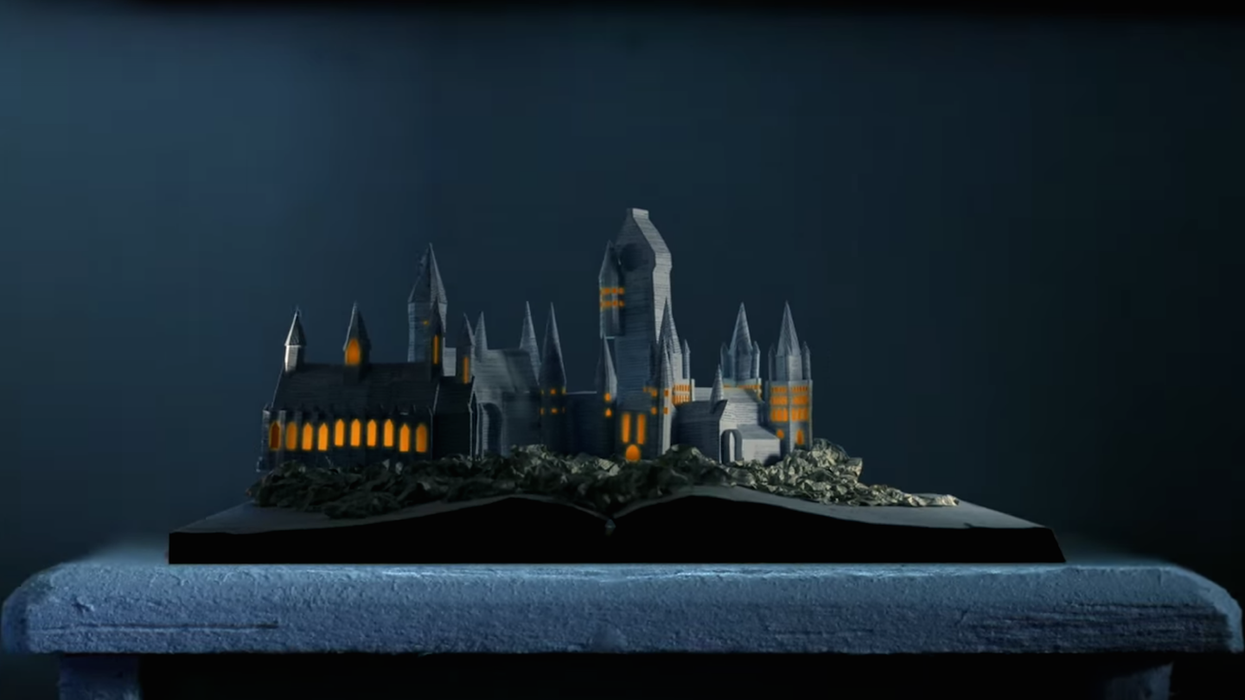 Do you love books? Do you also love stop-motion? Does the Harry Potter opening music give you tingles?
Then you better be sitting the heck down because this video was made for you.
The US-based marketing company Unpopular Now has created a stunning one-minute sequence which sees Hogwarts crafted from the pages of Harry Potter and the Prisoner of Azkaban.
The man behind the video, Peter Heacock, told BuzzFeed he initially came up with the idea after watching the Game of Thrones opening credits...
...adding that:
The singular goal is to have JK Rowling see this. That is all we want and we will be happy.
While making the video, Heacock was banned from using his family's copies of the book. Although he later found the thin pages wouldn't have been up to the task.
After some test, we discovered that the book pages are actually too thin to support the structures. The solution was to scan the pages of the book and print them on card stock.
This isn't the first time Unpopular Now has created models from works of literature. In fact, their Vine channel is packed full of lovely shorts.