Chris J Ratcliffe / Stringer / Getty Images
Someone tried to take down David Lammy on Twitter, and he had the best possible response.
In a now deleted tweet, @Nicknackwalker attempted to criticise Lammy's educational background.
Nick Walker, who describes himself in his Twitter bio as a 'Born again Christian member of Calvary Chapel Costa Mesa. Teacher/Professor. Best Selling author of fiction. Political blogger', tweeted:
IN THE NEWS: #Oxford University 'failing' on diversity says #Lammy. No: You couldn't get in could you? Had to get your second class degree at the School of African and Oriental Studies. We are all very impressed!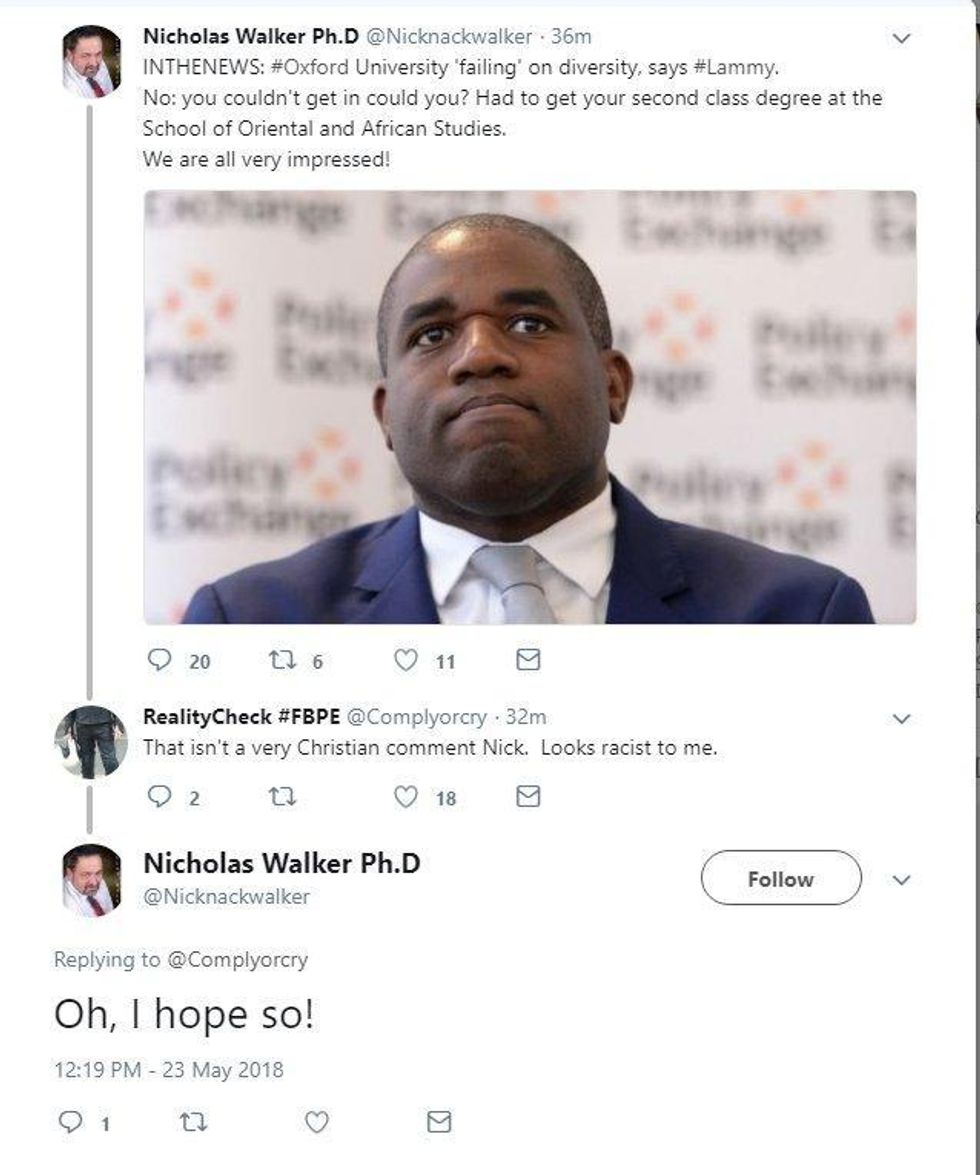 When another user commented that his tweet looked like a racist attack, he said:
Oh, I hope so!
In response to his put down, however, Lammy literally couldn't have had a more fire response:
BOOM!
Other users were quick to note the 'drop the mic' moment:
And others just got involved with some serious gifs: