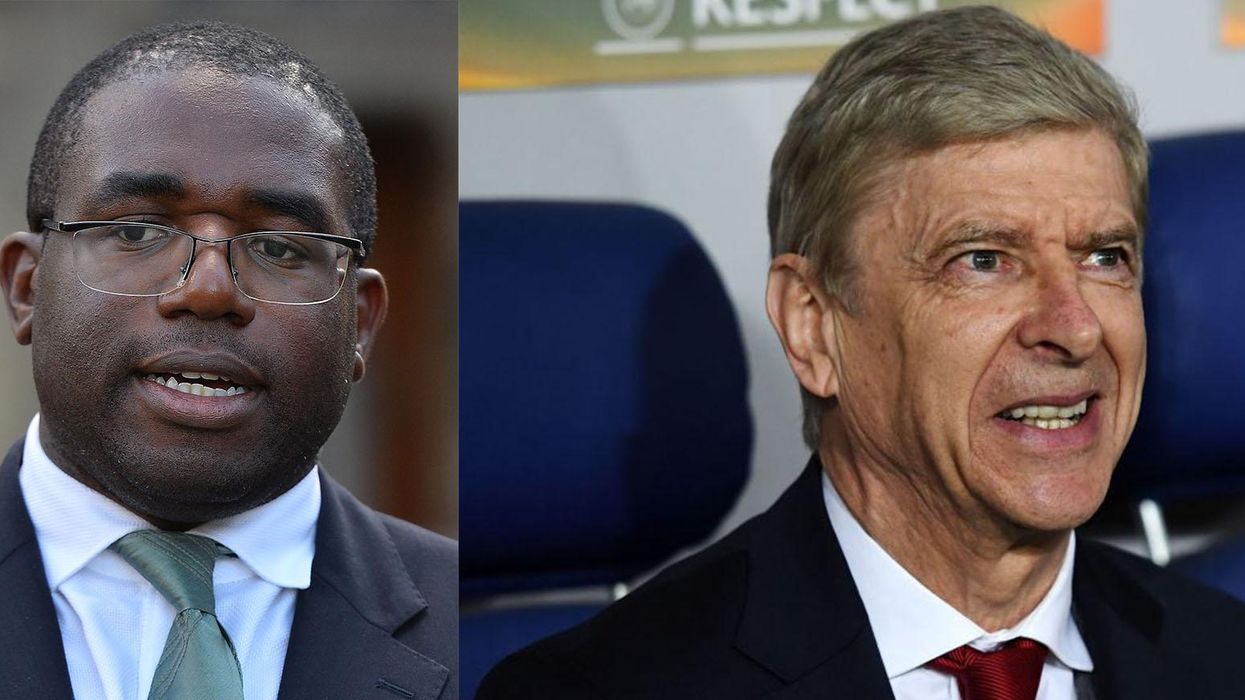 KIRILL KUDRYAVTSEV/BEN STANSALL/AFP/Getty images
David Lammy, the elected Labour MP for Tottenham, is not one to bite his tongue on social media.
The 45-year-old, who is a native of Tottenham, has been highly critical on Twitter of Prime Minister Theresa May this week due to her poor handling of the Windrush crisis.
When Labour were in governmentt Home Office ministers resigned when they lost control. We need a change of leadersh… https://t.co/j9g9oumdqC

— David Lammy (@David Lammy) 1524220109
Those are just a few examples of tweets that he has sent today. But one story has seemingly overshadowed everything in the news this Friday; the resignation of Arsenal manager Arsene Wenger.
The Frenchman will be leaving the North London side after 22 years at the club
Considering that Lammy is a Tottenham Hotspur fan, the bitter rivals of Arsenal, the 45-year-old couldn't help but take a small dig at both Wenger and May in the same tweet.
Not the resignation I was hoping for this week. #Wenger

— David Lammy (@David Lammy) 1524216312
We think even Wenger would agree that that was pretty darn brutal, but also very funny.