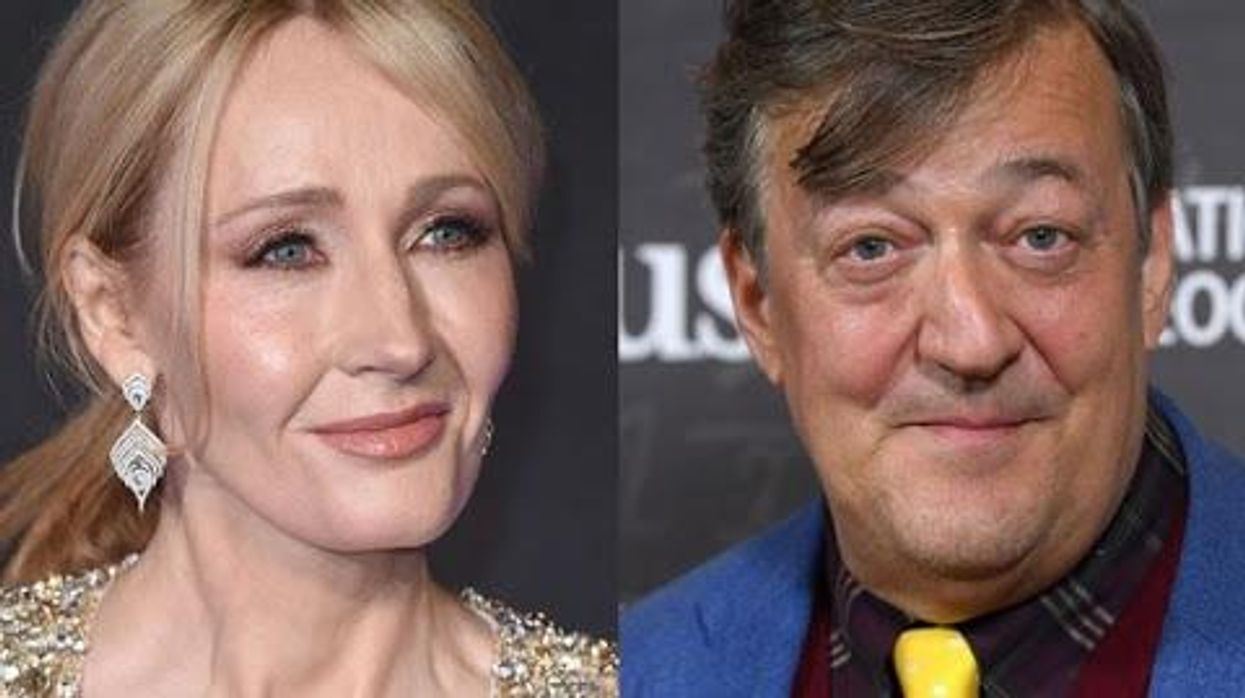 Getty
Fans of Stephen Fry are upset by the news that he is set to narrate the audiobook fairytale The Ickabog by JK Rowling, despite her comments about transgender issues.
Fry is well-known for his narration of the Harry Potter audiobooks and it was announced yesterday that he signed on to narrate the new fairytale.
DELIGHTED to say that the wonderful @stephenfry has read the audiobook of #TheIckabog, which will be available tomo… https://t.co/BK6JkzfNhJ

— J.K. Rowling (@J.K. Rowling) 1604941977
However, many of his LGBTQ+ fans were saddened by the news. For many, it felt like a blow.
One fan wrote on Twitter:
I actually realllyyyy disappointed in Stephen Fry! He's always been one of my favourite people for mental health and lgbtq+ advocates! I can't believe he'd do this!
Another described it as "a stab in the back" and accused Fry of "letting down" trans people.
JK Rowling has been criticised repeatedly for her remarks about trans issues. She has denied that she is transphobic.
All net profits made from the book will be donated to Rowling's Volant Charitable Trust, according to the book's website.
Fry was also among the signatories who penned an open letter to call for a ban on conversion therapy and the dangers affecting the trans community.
The letter read:
There has been a growing, dangerous suggestion that trans healthcare should be prevented on the basis that it is itself a form of conversion therapy. This will further contribute to the demonising of trans people within the UK.
Fans on Twitter were quick to bring this up and say how disappointing it is to see him agreeing to the audiobook.
Fry has not yet commented on the criticisms. But if he does, we'll update you.