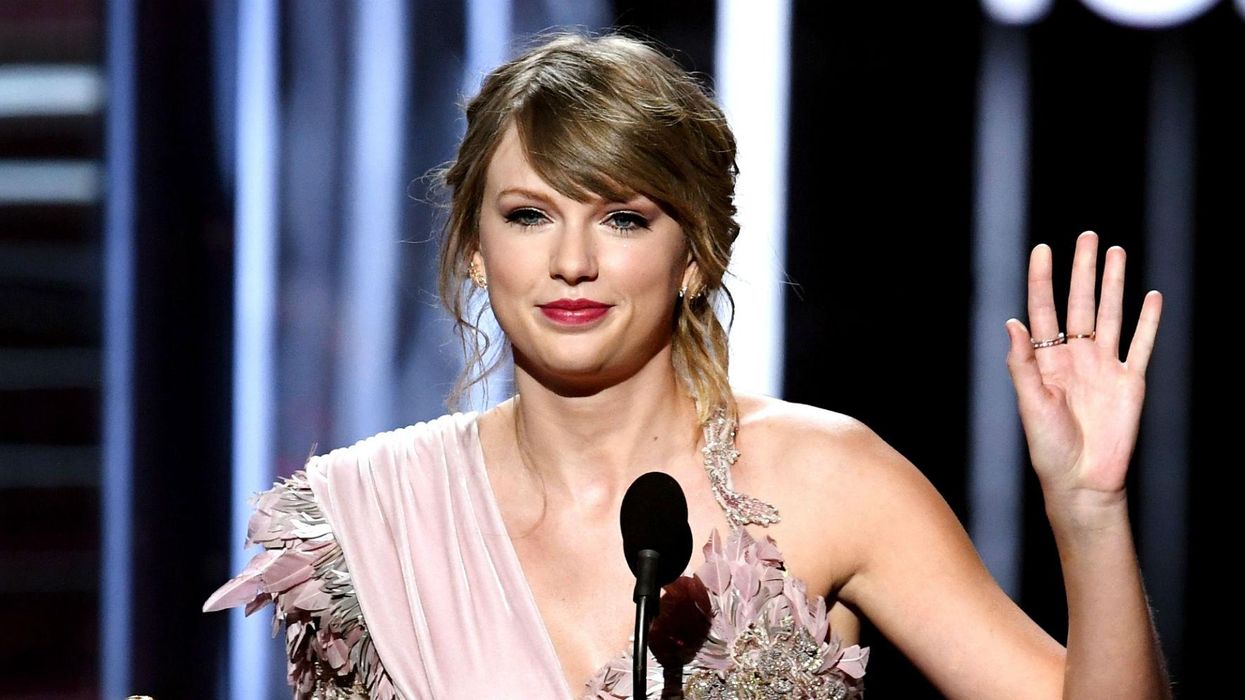 Kevin Winter / Getty Images
It's easy to dismiss pop stars as simply fluffy entertainers, who hold no sway in the larger arena of important issues like politics. They're especially easy to dismiss, it seems, if they're female.
That's exactly what this governor attempted to do when he hit back at Taylor Swift for getting political in a recent Instagram post.
In a tweet, Governor Mike Huckabee wrote:
So, @tayorswift13 has the right to get political but it won't impact election unless we allow 13-year-old girls to vote. Still with #MarshaBlackburn
Mike Huckabee was responding to a recent Instagram post from Taylor Swift, in which she outlined why she'd be voting for the Democrats in the midterms. In the rare post, she wrote:
In the past, I've been reluctant to publicly voice my political opinions, but due to several events in my life and in the world the past two years, I feel very different about that now.
She continued to outline that while she's voted for women in the past, she cannot bring herself to vote for Republican Rep Marsha Blackburn:
Her voting record in Congress appalls and terrifies me," Swift said. "I cannot vote for someone who will not be willing to fight for dignity for ALL Americans, no matter their skin color, gender, or who they love.
She then went on to explain how Blackburn's voting record appalled her, especially the fact that she'd voted against equal pay for women, against a bill that attempts to protect women from domestic violence, stalking and date rape, and against LGBT+ rights for marriage equality.
Finally, she finished the post with a plea to others to register to vote before the 9 October deadline.
However, it's bad news for Governor Mike Huckabee.
Since Taylor came out in support of the Democrats, statistics show that voter registrations nationwide and in Tennessee, where Swift will cast her ballot, significantly increased within a 24 hour period.
Speaking to Buzzfeed, Vote.org's director of communications Kamari Guthrie commented:
We are up to 65,000 registrations in a single 24-hour period since Taylor Swift's post.
To put that figure into context, 190,178 voters registered nationwide in the entire month of September, and only 56,669 registered to vote in August. There was also a spike in general traffic, with approximately 156,000 unique visitors in the 24 hours after her post, reports Eyewitness News.
She also had a significant impact on votes in her home state of Tennessee. This month, the organisation has received 5,183 registrations to vote, at least 2,144 of which were made in the 36 hours after Swift's post. There were just 2,811 registrations in the entire month of September, and only 951 in August, Guthrie told Buzzfeed.
The whole thing was summed up rather succinctly in a pithy tweet from Jesse McLaren:
Game, set, match, Taylor Swift.
More: Donald Trump likes Taylor Swift '25% less' after she endorses Democrat
More: Taylor Swift revealed how she is voting in midterms - so people are now sharing this Trump video