Of the many, many gripes people have with music megastar Taylor Swift, one of the most frequently cited is her reluctance to speak about her political views.
But a new dawn is on the horizon, because after years of silence, Swift took to Instagram to endorse the Democrats in the upcoming midterm elections.
Announcing she's voting for Tennessee's democratic Senate candidate Phil Bredesen, Swift wrote in an Instagram post:
In the past I've been reluctant to publicly voice my political opinions, but due to several events in my life and in the world in the past two years, I feel very differently about that now
In 2017, Swift appeared on the cover of Time magazine as one of the "silence breakers" for her counter suit against a radio DJ who was fired after allegedly groping her before a concert.
Though this latest announcement from the Tennessee native is party political. She slammed Republican candidate and US Rep Marsha Blackburn, stating that "her voting record in Congress appals and terrifies me".
Naturally, given Swift's legions of young fans, many are extremely happy with this latest development.
But of course, some Republicans are furious. Our thoughts are with them...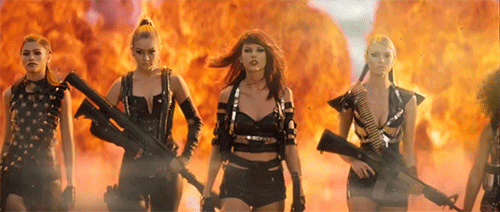 H/T: Washington Times