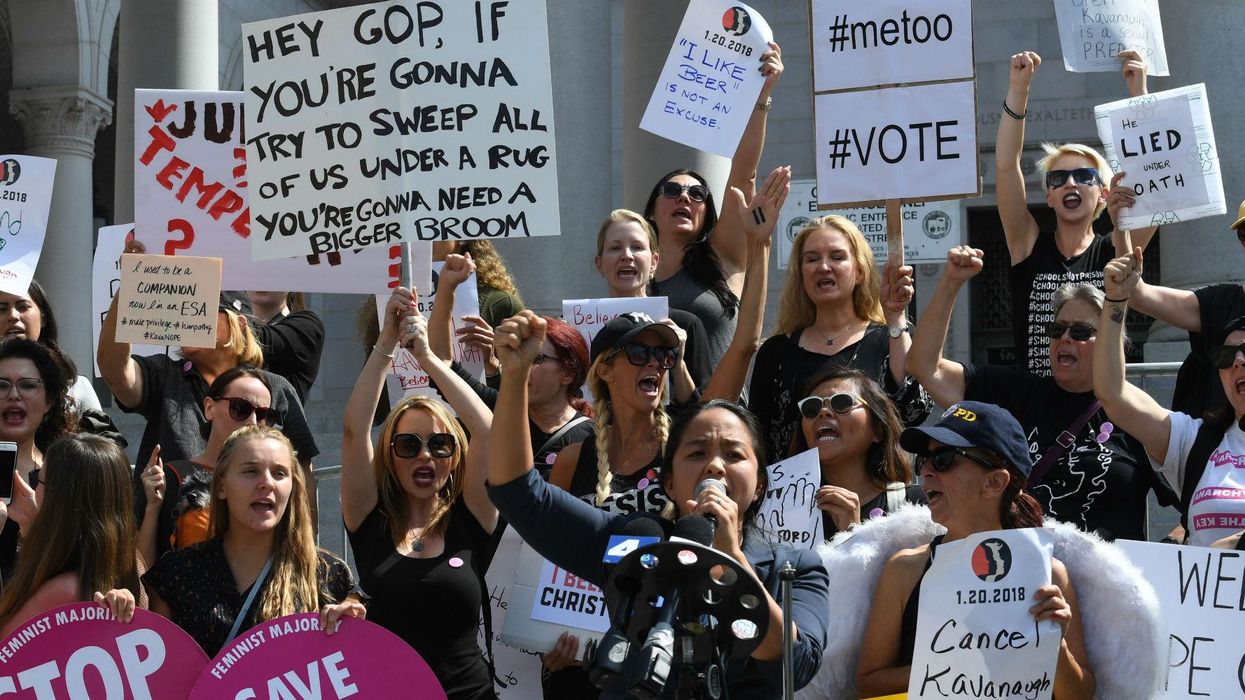 MARK RALSTON / Getty Images
The high profile Kavanaugh allegations and State Judiciary hearing have dominated the news cycle over recent weeks, and have put concepts of consent at centre stage.
Now, one California teacher has decided to use the opportunity to set aside the day-to-day curriculum of maths and science, and instead to focus on what consent actually means.
Third grade teacher Liz Kleinrock of Citizens of the World Charter School in Silverlake, Los Angeles, decided to create an incredible chart to educate the children in her class, which she then posted to her Instagram and Facebook accounts, reports the Huffington Post.
The chart sums up all the key facets of consent, including what it means to give consent, when we need to ask for it, and most importantly, the grey areas of consent, including examples of how to say 'no'.
Accompanying the post, she wrote an impassioned caption:
Everything about Kavanaugh in the news has been making me HEATED.

So whenever I get frustrated about the state of our country, it inspires me to proactively teach my kids to DO BETTER.

Today was all about CONSENT.

We even explored the grey areas, like if someone says "yes" but their tone and body language really says "no."

Role playing is a great way to reinforce these skills, but they MUST be taught explicitly!
Kleinrock explains that her lesson was inspired by the media coverage of the Supreme Court nominee Brett Kavanaugh hearing, which has seen the Republican accused of sexual assault by three women. One of the women, Dr Christine Blasey Ford, testified before the Senate Judiciary Committee last week.
After the hearing, the State Senate ordered a week-long FBI investigation into the allegations, before coming to a decision about the standing of Kavanaugh.
The results of their investigation are expected on Friday.