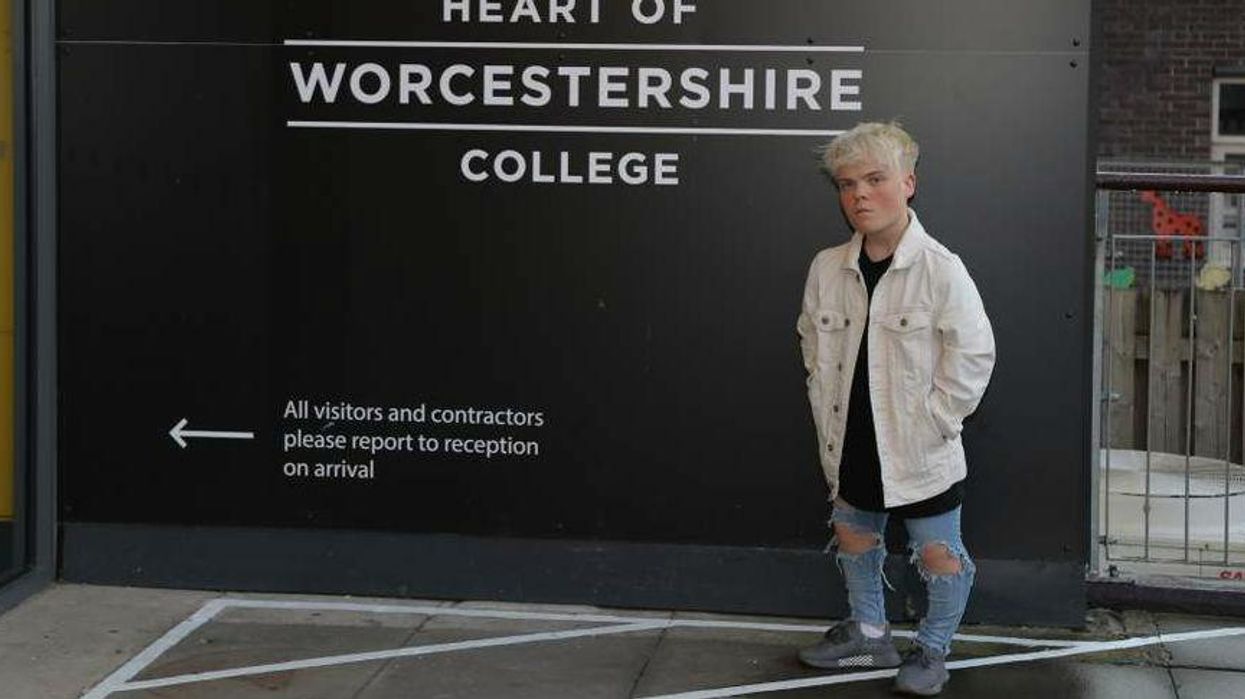 SWNS
Eighteen-year-old Louis Makepeace is 3ft 10ins tall and says his height is the reason why his college banned him from a cooking course.
The student, who has achondroplasia, a form of short-limbed dwarfism, believes that he is being discriminated against 'because of his height', and that's the reason he has been refused a place at Heart of Worcestershire College.
He was offered a conditional place for the Hospitality and Catering course on 16 August but said the college has since reversed their decision - and all because, he says, they told him he is too small for the kitchen.
Senior staff, he said, called him a 'safety risk' to the other 14 students and would cause a 'disruption' if he got under their feet. The teenager fears that his dreams of becoming a chef are over because of the 'humiliating' ordeal.
Commenting on the events, Makepeace said:
It was really upsetting as I had my heart set on this course. We are supposed to have equality of opportunity yet I'm not allowed to do something I love doing. They are simply not prepared to make the necessary adjustments to accommodate me such as making the surfaces and hobs lower.

We were prepared to be flexible and my mum said I could maybe do the cooking at home whilst the new equipment was installed but they kept saying no. They said I would be a health and safety risk and disruption to the other students and get in their way, which was really humiliating.
He added that his 'disability was never an issue...I had lots of friends.'
My confidence is shrinking and I feel that people stare and laugh at me. People just think I'm still a kid and will push in front of me in queues. I just want to be treated as a normal person without them laughing at me and go around and do quite normal stuff.
According to his mum, the course leader told her it would be a 'good idea' to look for another course, but they're still waiting to get a firm answer from the college.
She added:
Apparently it would take seven weeks for contractors to come in to make adjustments such as a lower surface and lower hobs and they weren't prepared to wait.

It wouldn't be so bad but there was a chap there several years ago who had the same condition as Louis and they adjusted the kitchens for him.
A spokeswoman for Heart of Worcestershire College said: "As the student's place at the college is still under discussion, we do not wish to make a comment." 
indy100 has contacted Heart of Worcestershire College for comment. 
H/T SWNS