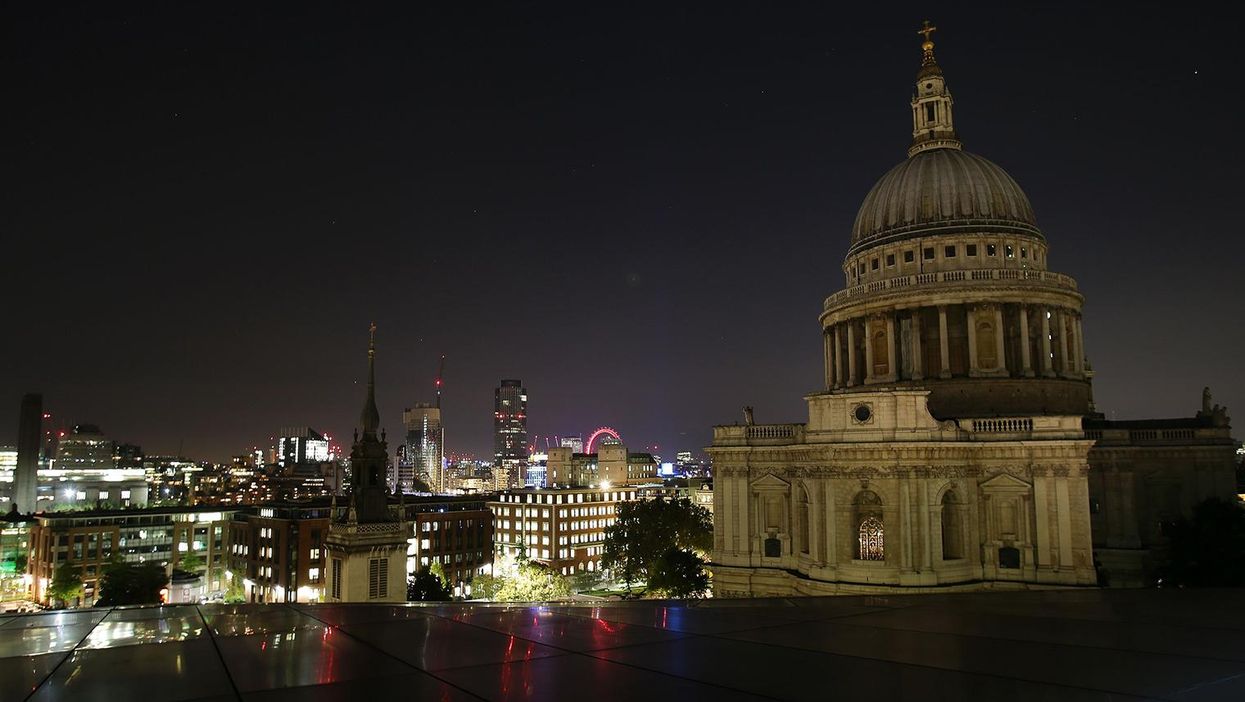 London is the fifth most sustainable city in the world, a new report has found.
Zurich came top of the index, followed by Singapore and Stockholm.
This information comes from Arcadis' Sustainable Cities Index, which ranked 100 cities around the world for their performance across three pillars.
These were:
People, which measured social performance and quality of life.

Planet, which covers 'green' factors like energy use, pollution and emissions.

Profit, which assessed business environment and economic health.
The below chart from Statista shows the top ten in the rankings: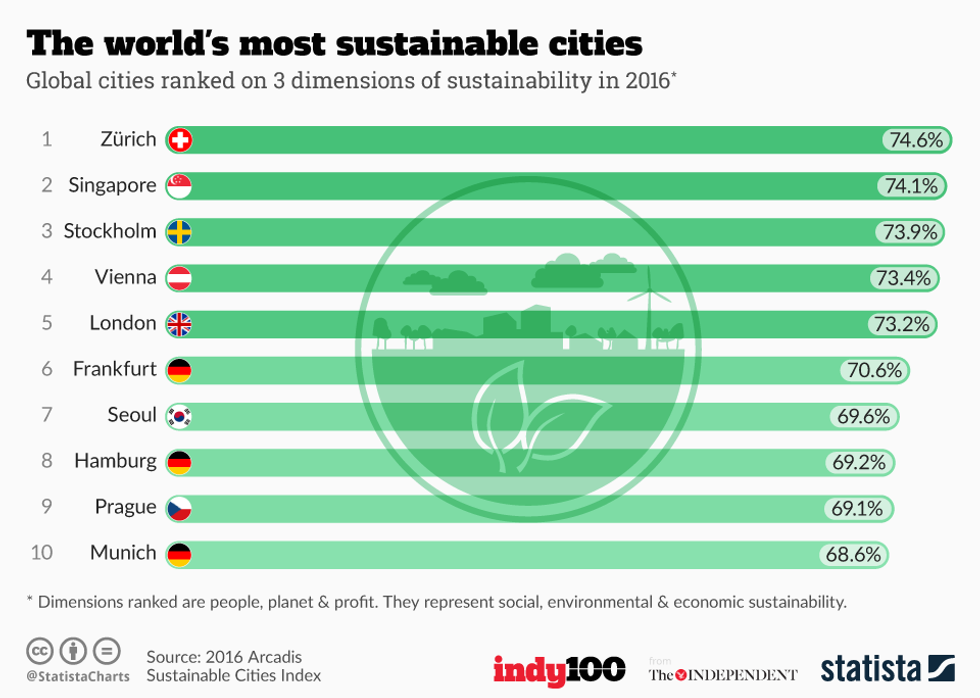 Edinburgh placed 13th in the index, while Manchester ranked 25th, Birmingham 31st, Glasgow 36th, and Leeds 38th.
The reason behind the four latter cities comparatively low placing in the index was largely due to poor economic performance, outside the top 50 with low GDP per capita scores.
Richard Bonner, UK Cities Director, said:
As one of the world's greenest capitals and position at the centre of international trade, London can reap the long-term benefits of being a truly sustainable world city. However, three of the UK's largest regional centres – Manchester, Birmingham and Leeds – are being outperformed by their European rivals. In particular, their poor economic performance should be of concern to policy makers looking to rebalance the country's economy in the wake of Brexit.

As powers become increasing devolved, regional leaders must do more to attract investment and create high productivity jobs. Central government can also help by investing in local transport and connectivity infrastructure as part of the National Infrastructure Plan, boosting mobility, reducing journey times and increasing employment.