More than 100 people have died and over a thousand mutinous soldiers arrested after an attempted military coup in Turkey on Friday night.
On the border of Europe, tanks have rolled through the streets, an explosion rocked parliament and the government is now threatening to bring back the death penalty .
Just a few weeks ago, prominent Leave campaigners were using the supposed threat of Turkish accession to the EU as a reason to vote for Brexit.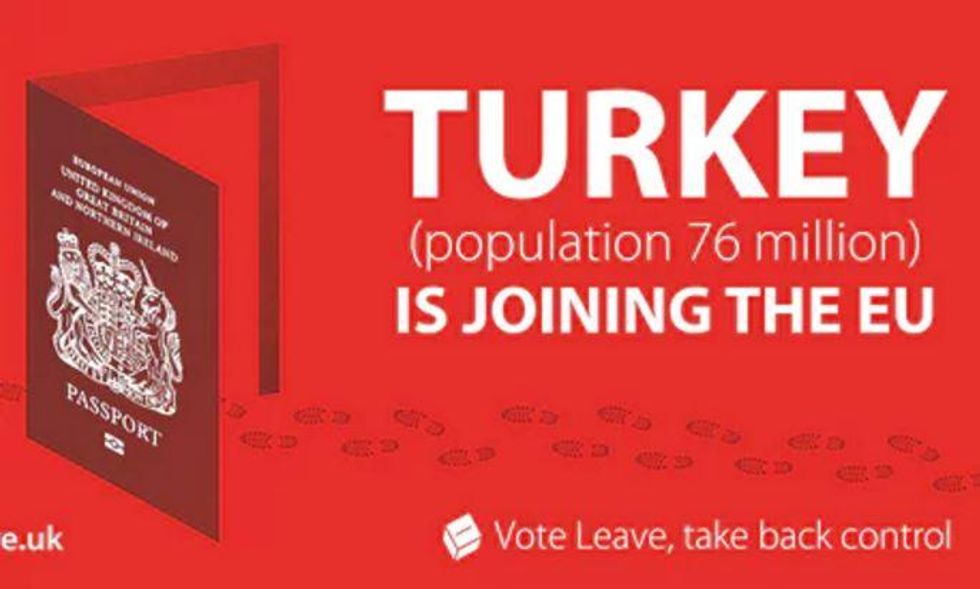 Debunked by papers from the Guardian to the Daily Mail , the claim is looking even more far-fetched now than it did then.
As many were pointing out on Saturday morning:
Turkey has been trying to join the bloc since 1987, and there are a number of obstacles to overcome, as Full Fact outlines here .
Let alone continued tensions over Cyprus, declining popularity of membership among the Turkish population and human rights record, this weekend's chaotic events serve to highlight just how far the country is from joining - and just how misleading those Leave campaign posters were.
More: The great irony of Theresa May becoming prime minister after Brexit