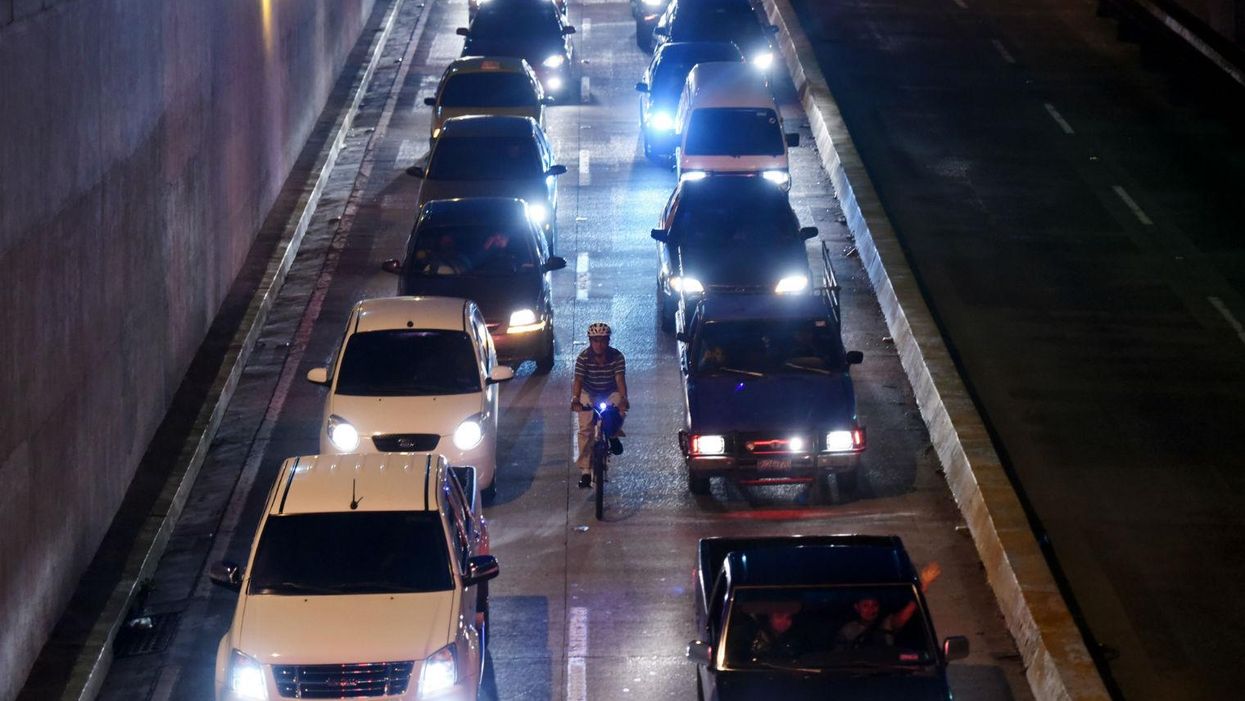 If you're planning a trip to El Salvador, you might want to make extra sure to buckle your seatbelt.
The country has been found to have the worst drivers in the entire world, according to data from driving community app Waze.
In fact, seven of the ten worst countries are in Latin America, as this chart from Statista shows: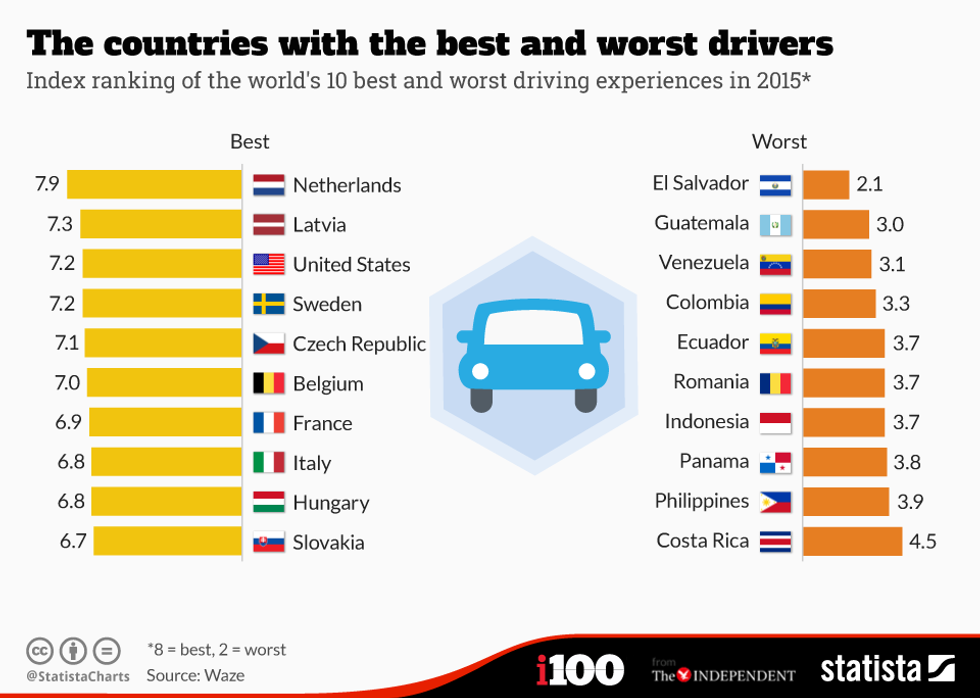 The Netherlands - known for its national cycling hobby and Amsterdam's waterways - comes top of the list, along with Latvia and the US, which is known for its low speed limits.