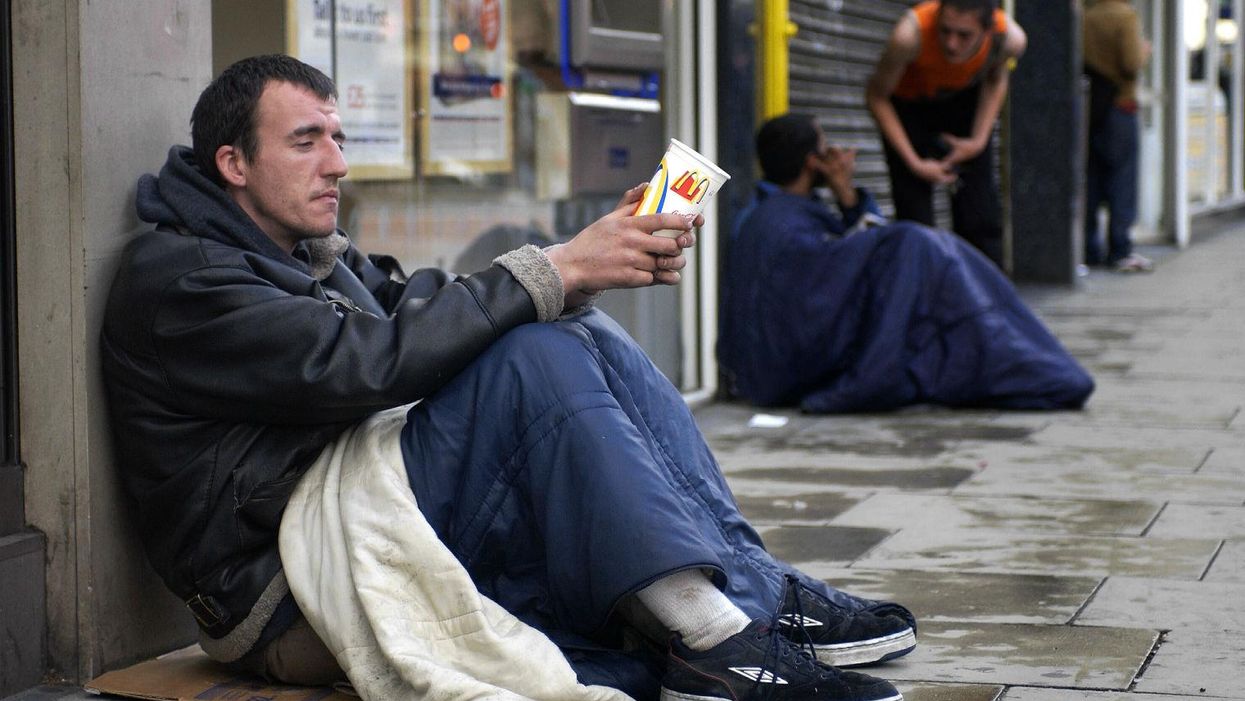 Almost 60 per cent of recorded people sleeping rough in London are foreign nationals, a new government report shows.
The report from the Department for Local Communities and Government used data from local agencies including volunteers, the police, outreach workers and housing authorities, as well as members of the public, to collect statistical information about the people sleeping rough in single-night snapshots in local authority areas.
The city of London has one of the highest rates of homelessness in England, and that rate continues to increase year on year, with a 30 per cent rise in rough sleepers from last year's figure.
As the graph shows, the second-highest majority after British nationals with 1,388 people this year is Romanians, closely followed by Poles and Lithuanians.
Statista
The Migration Observatory, an Oxford University-based think tank, says that Poland and Romania are two of the top ten countries of birth of migrants in the capital.
This data indicates a correlation between homelessness rates and proportion of foreign nationals, and despite the fact that many EU nationals come to the UK to look for economic opportunity in this country, their search oftentimes doesn't come to fruition.
Nearly a million people are expected to become homeless by 2020.
The government says England will see a million homes built by that year - but at current rates of building we are likely to miss that target by around 50 per cent, the National Housing Federation says.