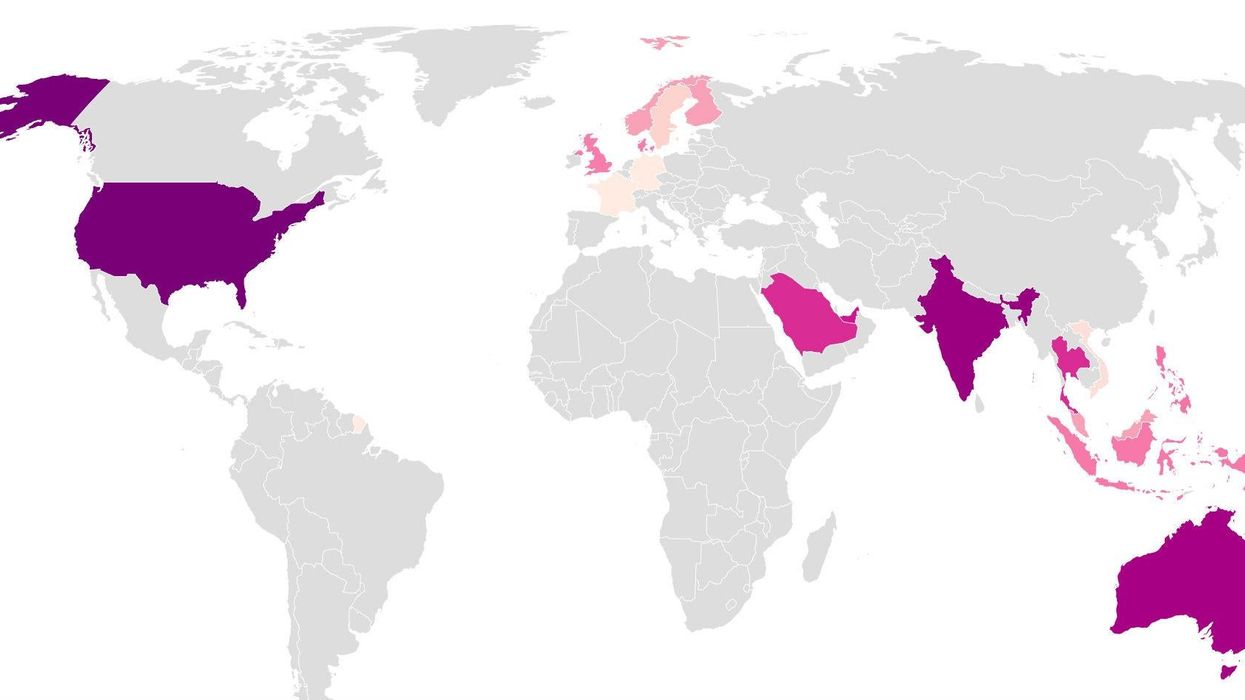 When 41 per cent of your country thinks it's the best in the world, you'd think there would be no need to make it 'Great Again'.
Polling conducted by YouGov in October reveals which nations of the world think highly of themselves.
The US comes top out of the 19 countries for self confidence, followed by India and Australia.
The score for the US is down from the 52 per cent that CapX and YouGov reported in February.
Britons' self esteem seems healthy at 13 per cent calling it the best country on earth. By contrast, only 1 per cent of participants felt it was the 'worst'.
Low in national pride are the peoples of France, Germany, and Vietnam.
A similar map created by Reddit user garaile64 has prompted vibrant discussion about national pride and identity.
The YouGov survey also included questions about the price of globalisation, whether or not common culture strengthens a nation, and the effects of immigration.