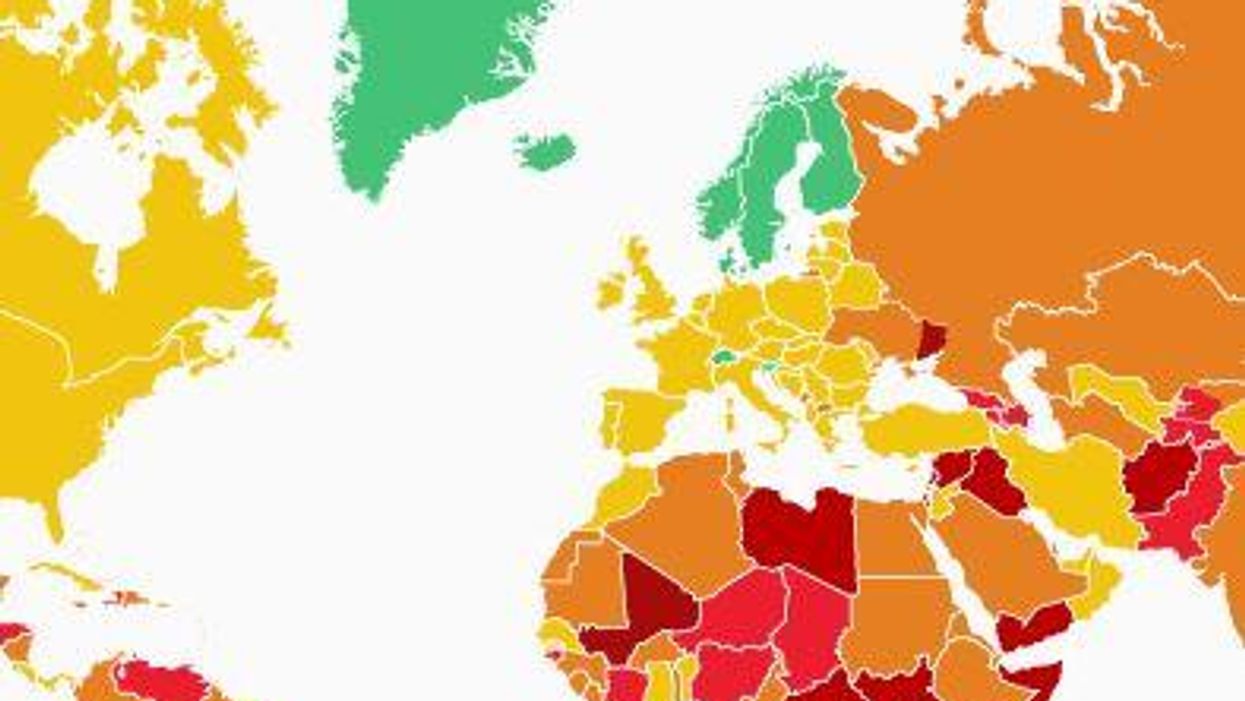 Statista
'Yah, yah, I'm going off grid for this year's hol' by which you mean staying in the sort of hotel where the compound is a sun trap guarded by armed private security.
International SOS and Control Risk released a definitive ranking of 'risk destinations', designed to help businesses and holidaymakers anticipate and prepare for danger abroad.
It integrates data on medical risk as well as security dangers.
Statista has created this map of the world's riskiest destinations.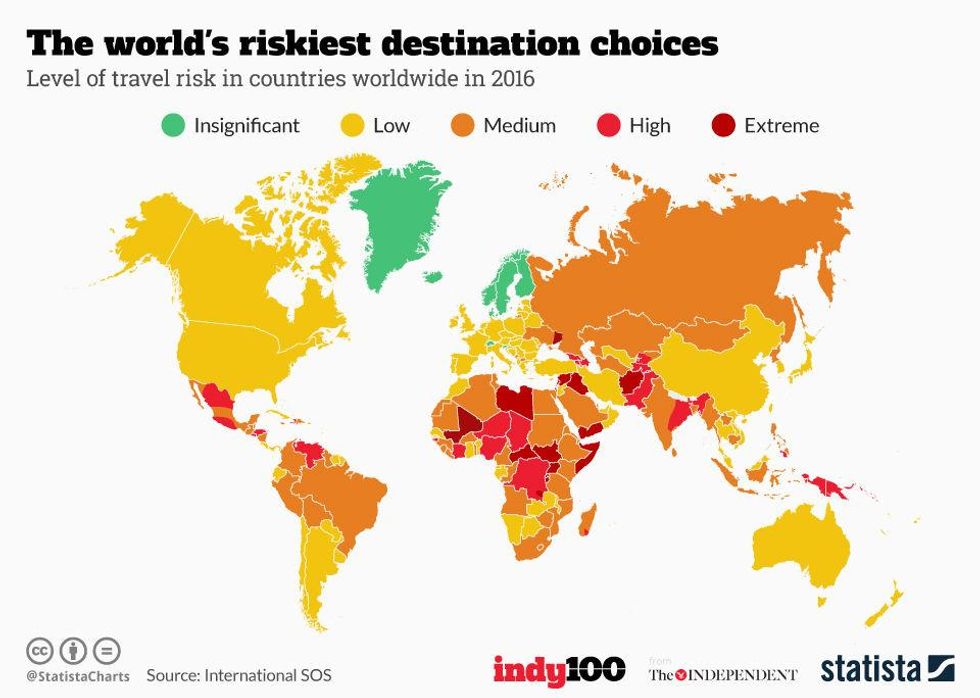 Map:
International SOS also quoted an Ipsos MORI poll of over 1000 'business decion makers', which found that 72 per cent 'business decision makers' believed travel risks had increased in the past year.
For many places, the perception of 'danger' seriously harms the economies that are dependent on tourism.
Also if you're gay, black, or a woman, you can colour a lot more countries dark red for extreme risk.
These are the twenty countries that Internaitonal SOS gave a 'Very High Risk' rating, their most dangerous category.
Afghanistan
Burkina Faso
Burundi
Central African Republic
Eritrea
Guinea
Guinea Bissau
Guyana
Iraq
Lebanon
Liberia
Libya
Niger
North Korea
Somalia
South Sudan
State of Palestine
Syria
Timor Lest
Yemen