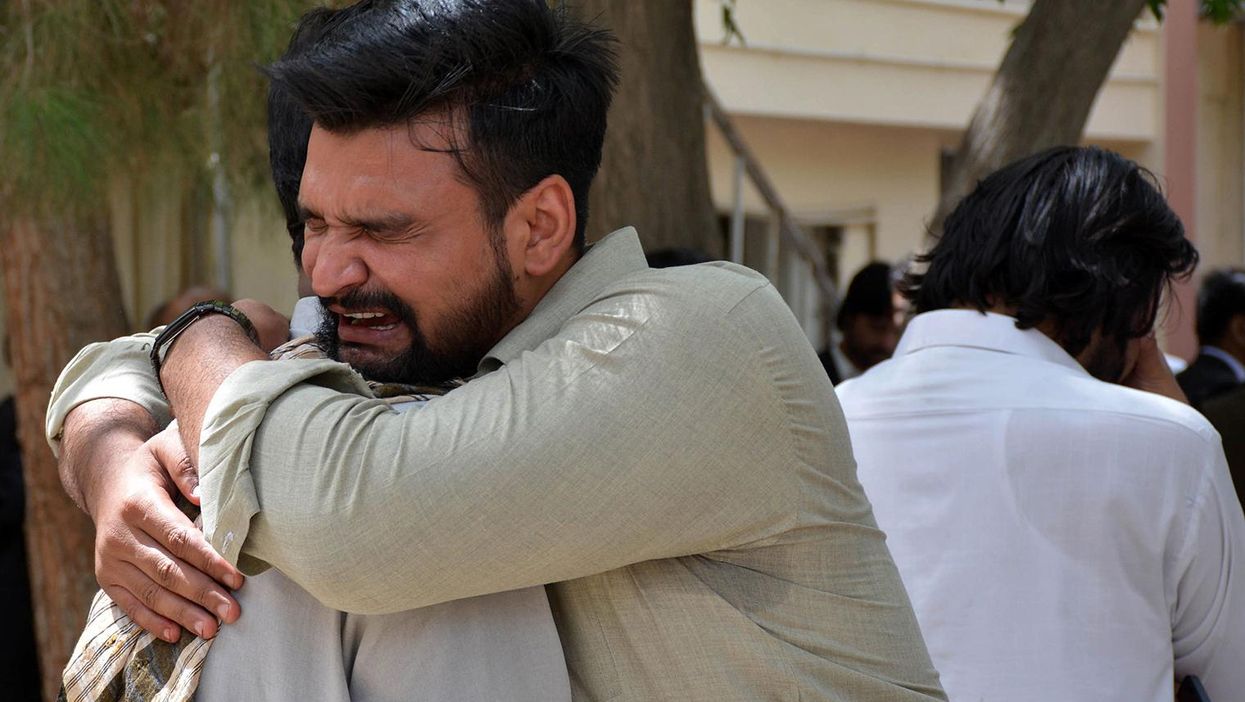 At least 74 people were killed by a suicide bomber in Quetta, Pakistan, this week with another 100 injured, after a bomb filled with ball bearings detonated in a crowded hospital.
The attack appears to have been targeted on some of the province's most eminent lawyers who were gathered in the emergency department, mourning a colleague who was shot dead in a separate incident earlier that day.
Isis as well as a faction of the Pakistani Taliban, Jamaat-ul-Ahrar, claimed responsibility for the hospital attack on Monday.
People on Twitter have been criticising the lack of media coverage of the attacks, compared to other terrorist incidents:
World leaders largely condemned the attacks in statements - UN Secretary General Ban Ki-moon said the targeting of mourners at a hospital made the attack "particularly appalling", while White House Press Secretary Josh Earnest said on Monday:
Our hearts go out to the families and other loved ones of the more than 60 killed, and we wish a speedy recovery to the dozens more injured.
Pakistan's Prime Minister Nawaz Sharif strongly condemned the blast in Quetta and expressed his "deep grief and anguish over the loss of precious human lives" in the attack, in which several senior lawyers were killed.
The UK's Foreign Office Minister for Asia & the Pacific, Alok Sharma said on Monday:
I am shocked and saddened by today's attack in Quetta, Pakistan. The loss of life is abhorrent and I condemn utterly this senseless act of violence at a hospital emergency department.

My thoughts are with the families and friends of all those who have died or been injured as a result of this appalling act. The UK stands with the government and the people of Pakistan as we confront the shared threat of terrorism.