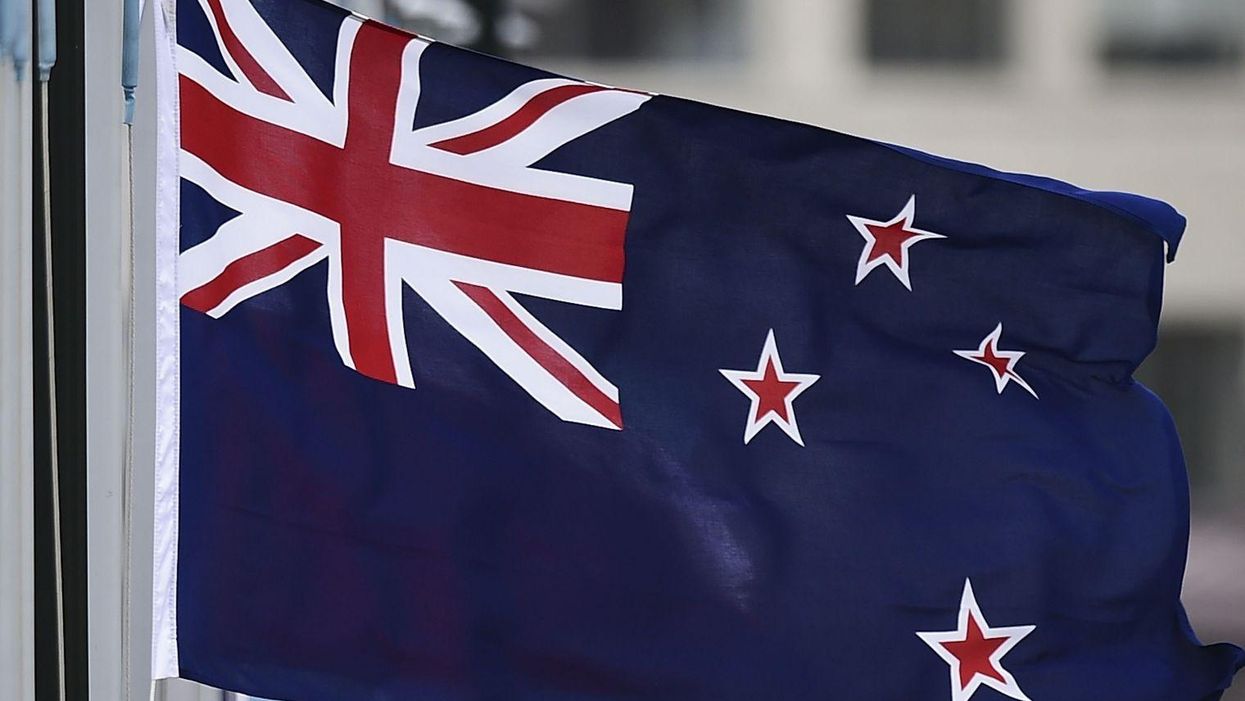 New Zealanders, having been presented with a shortlist of the final four flag designs at the start of this month, have successfully campaigned to add a fifth option to the lineup after a petition gained 50,000 signatures.
The original options were as follows:
However, the New Zealand Green party campaigned to have Aaron Dustin's long listed 'Red Peak' design included, which looks like this:
The new flag emerged as a favourite after the shortlist had already been decided upon, the four designs in which were criticised for being too similar to each other.
The flag design, also known as 'First To The Light', is based upon the primary shapes of triangle & chevron which are drawn from traditional weaving patterns and the colours suggests an alpine landscape with red earth, and black sky which refers to Maori mythology.
The New Zealand Prime minister initially resisted public pressure to include the flag, on the grounds that it would open floodgates for all suggestions, but he backtracked on Wednesday after being presented with a petition initiated by the Green Party, signed by 50,000.
Prime Minister John Key said:
In the end, I just didn't want people playing games.

In the end, I'm not wanting to be the one that stands in the way of people having some choice.
The public have spoken.
A binding postal referendum will be held between November and December to find the country's preferred option, which will then be pitted against the current flag next March.
If one of the four flags gets more votes than the existing flag, it will be adopted by next September.

#neverforget...