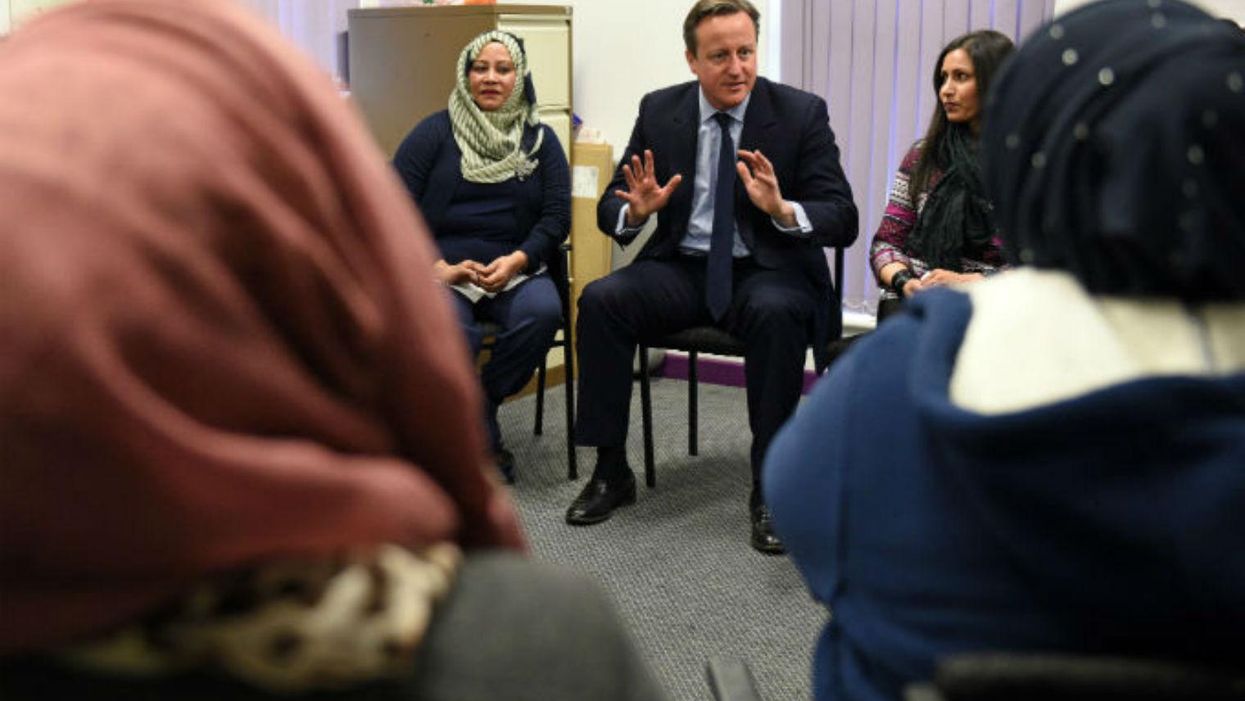 "We won't let women be second-class citizens" was the title of prime minister David Cameron's open letter in The Times this week outlining the government's new policies aimed at Muslim women.
As well as calling on Muslim women coming to the UK to learn English to integrate or get deported (which is surely an important issue for all new arrivals), the prime minister argued that it is these "isolated communities" which create situatoins in which parents don't know their children are accessing English-language jihadi sites and messenger groups.
Cameron thinks it's important to stamp out "passive tolerance" which:
...helps explain why, for instance, some so-called progressive politicians see fit to host gender-segregated political meetings.
Muslim women in the UK, Cameron says, have left "patriarchal societies" at home.
Which brings us on to the inconvenient fact that all of the following are men-only and continue to thrive in Britain today:
Gentlemen's clubs favoured by the establishment

Masonic societies

Boys' schools

Male sports clubs
And, of course, the prime minister has first hand experience...
Segregation drives us apart, not together. We must take on the minority of men who perpetuate these backward attitudes.
Your move, Dave.
HT Louise Burke