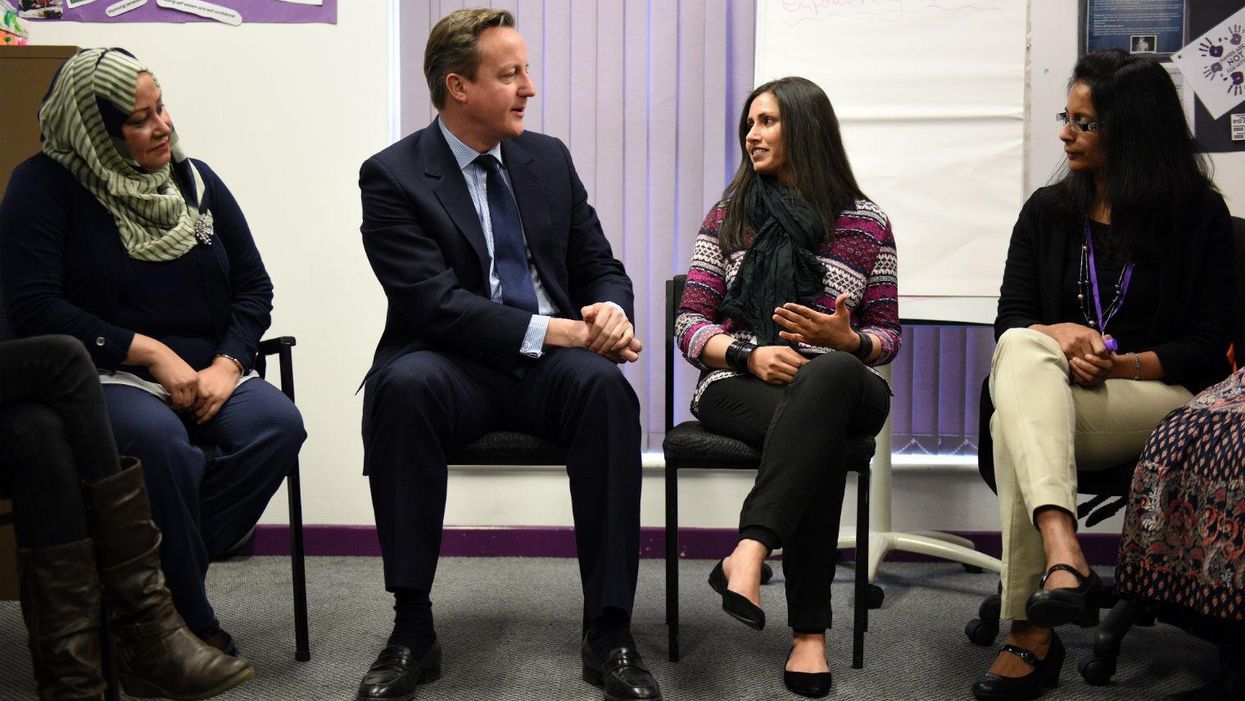 David Cameron's announcement on Monday that fluency in English is going to be used in visa decisions even for people with families in the UK received significant backlash.
The prime minister argued that Muslim women from abroad often live in "isolated" communities where they do not learn English, which has knock on effects for integration and causes issues if parents don't know their children are accessing English-language jihadi sites and messenger groups.
Many critics said that the new policy, aimed at Muslim women on spousal visas and due to be launched in October, was unlikely to be welcome in a community that already feels targeted.
Those fears were probably not helped by The Telegraph's front page on Tuesday, which reads "Cameron will back Muslim veil ban":
The government's new proposals include enforcing the rule that faces are visible for legal checks such as in court rooms or at passport control, and outlawing gender segregation in public spaces in an effort to crack down on the radicalisation of young people.
(Oli Scarff - WPA Pool /Getty Images)
But speaking on Radio 4's Today programme on Monday, the PM's comments were more nuanced than Tuesday's headline makes out.
The prime minister stressed that rules in place at public spaces such as borders or school uniforms must be followed by everyone, but otherwise "people should be free to wear what they like":
I think in our country people should be free to wear what they like and, within limits, live how they like and all the rest of it.

What does matter, if for instance a school has a particular uniform policy, sensitively put in place and all the rest of it, and people want to flout that uniform policy, often for reasons that aren't really connected with religion, I think you should always come down on the side of the school.
The prime minister pointed out that in France, where a blanket ban on full veils or niqabs went into effect in 2010, was not a policy he was going to follow.
Going for the French approach of banning an item of clothing, I do not think that's the way we do things in this country and I do not think that would help.