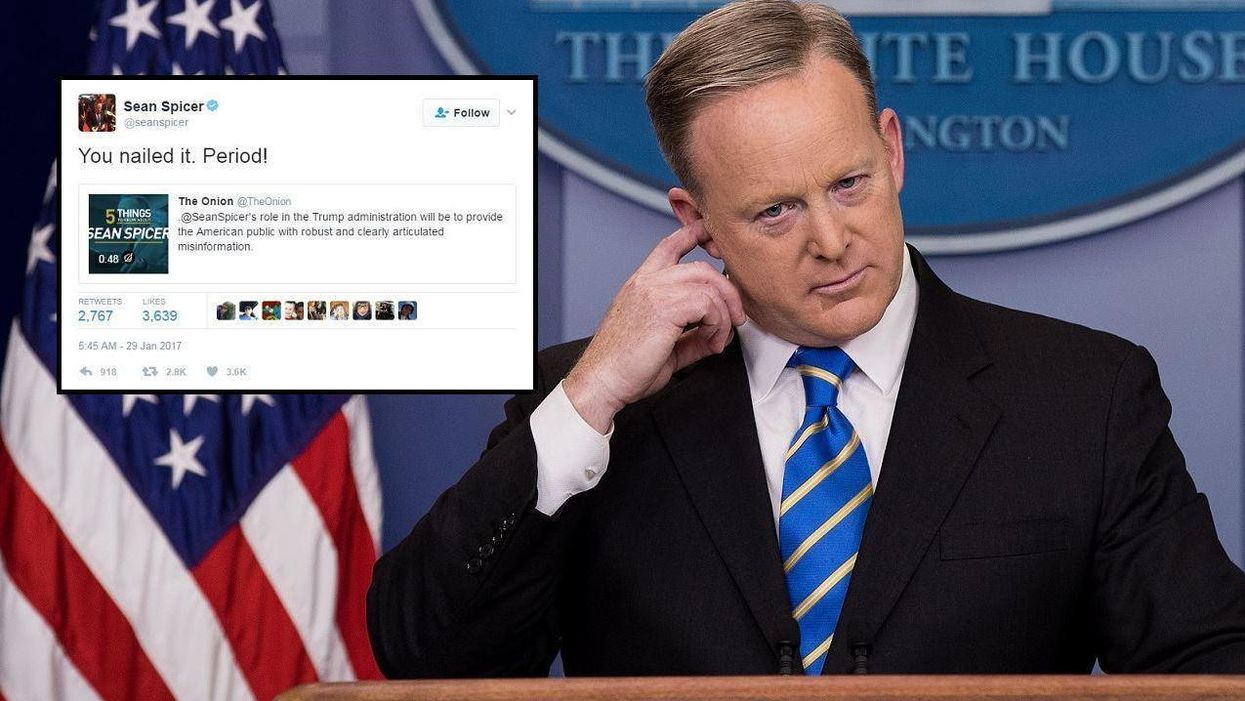 Drew Angerer/Getty
Sean Spicer, press secretary to Donald Trump has been criticised for his Twitter activity of late.
Spicer posted two consecutive eight-word tweets of questionable motive.
Some speculated that he had unwittingly posted a pair of passwords by mistake:
People couldn't understand if it was an elaborate troll by the press secretary...
…or if he simply hadn't got the hang of social media:
Yet more confusion comes with a tweet from his personal account
In a Tweet on Sunday, a post by his account tells The Onion they "nailed" a video about him:
Except…The Onion is a parody publication. He does know that…right?
For those in doubt here are some recent articles by the publication:
 Kitten Thinks of Nothing But Murder All Day
Trump Claims Waterboarding Doesn't Come Close To The Excruciating Torment He Experiences At Every Moment
Trump Deploys National Guard To Press Conference For Standing Ovation
Man Excited To Spend Weekend Back Home Catching Up With Old Video Games From High School
You see why Spicer's tweet is causing confusion...
The video was titled '5 Things to know about Sean Spicer' and featured such classics as his speaking style (defensive) and this:
Picture: The Onion/screengrab
What does this all mean?
People on Twitter seemed sure of the answer:
And there were cries of fake news:
Maybe... Spicer was trying to be funny?
One thing remains certain however: a strong sign of competence is complimenting a parody news website for making fun of you, while haranguing other more serious parts of the media.