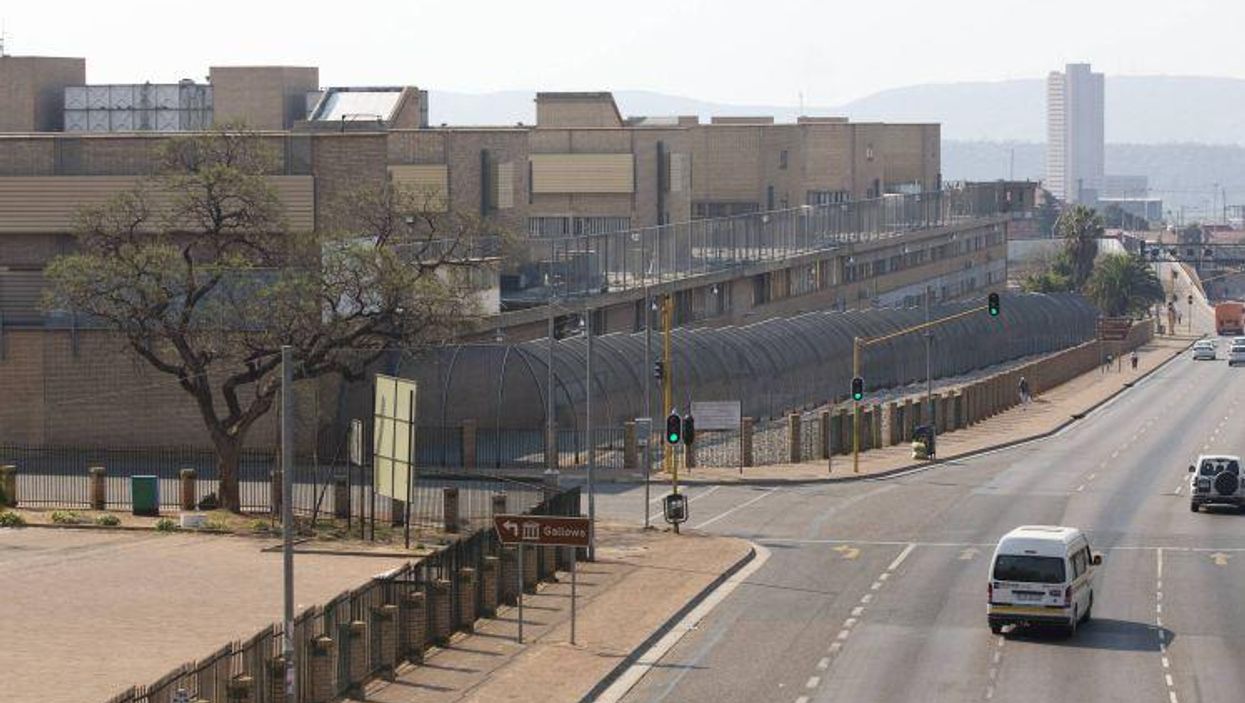 After being sentenced to five years imprisonment for the culpable homicide of his girlfriend Reeva Steenkamp, disgraced athlete Oscar Pistorius has reportedly been moved to the Kgosi Mampuru II prison in Pretoria.
It is expected he will be placed in a high security wing of the jail alongside Czech inmate Radovan Krejcir, who is serving a sentence for kidnapping and torture.
The prison is infamous for its role as the central site for the Apartheid regime's capital punishment - in one year in 1987, 164 were hanged by the government.
A view from outside Kgosi Mampuru II prison, Pretoria (Picture: Google Maps)
According to the New York Times, hangings became a weekly routine at the prison, formerly known as Pretoria Central.
In recent years inmates have been subjected to surprise raids where security officials have confiscated drugs and lethal handmade weapons.
A criminal gang leader Subjee Khalil - also known as The General - warned last week that he would "order a hit" on Pistorius if the athlete receives any preferential treatment while in jail.
Khalil, who has been in prison for 33 years, is said to be the leader of the notorious 26s gang which claims to control all inland jails in South Africa.