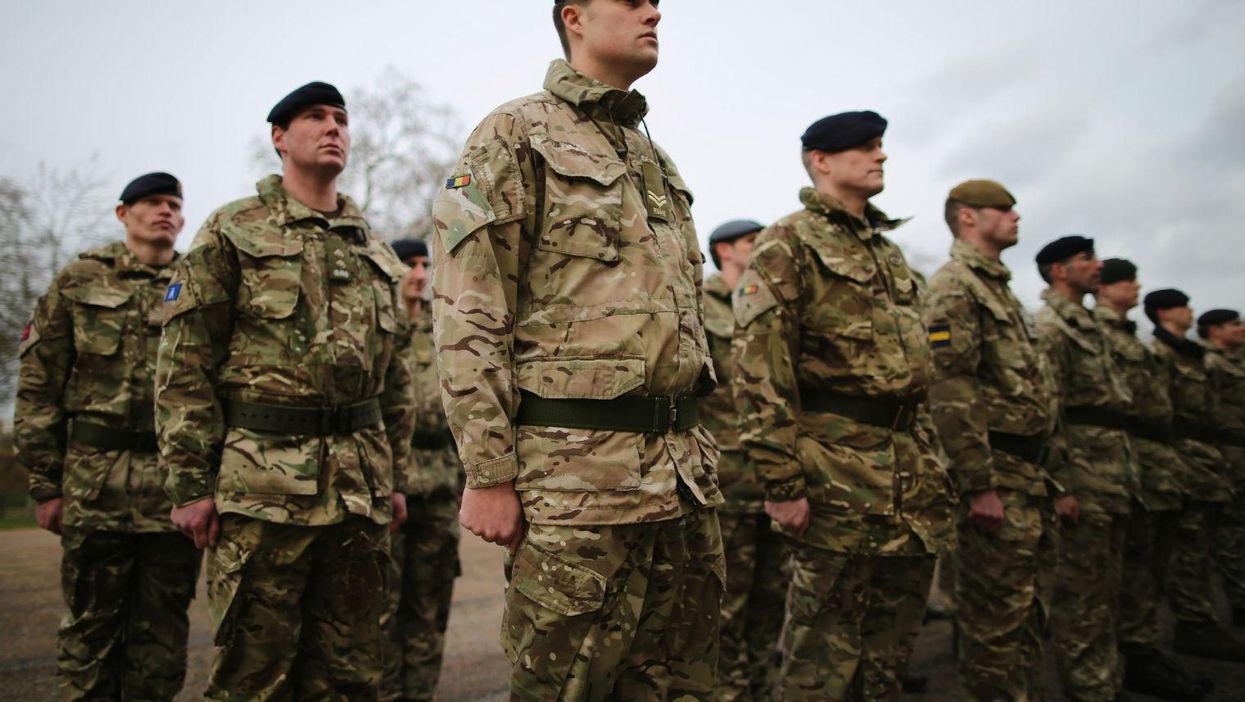 Just 2.3 per cent of serving officers in the Army, Royal Navy and Royal Air Force are ethnic minorities, new data shows, raising fears about diversity despite repeated efforts to attract more black, Asian and minority ethnic (BAME) recruits.
The proportion of officers is down 0.2 per cent, from 2.5 per cent in 2009.
There has been a drop in recruitment levels over the last few years, but the newly released Ministry of Defence data shows that proportionately, there has still be an eight per cent fall in the numbers of BAME officers in the last six years.
Minorities in all roles make up just seven per cent of the armed forces overall - and women make up 10.1 per cent:
Graphic: Statista
A Ministry of Defence spokesperson said that diversity is a priority issue for the MoD.
It has been suggested that the impact of war in Afghanistan and Iraq has had a damaging effect on how the military is viewed by British minorities.
A new five-year residence requirement for Commonwealth military applicants has also been blamed for decreasing levels of representation.
The military wasn't always so white, though. In World War I, 400,000 Muslim soldiers, mostly from India, fought for the Allies: