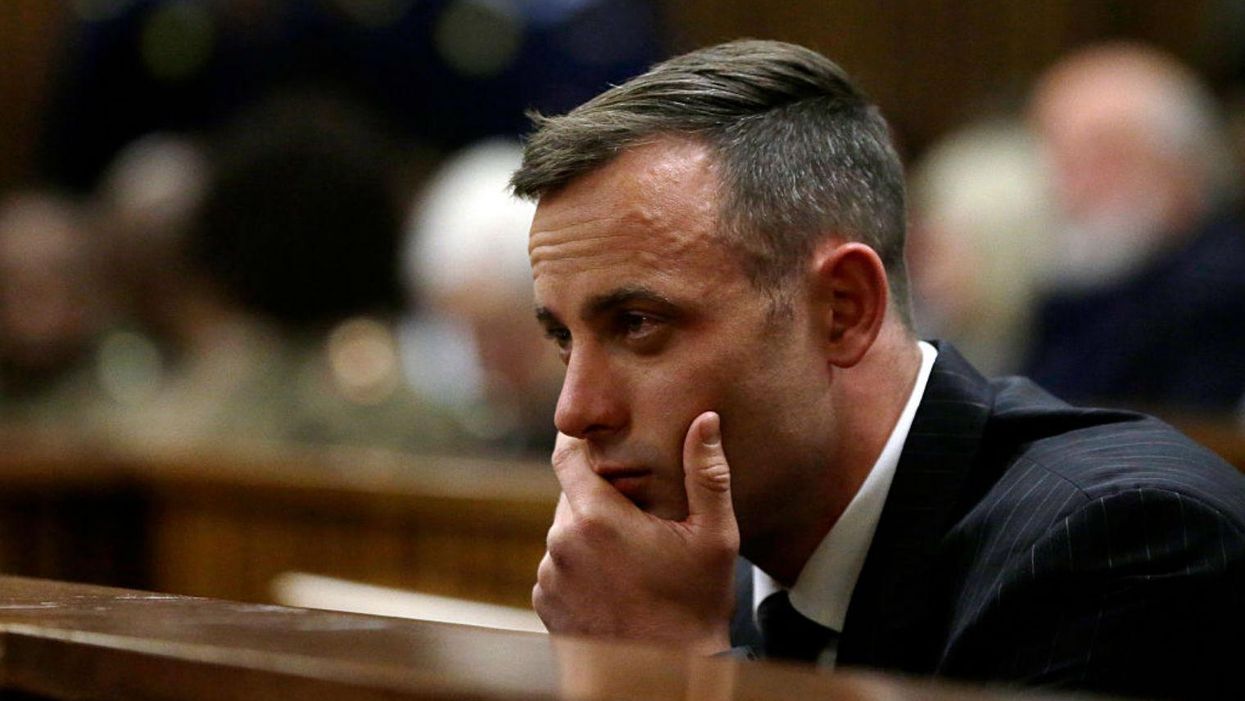 Oscar Pistorius has been sentenced to six years in prison for the murder of Reeva Steenkamp, and a reporter has pointed out a stark contrast in the severity of South Africa's sentencing laws.
Bloomberg journalist Kevin Crowley tweeted this, moments after the ruling:
Mandla Chauke was arrested in 2011 for killing three rhinocerous calves in Kruger National Park. The arrest descended into an exchange of gunfire which killed one of his associates, Samson Msimango. Chauke was also charged with Msimango's death.
The 77 year sentence given to Chauke was extraordinarily heavy, aimed at preventing the illegal trade in future and included breaches of import/export laws in addition to poaching charges, as well as the death of Msimango. This sentence was imposed by a magistrate's court.
Pistorius was found guilty of manslaughter by an appeals court in late 2014 and given a five year jail sentence. Friday's judgement upgraded this sentence to murder, for which the minimum sentence is 15 years. Pistorius has been sentenced to serve six.
The murder of rhinocerous for profit by poachers is undeniably cruel, and South Africa's thorough enforcement of anti-poaching laws are a testament to their commitment to wildlife protection.
In the same year that Chauke was arrested the South African National Park reported losing 370 animals to poaching.
Nevertheless the disparity between this sentence which also included the death of a person, and the sentence of 6 years given to Oscar Pistorius has been acknowledged as stark - Crowley's tweet has been retweeted over 1,000 times.