Geert Vanden Wijngaert/AFP/Getty Images
On Friday a photo of Theresa May went viral for all the reasons a prime minister would rather avoid.
It was a step up from the level of campaign chips, and the scary story spin doctors tell recalcitrant MPs, the The Terror of the Bacon Sandwich.
It was still bad, and illustrated Britain's increasing isolation at EU summits.
Brexit summed up in just one picture by Theresa May in Brussels today https://t.co/ahE4VELi5r

— Elliot Wagland (@Elliot Wagland) 1508487124
The photo was captured by Geert Vanden Wijngaert, who did a good job of selecting an image that would appeal to editors, and social media users alike.
But it was not the only photo taken that day in the conference room.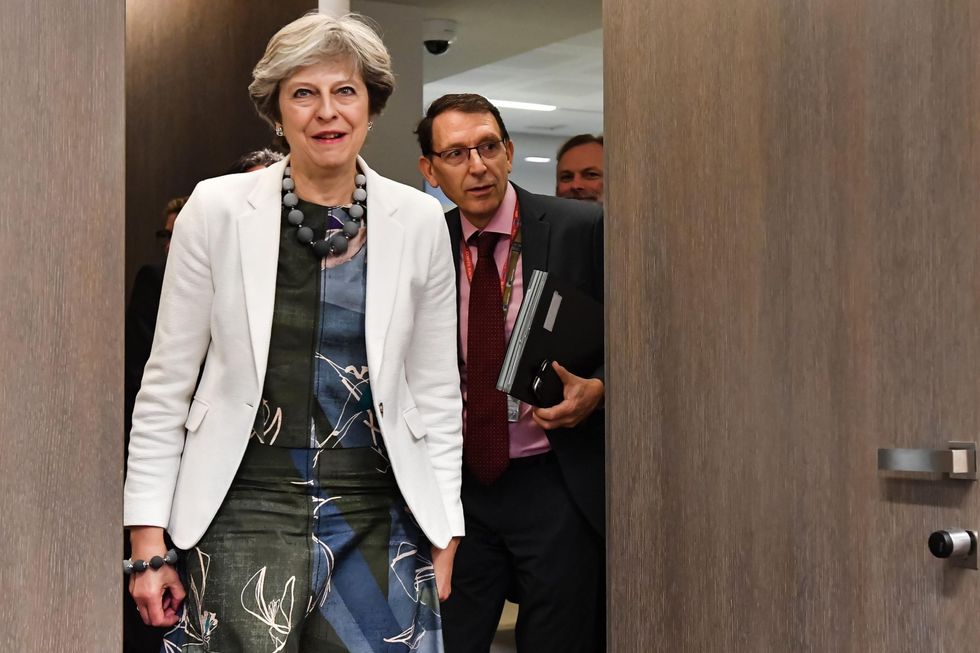 'Yoo hoo, Brexit delivery' (Picture: Geert Vanden Wijngaert/AFP/Getty Images)
In fact, May was not alone, she was accompanied by her chief negotiating partners Tim Barrow and Gavin Barwell from Britain.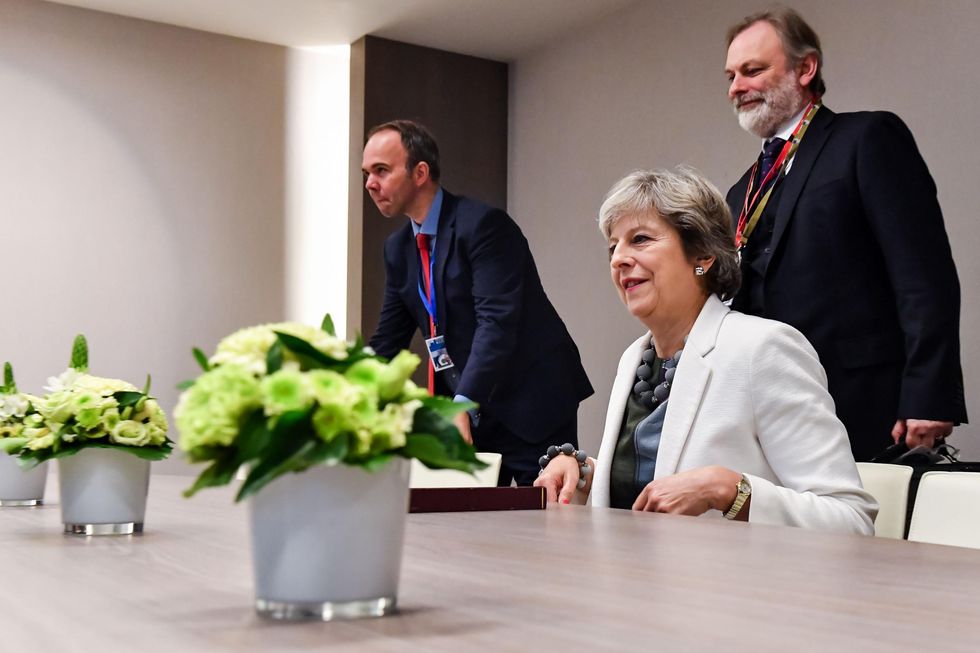 And by the EU delegation on the other side.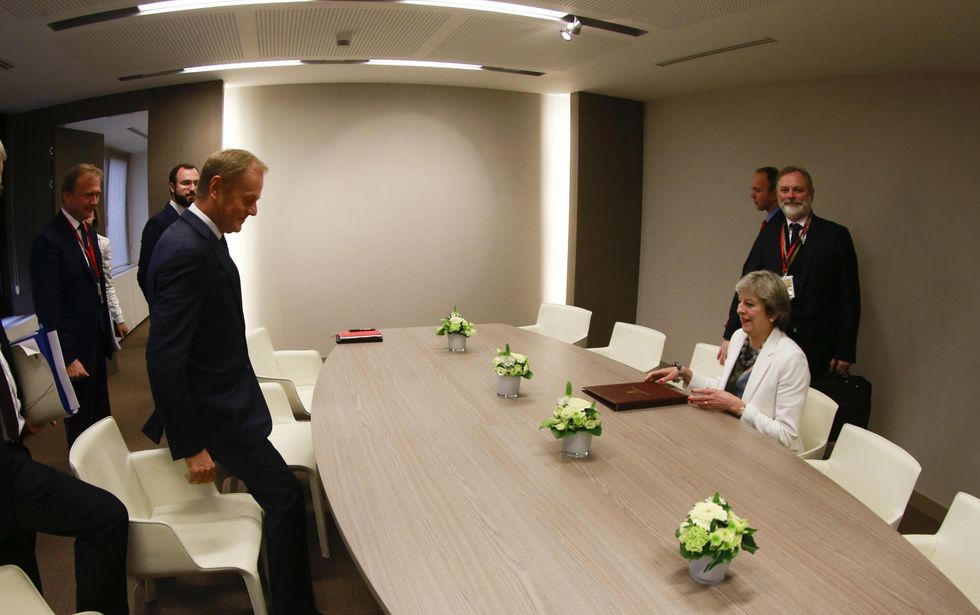 Picture: Olivier Hoslet/Pool/EPA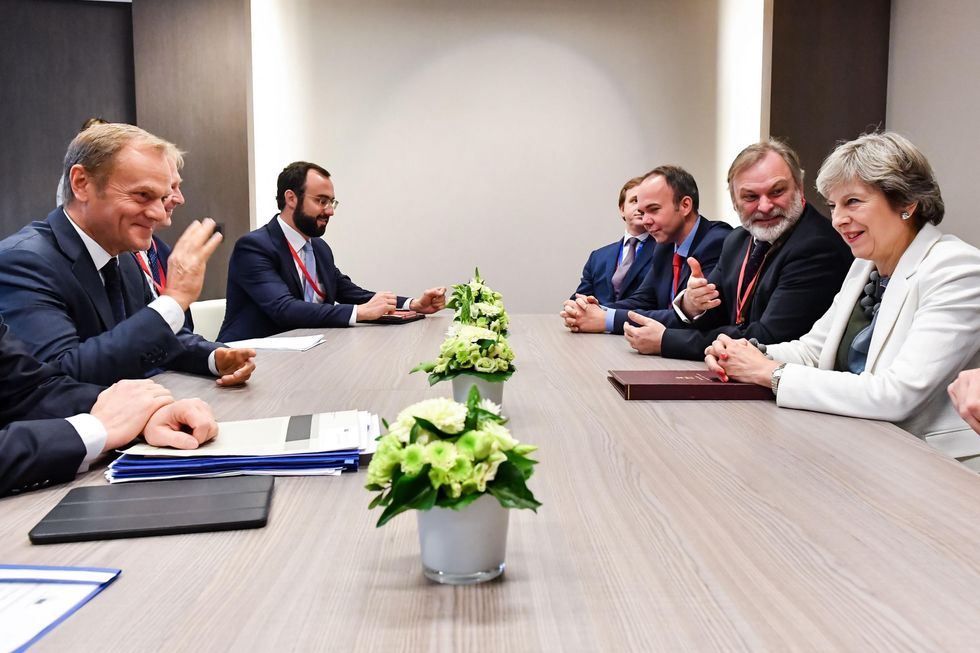 Picture: Geert Vanden Wijngaert/AFP/Getty Images
Plus a load of photographers.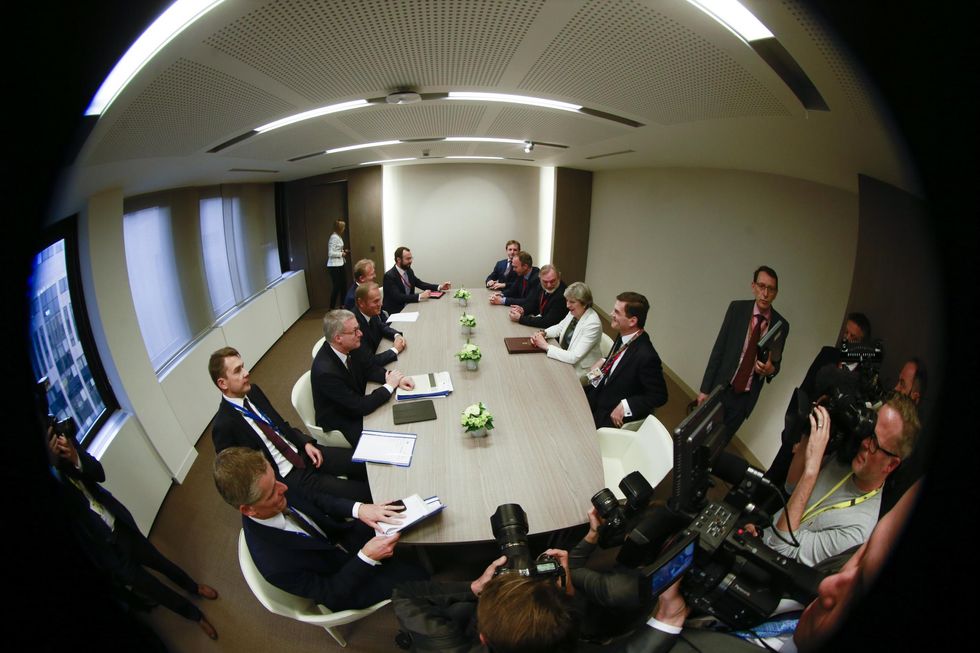 Picture: Olivier Hoslet/Pool/EPA​
All looking quite collegiate.
The question, (raised by the New Statesman's Stephen Bush in a tweet that was subsequently deleted) was clear:
I don't understand the circumstances where your staff allow this photo to be taken?
The answer, discovered by Jon Worth, is all about framing by Wijngaert, who explained the photo's composition to Worth.
She just was the first to go and sit at the meeting table when others were still standing. I framed the image so you only could see her. That's what press photographers do all the time to illustrate news stories.
May's aides allowed her to sit first, alone, without folders - one must never forget the folders, as David Davis taught us.
If even for a brief moment, they let their guard down, and the all seeing camera captured the perfect moment.
HT Jon Worth EU