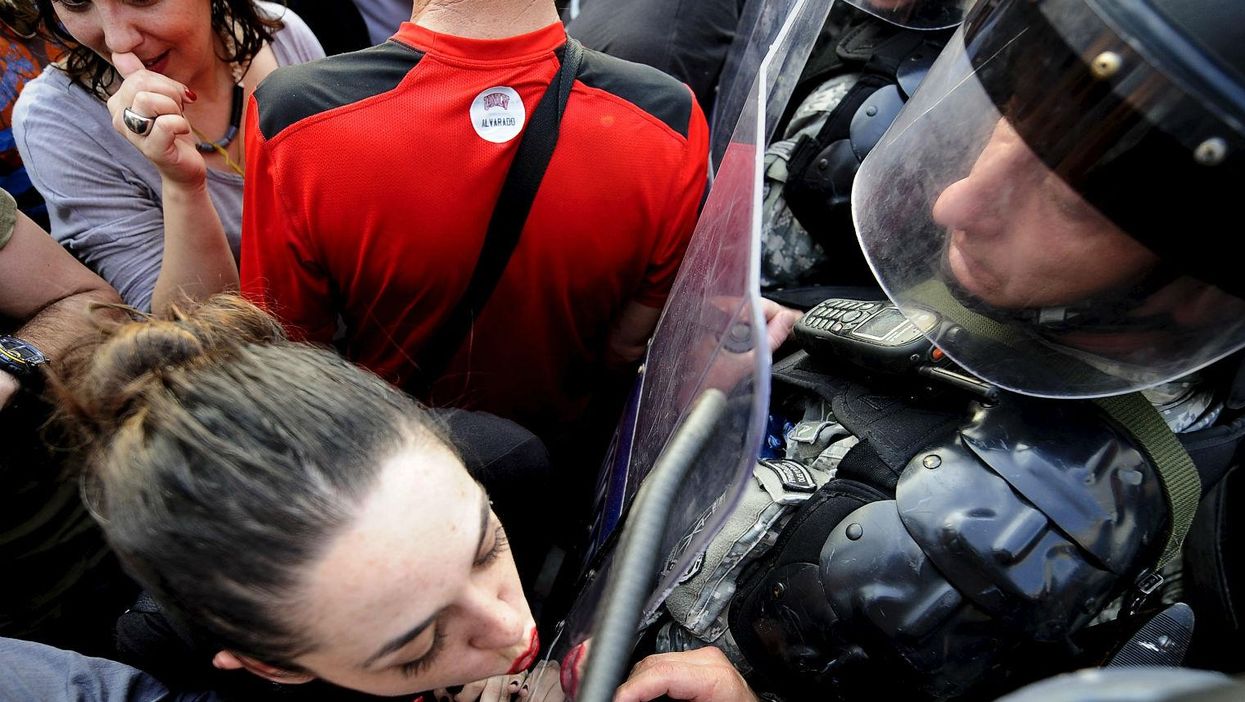 This picture has been widely shared on social media today.
It shows a young woman putting on lipstick in the reflection of a police riot shield, before kissing it.
The picture was taken yesterday by Ognen Teofilovski for the Reuters news agency during anti-government protests in Macedonia.
Up to 2,000 demonstrators in Skopje have been demanding the resignation of prime minister Nikola Gruevski, who has been accused by the country's main opposition leader of trying to cover up the death of a 22-year-old who was beaten by police in 2011.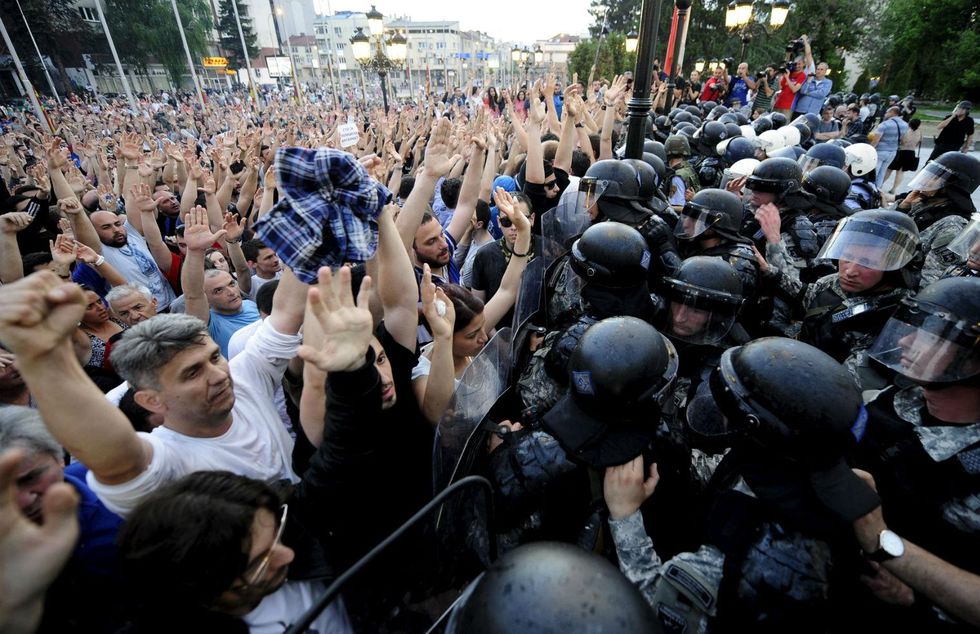 More: [This man is now in charge of Greece's police]1