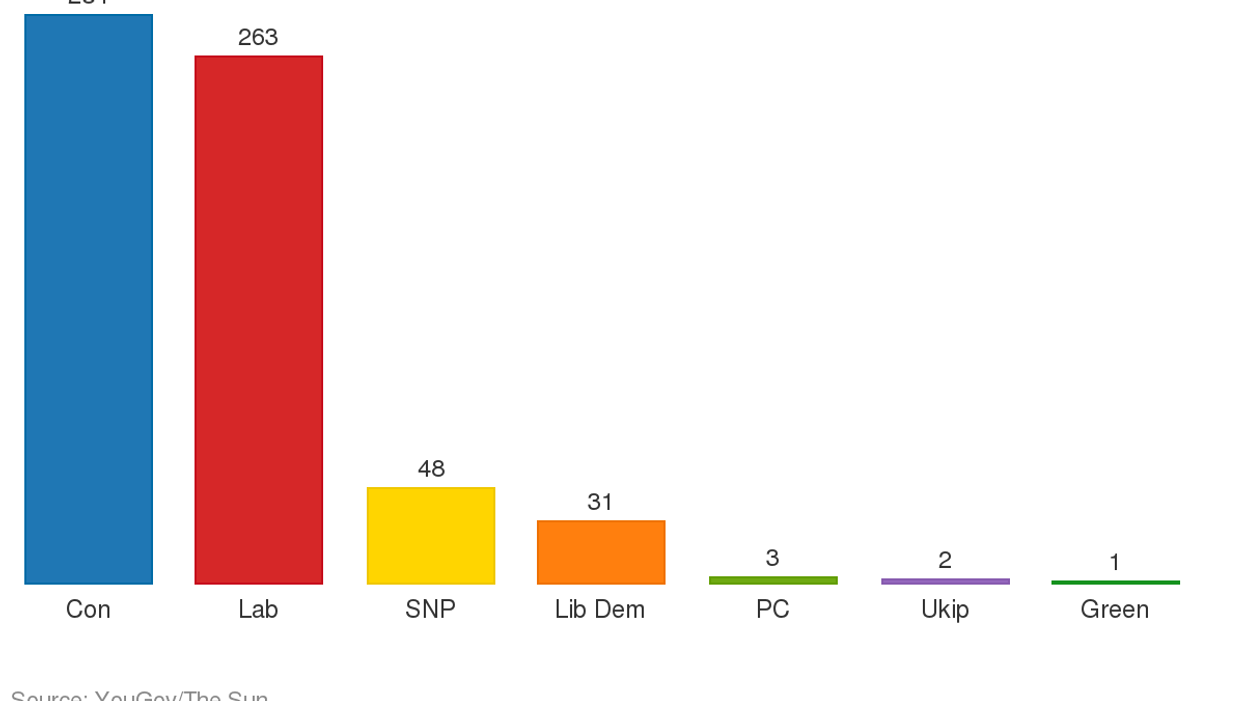 A sensational exit poll from the BBC, Sky and ITV suggests the Tories will be by far the largest party in the next parliament, although still short of an overall majority.
An exit poll of 22,000 revealed:
As you can see, Labour under Ed Miliband have actually gone down in seats compared to 2010, while the Lib Dems have lost almost 50 seats and the SNP gained even more than that - all but one of the seats in Scotland in fact.
Meanwhile, a separate poll from YouGov for the Sun - featuring 6,000 people - makes more familiar reading based on polls leading up to polling day, but again the Tories are the largest party.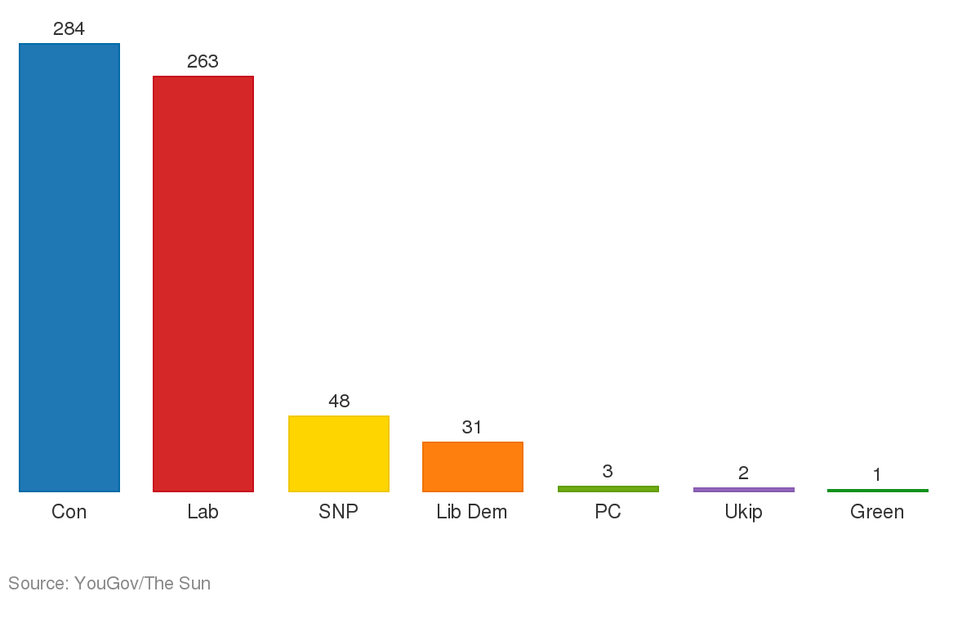 More: [It's over, this is what the party leaders have to say]1