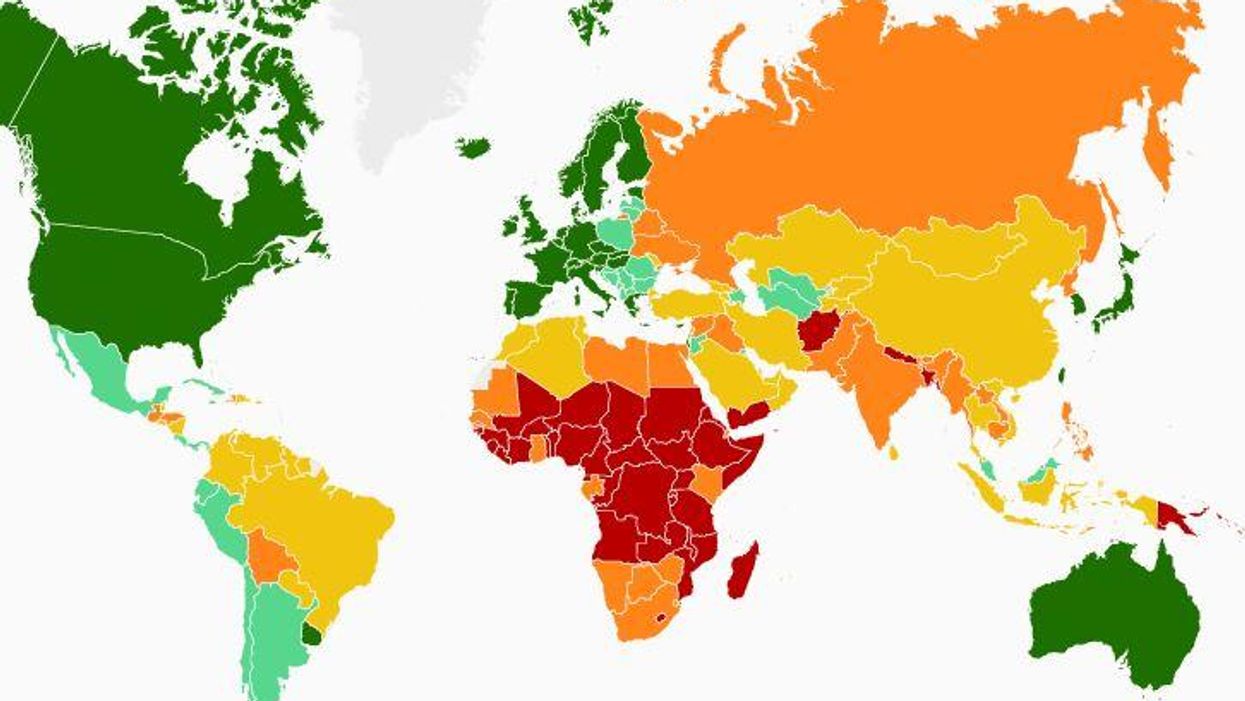 Statista
The unhealthiest country in the world is the Central African Republic, according to the new research.
Alongside it sit Somalia and South Sudan at the bottom of the rankings published in the Lancet medical journal.
At the other end of the scale, the UK has been judged the world's fifth healthiest nation, while Iceland takes top spot.
As this map from Statista shows, there's a strong correlation between a nation's wealth and its levels of "healthiness".
However, the US, despite being the richest country on Earth, is in 28th place, behind countries such as Slovenia and Brunei. The low ranking was mainly attributed to deaths caused by childhood obesity, HIV and alcohol.
Perhaps the most underperforming country is Qatar. The tiny oil-rich nation has the highest per capita GDP on the planet, but came a lowly 89th, behind Colombia and Suriname.
Despite being two of the biggest economies on Earth, Russia and India both rank poorly, placing 119th and 143rd respectively.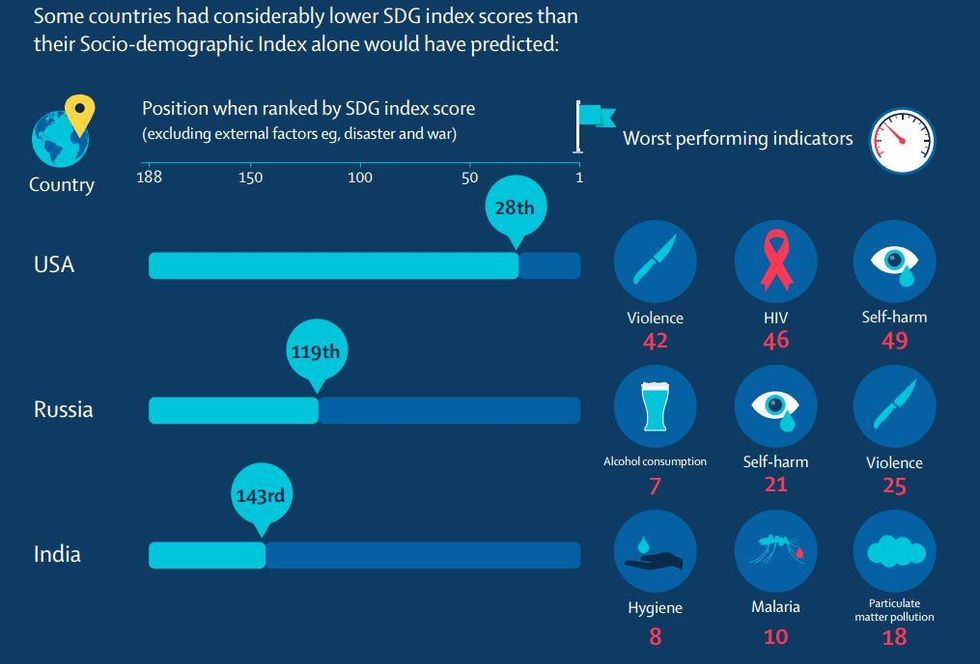 Picture: The Lancet
In contrast, Uruguay, the Maldives and Morocco all performed much better than would be expected based on the size of their economy.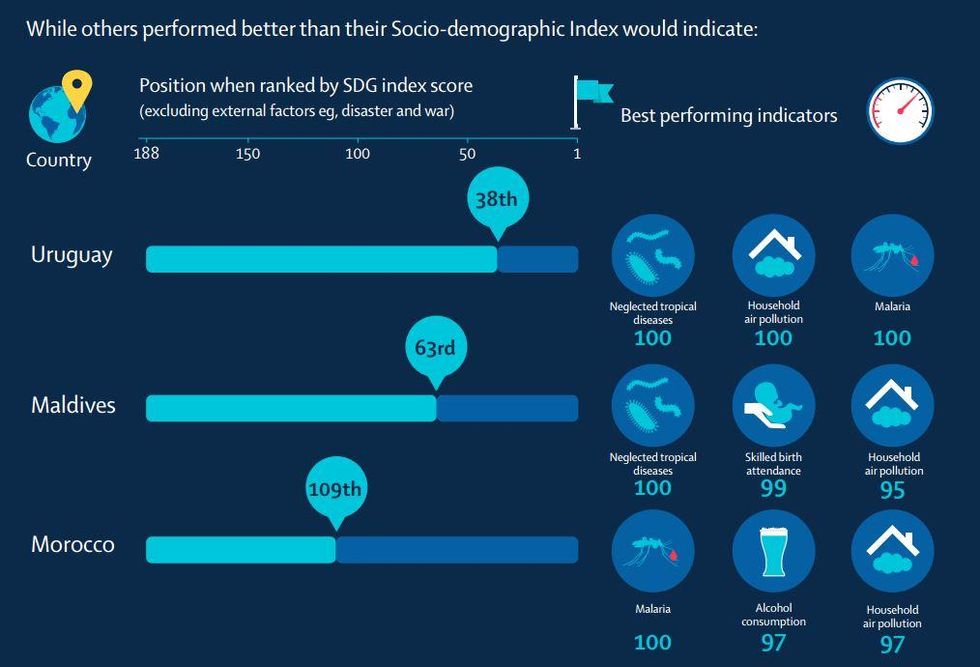 Picture: The Lancet
The study, conducted by researchers at the University of Seattle, is based on the UN's health-related Sustainable Development Goals.
Although the study concluded good progress had been made, there are warnings that many face huge challenges on improving childhood obesity and alcohol consumption.