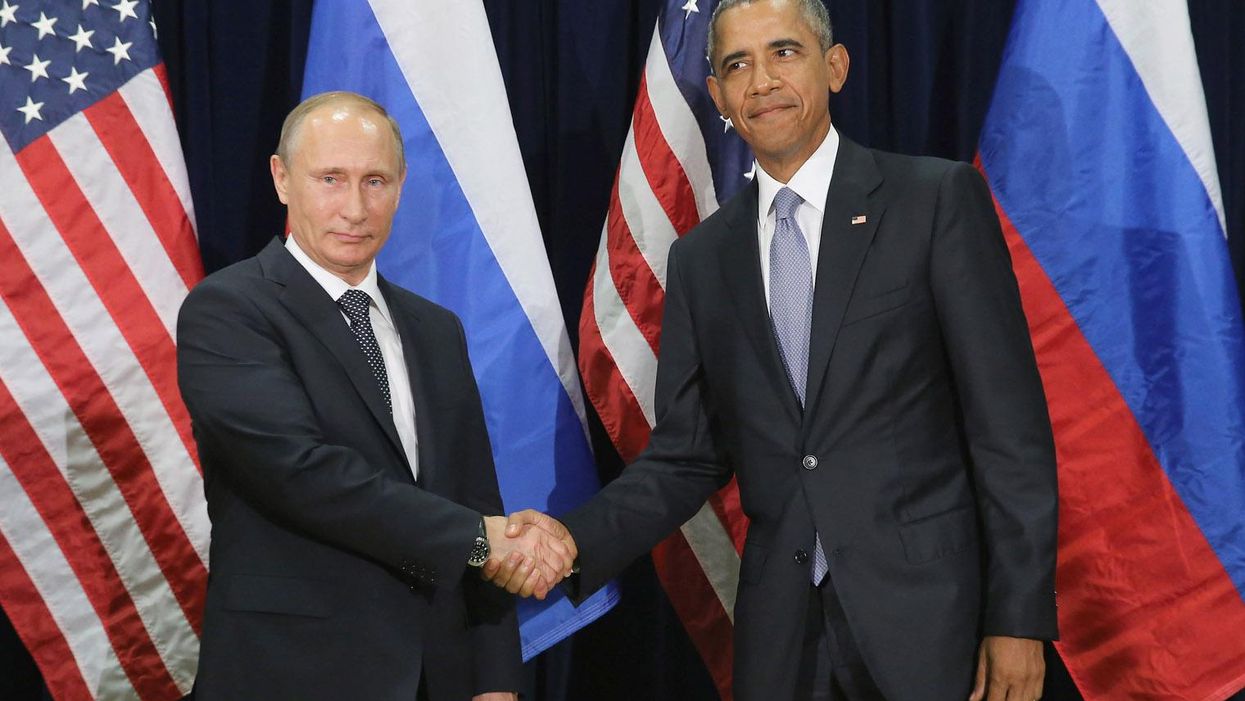 Barack Obama has been named as the most popular world leader in a global poll of 63,000 people.
Respondents in 65 countries were asked face-to-face, online and in telephone interviews how favourably they viewed each politician.
Obama proved to be the most popular of the ten leaders surveyed in the WIN/Gallup poll, while Iranian president Hassan Rouhani proved to be the least popular.
Here's how they scored: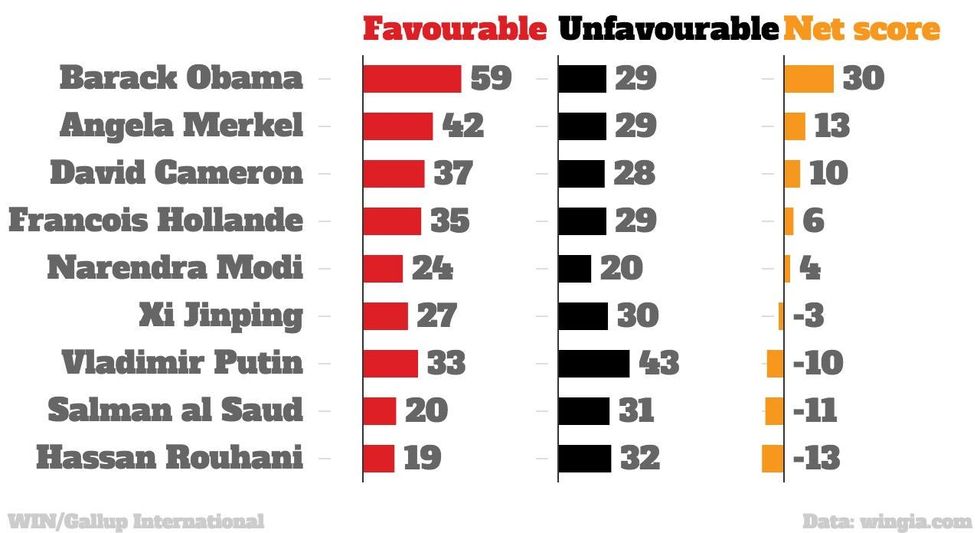 Jean-Marc Leger, president of WIN/Gallup International said:
Firstly, there are two leaders with significantly more awareness than others. While President Obama's popularity at home has struggled in recent years, on the world stage he remains the most popular leader.

President Putin on the other hand is much admired at home and in the largest country in the world but globally his reputation is less favourable.
Prime Minister David Cameron was most popular in Vietnam, and least popular in Palestinian territories, as the below charts show:
Note: Brazilian Dilma Rousseff scored 24 per cent 'favourable' and 23 per cent 'unfavourable', however she was not given a net score by Gallup.