When a loved one has cancer, the simple "get well soon" or "f**k cancer" sentiments just don't cut it.
Their bodies are battling a potentially fatal and cruel disease, and there is little you can do to help but be there and well, make them laugh.
With this in mind, card company Thortful have come up with a perfect range of cards to give to someone with cancer.
Phrases include "I'm sorry your boobs tried to kill you," and "Together we can find a cure for the phrase 'what doesn't kill you makes you stronger'".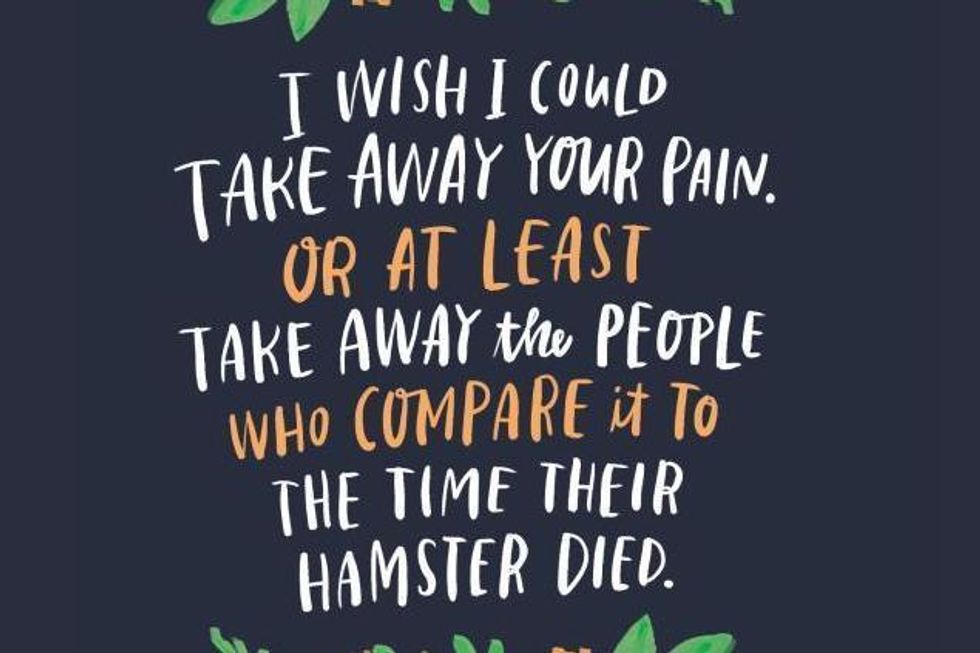 Picture: Thortful
Emily McDowell - one of the designers who contributed to the card range - was inspired by her own experience of surviving cancer. She said:
It was the loneliness and isolation I felt when many of my close friends and family members disappeared because they didn't know what to say, or said the absolute wrong thing without realising it. Sympathy cards can make people feel like you think they're already dead.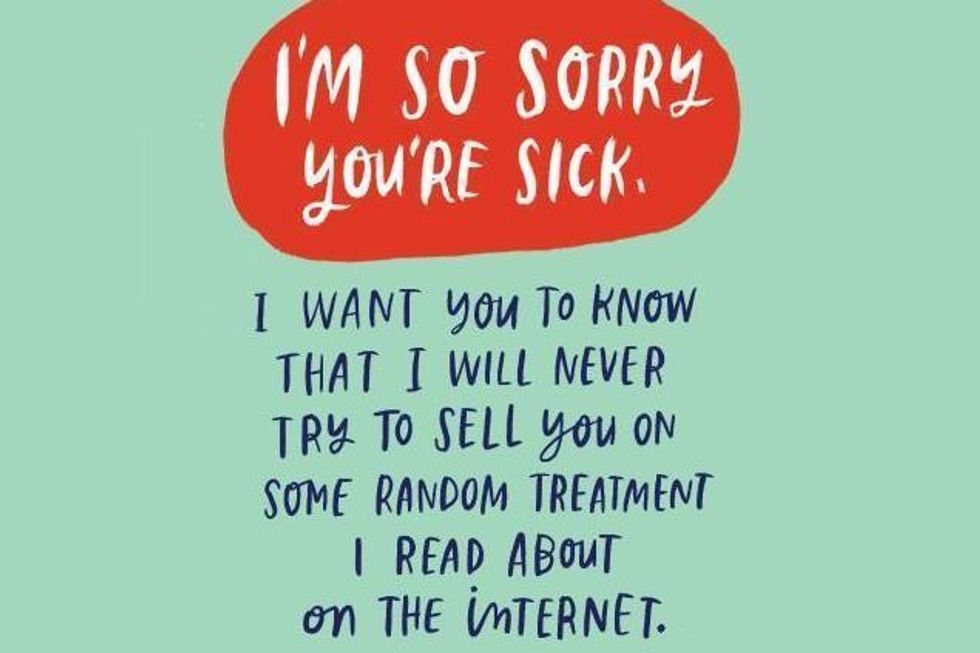 Picture: Thortful
The cards have been created for Breast Cancer Awareness Month, which takes place in October, and all profits will go to the charity Breast Cancer Haven. A spokesperson for Thortful told indy100 that the collection will continue to be sold after October and said:
The generic sympathy cards on the market simply don't express the thoughts and wishes that someone has for a loved one going through this difficult time. A cliche free, personal card collection is definitely warranted and it gives back to such a great cause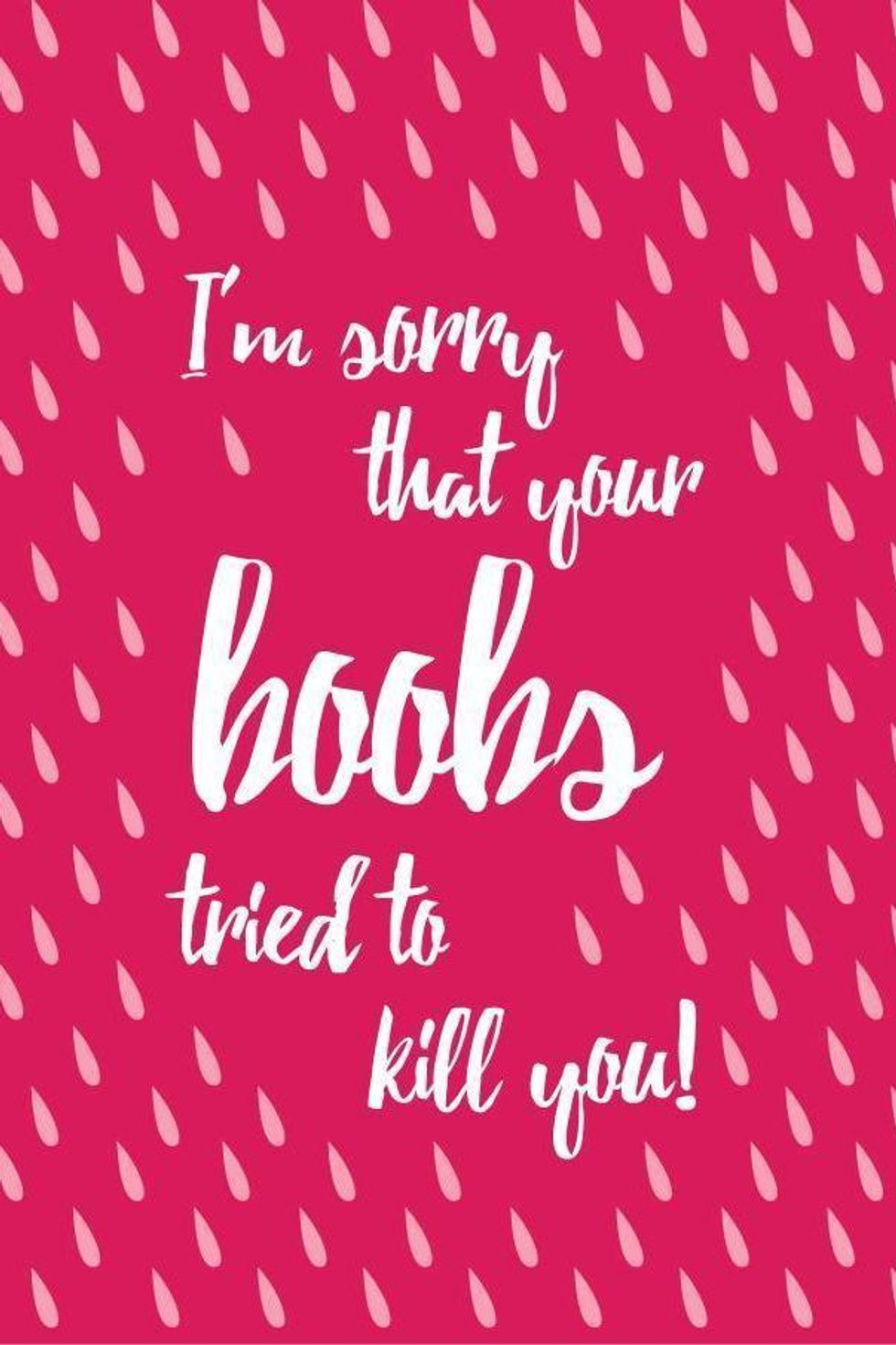 Picture: Thortful
"A 'f*** cancer' card is a nice sentiment, but when I had cancer, it never really made me feel better," McDowell said.