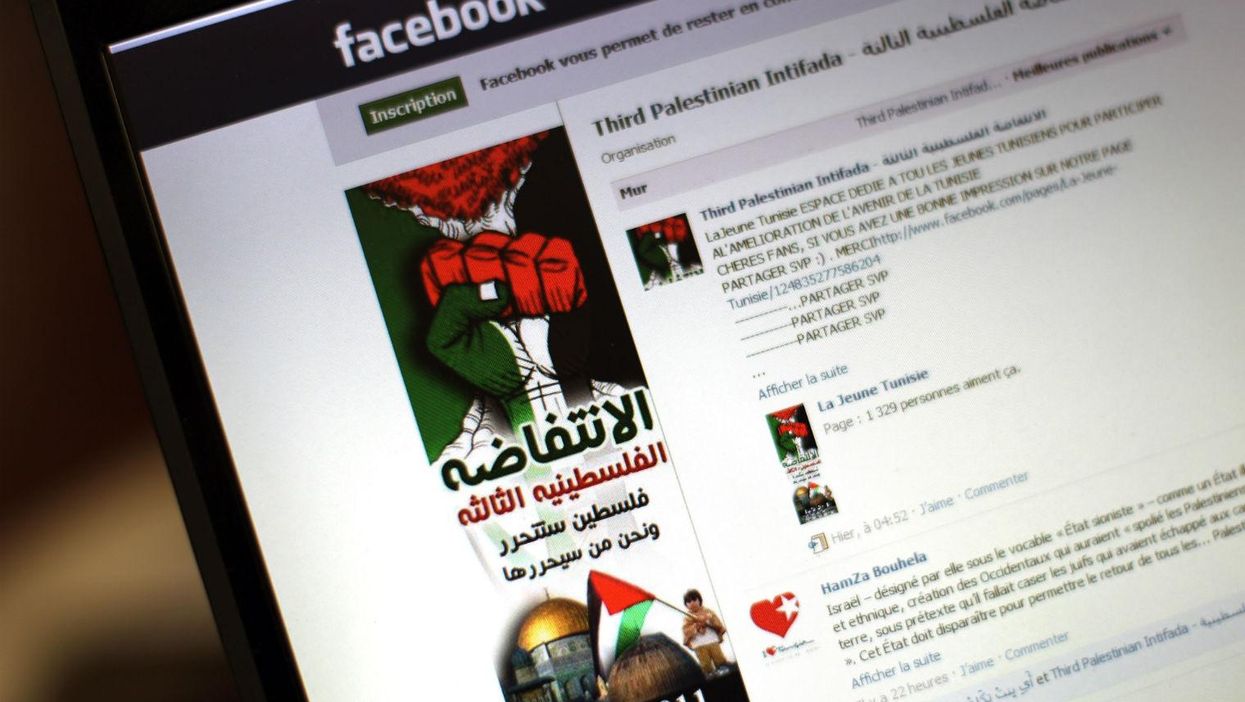 The appointment of ultra-nationalist politician Avigdor Lieberman as Israel's new defence chief - who had once said his enemies ought to be "beheaded" - has added to fears that the Israeli government is becoming increasingly right-wing.
In the last few months Israel has arrested 19 journalists, many, like Ahmad Hamad al-Betawi for alleged 'incitement' charges - a vague law which sees Palestinians arrested for allegedly 'stirring up' violence against Israelis, even though the latter are very rarely pulled up on such charges.
In just one example, last year Palestinian teenager Muhammad Abu Khudair was kidnapped and reportedly burned alive by six young Israelis, and the day before, Ayelet Shaked, justice minister of Israel had quoted from an article and posted the following on her Facebook page:
Behind every terrorist stand dozens of men and women, without whom he could not engage in terrorism.

They are all enemy combatants, and their blood shall be on all their heads. Now this also includes the mothers of the martyrs, who send them to hell with flowers and kisses. They should follow their sons, nothing would be more just. They should go, as should the physical homes in which they raised the snakes. Otherwise, more little snakes will be raised there.
Shaked was not arrested.
But a wave of arrests has seen Palestinian citizens jailed for status updates on the social media network.
According to the Palestinian Information Center, more than 150 arrests took place between October 2015 and February of this year for 'incitement' through social media, despite there being no legal precedence for such a charge online.
indy100 spoke to Palestinian lawyer and director Mahmoud Hassan, who works for Jerusalem- based legal advice organisation Addameer:
Generally, individuals who are arrested on grounds of social media posts are charged with incitement. In the last few months, hundreds of people have been arrested in the West Bank and Jerusalem on grounds of posts to which they were attributed, including on Facebook. Israel surveils Palestinians specifically, after which they are arrested for alleged incitement.
Defenders of the measures say that posts which incite or praise violence such as the recent spate of knife and bus attacks in the past few months should rightly be punished - as they are in several other countries, including the UK, under hate speech laws.
But as Hassan pointed out, several recent examples do not seem to warrant arrest or detention - especially when there is no law on the books specifically relating to social media posts.
Here are five people arrested on the charges:
1. Dareen Tatour, 33
Dareen was arrested in October after writing a poem about the occupation, which made the rounds on social media. She spent three months in prison and was placed under house arrest in January.
Picture: Dareen Tatour/Facebook
2. Tamara Abu Laban, 15
She was arrested for posting "forgive me" on Facebook. Israeli authorities thought she was going to commit a crime. After forcing her to pay almost £300 for bail, she was placed under house arrest and then fined an additional £1,770.
In an unrelated, separate arrest, 17-year-old Hadi al-Ajlouni was also detained in 2015 for updating his Facebook status with the words "forgive me."
He told Maan News:
I was accused of planning an attack because on Thursday I wrote 'forgive me' on Facebook, but I denied the charges.
3. Majd Yousef Atwan, 22
Majd, a beauty student, was arrested and spent 45 days in jail after she posted a status criticising the state's reaction in light of the April attacks.
It is alleged that Atwan posted a photo of the 19-year-old Jerusalem bomber Abdul Hamid Abu Srour four days after he was identified. The court found she had written "the news of 20 settlers injured is nice" in response to the bomb attack which had targeted Jerusalem – the home to both Arabs and Israelis.
Upon her release, she was fined approximately £530.
Picture: Samidoun
4. Omar al-Shalabi
Omar was arrested and sentenced on May 12th to nine months in prison for posting about the kidnap and murder of Palestinian Mohammed Abu Khdeir by Israeli settlers on his personal Facebook account.
Israeli intelligence claimed he had posted statuses encouraging Palestinians to commit acts of violence.
Authorities said that they feared retaliatory attacks on settlers - but al-Shalabi's family told al-Monitor they think his arrest was a pretext as he is an active Fatah member.
5. Sami al-Sa'ie
Sami is a news editor for satellite news channel al-Fajer al-Jadeed who was arrested in March and has since had his detention extended by eight days for a post about the occupation on his personal Facebook page which was considered to be "inciting violence".
Picture: Palinfo
Editor's note: This article was updated at 1pm on Tuesday 31 May to clarify comments made by Majd Yousef Atwan in relation to the attack in Jerusalem