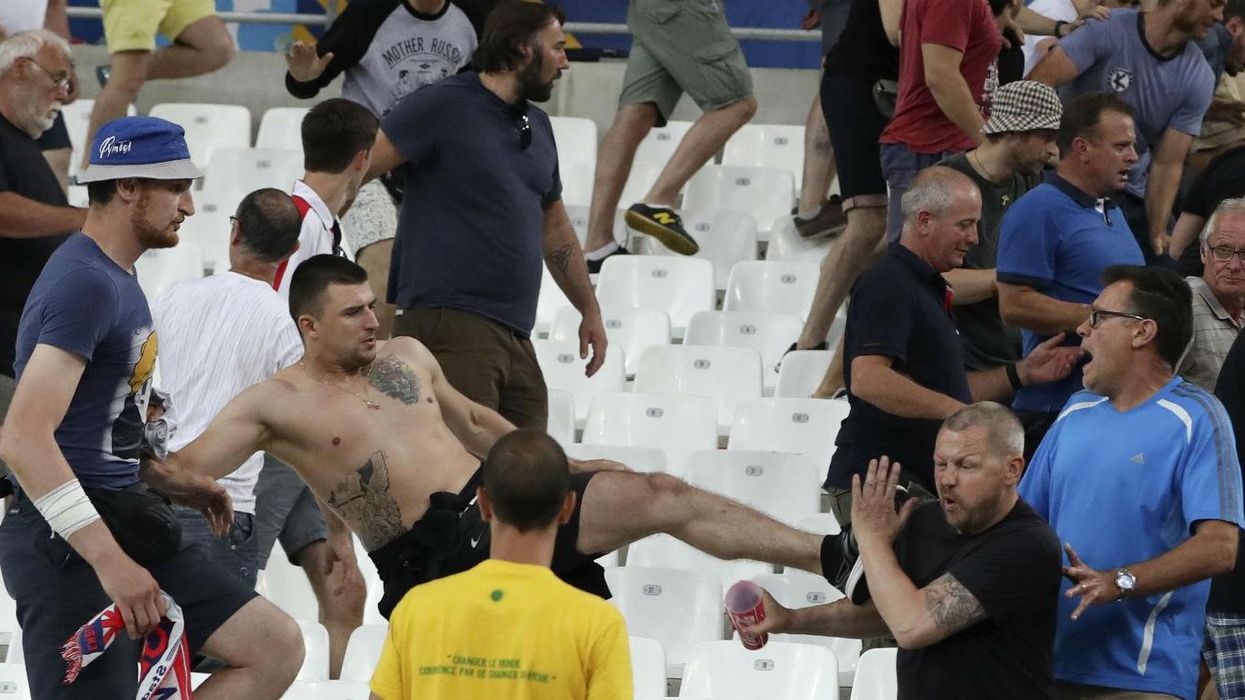 There's nothing like a good ol' game of football to bring out our more... animalistic sides.
That's what happened on Saturday in Marseille, France after the Euro group stage match between Russia and England ended in violence as fans from opposing sides attacked one another. There have been scuffles between supporters for the last three days in the port city, with a fresh outburst after the game ended 1-1.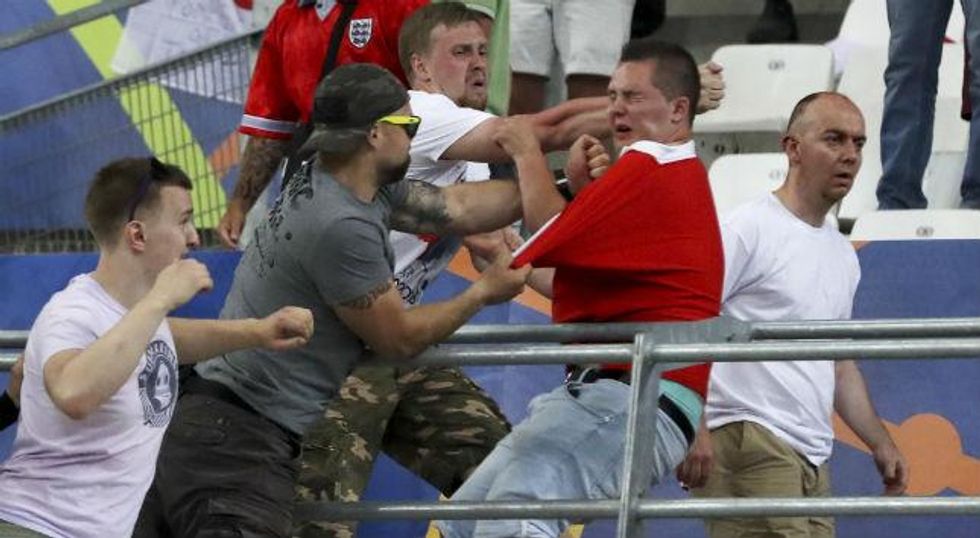 Picture: Thanassis Stavrakis/AP
Enter Hayder al-Khoei, Associate Fellow at Chatham House and research director at the Centre for Academic Shi'a Studies.
In a series of tweets, al-Khoei parodied the language and sentiments often heard after an act of violence is committed by a Muslim - and in doing so made a salient point about how news from the Middle East is reported.
English people must come out and condemn the actions of Britons abroad, the actions of a few don't represent everyone.
al-Khoei then sheds some light on the historical enmity between Russia, France and England...
... and plays up how important sectarian divisions are on for the events in Marseille.
And in case Arabs are confused, here's a low-down on "European culture":
Also:
And don't forget the broader context: Marseille is actually just a microcosm in the ideological clash between the US and China.
Here's a map pulled from history to reinforce his claims...
Nukes. Don't forget the nukes.
For the tiny minority of people who believe al-Khoei is serious, he is exhibiting that wonderfully charming British trait: sarcasm.
All of the sarcasm.
As al-Khoei told BuzzFeed:
The whole thread is a tongue-in-cheek imitation of how many Western analysts and journalists cover conflict in the Middle East.

Western media coverage should be much more nuanced and sophisticated [when reporting on the Middle East] and not play into ISIS' hands who desperately want to make this a black-and-white sectarian war.
Well played.