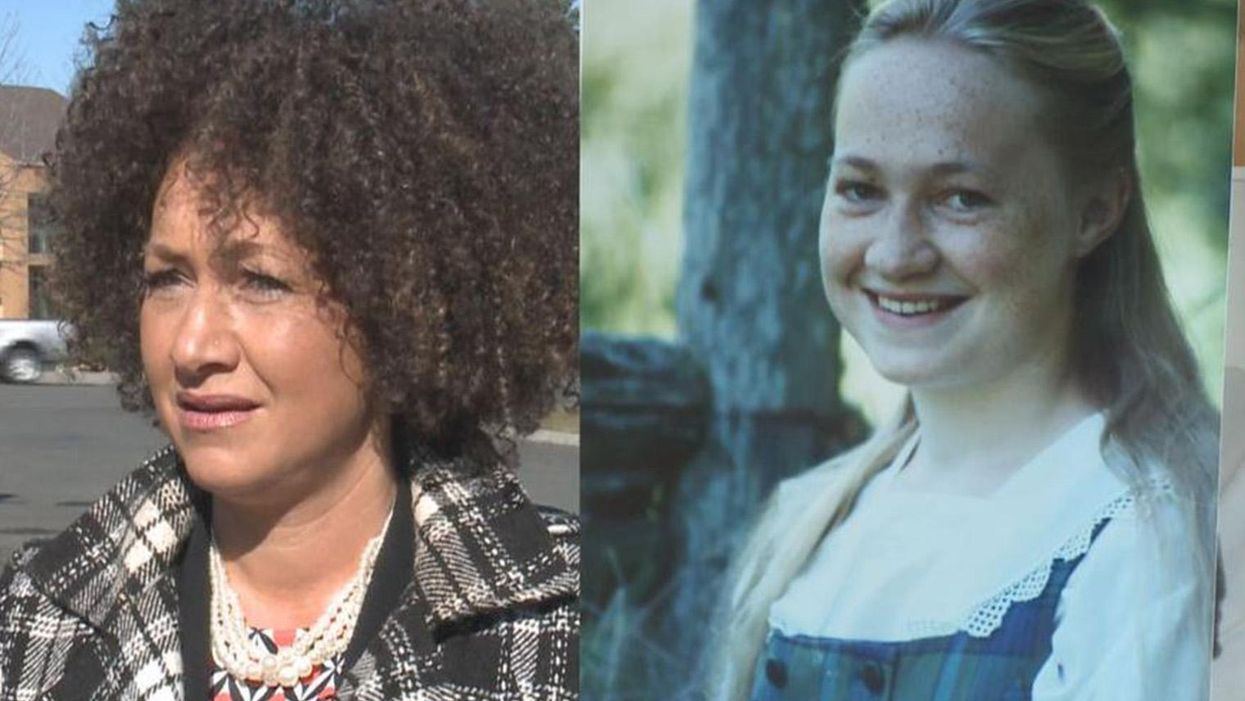 The Caucasian parents of a civil rights leader have claimed that she has been falsely portraying herself as black for years.
Rachel Dolezal, 37, has been the president of the Spokane, Washington, chapter of the NAACP since January and serves as the chair of the city's police oversight commission.
She is also a quarterly professor of Africana studies at Eastern Washington University.
Ms Dolezal's staff biography says she received her master's degree from Howard University, an historically black university in Washington, D.C.
On Facebook she has previously identified another man of African American descent as her father, and reportedly has previously identified her sons as black.
On Thursday, her mother, Ruthanne, told media outlets that her daughter's heritage is Czech, Swedish, and German, with possible traces of Native American.
In an interview with KXLY 4, Dolezal did not respond when asked if she was white, ending the interview abruptly.
Ms Dolezal avoided answering questions directly about her race and ethnicity on Thursday, saying to the Seattle Times:
I feel like I owe my executive committee a conversation.

That question is not as easy as it seems.

There's a lot of complexities… and I don't know that everyone would understand that.
Mr Larry Dolezal told BuzzFeed News:
She's our birth daughter and we're both of European descent, we're puzzled and it's very sad.

She has over the past 20 years assimilated herself into the African American community through her various advocacy and social justice work, and so that may be part of the answer.
An inquiry has been opened at Spokane City Hall, where Dolezal identified herself in her application to the Office of Police Ombudsman Commission as having several ethnic origins, including white, black and American Indian.
Mayor David Condon and Council President Ben Stuckart said in a joint statement:
We are gathering facts to determine if any city policies related to volunteer boards and commissions have been violated.

That information will be reviewed by the City Council, which has oversight of city boards and commissions.
Eastern Washington University have been contacted for comment.