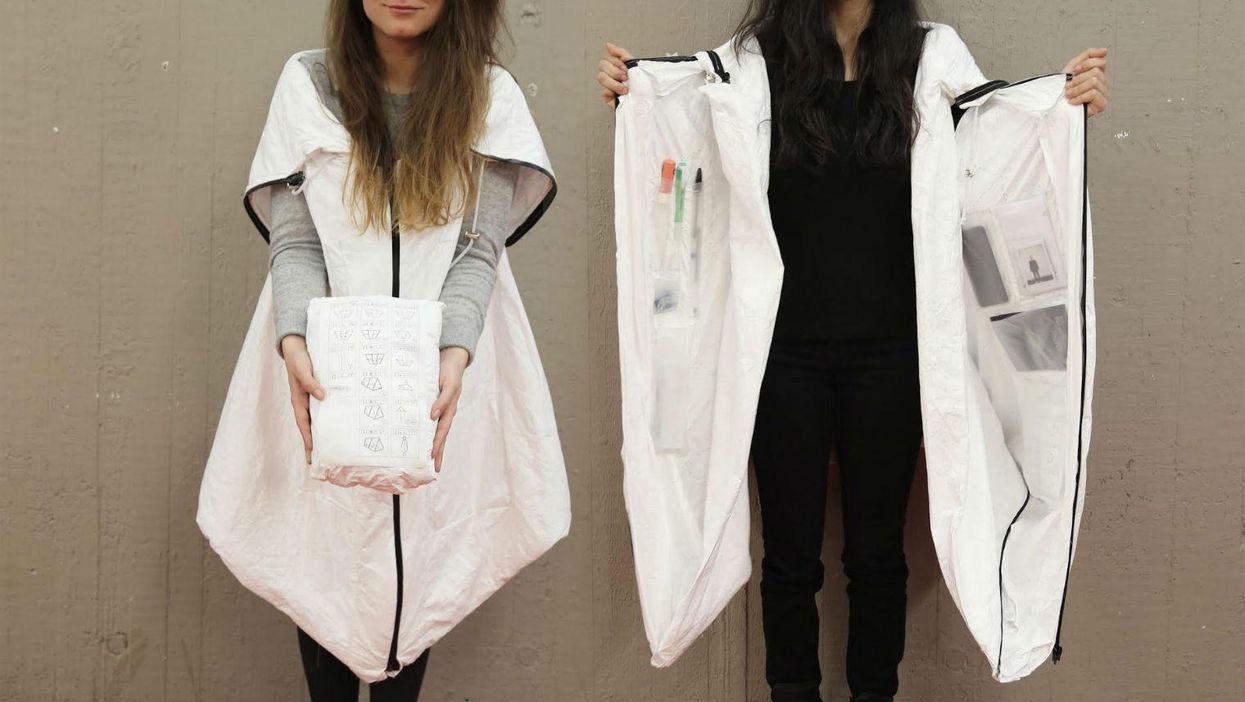 Students at the Royal College of Art have designed a coat for refugees that can also be turned into a sleeping bag and a tent.
The Wearable Habitation coat is made of a thin, waterproof material called Tyvek and lined with Mylar - a material used to provide extra insulation.
Waterproof pockets on the inside give a perfect home to passports, wallets, photographs and any other valuables that need to be protected from the harsh environment.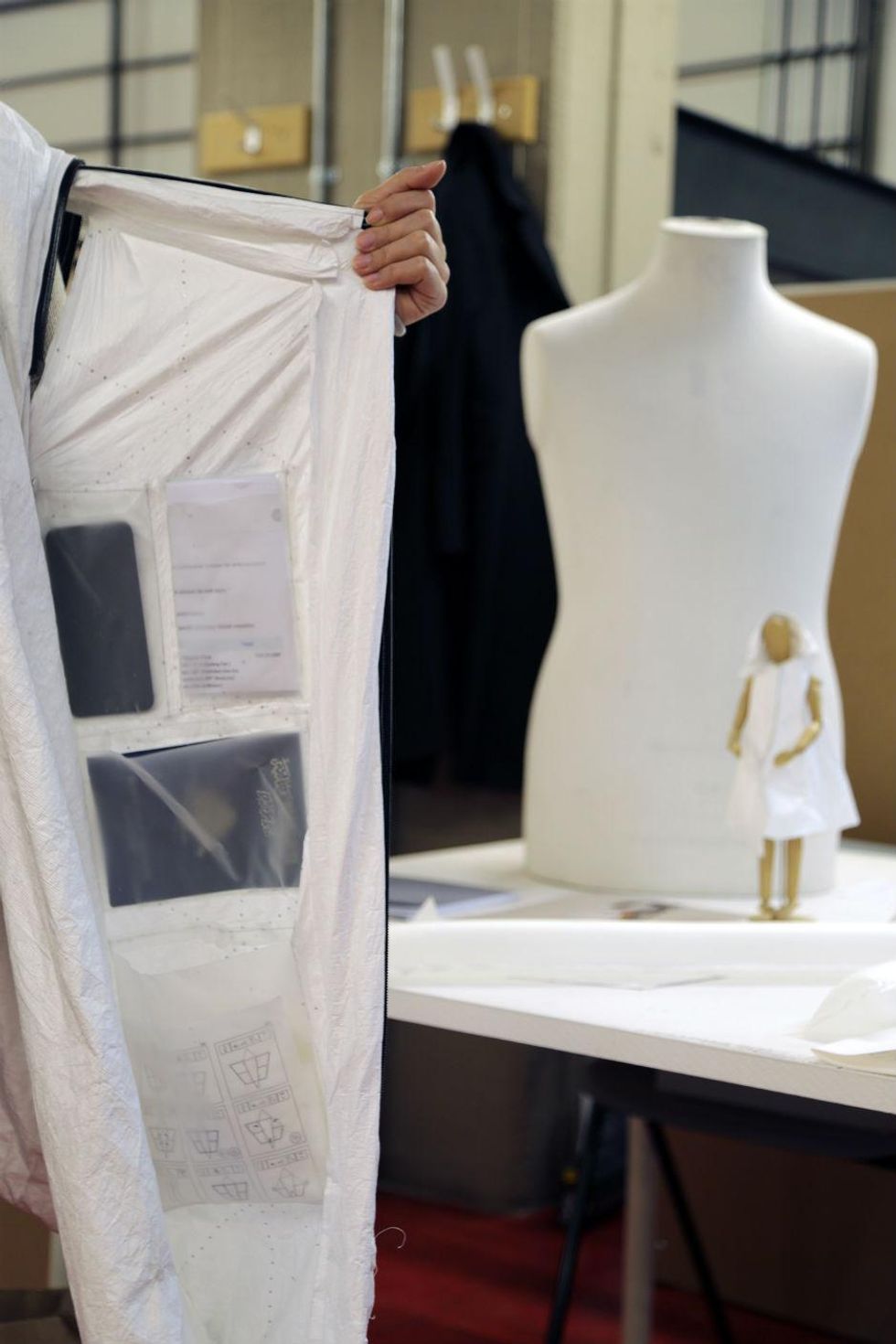 The project is headed by Harriet Harriss, senior tutor in Interior Design and Architecture at the Royal College of Art, and Graeme Brooker, as well as the students at the college.

"Our intention was to come up with an imaginative idea - one in which we design for everyone, not just the elite," Harriet told i100.
Students are really committed to the project, and they have been involved in the entire process - even commissioning a photographer!
A Kickstarter campaign designed to raise £300,000 by the end of February has been launched, and if they reach their target, the project can be self-sustaining.
Early estimates suggest each Wearable Habitation coat will cost under £100.
The coat is white, with multiple pockets and can house between 2-4 people when it is turned into a tent.
These garments have character, and can be customised. We want refugees to know they are cared for, that they have dignity. White is the colour of peace.
The coat is in its production phase, and currently the students are working to create a prototype, with hopes that it will be available for distribution by August 2016.
They plan to provide UK aid agencies with the coats, who would then be able to give them out to refugees on their journey to Europe and beyond.
I want, above all to teach my students that design must have a social heart. By being involved in this project, students will be ready to respond to all kinds of important humanistic issues.
All images featured in this article are courtesy of Josh Tarn