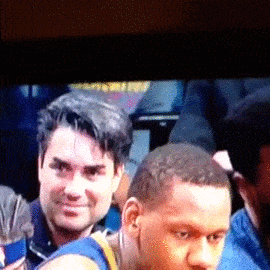 One of the great things about basketball is the proximity with which fans can take in the sport.
From a ringside seat, supporters can almost reach out and touch their favourite basketball star, or in the case of this Indiana Pacers fan: sniff him.
The video of this fan giving Lavoy Allen's jersey a good old shameless sniff was captured in the Pacers' recent game against the Detroit Pistons. Worryingly, it looks like it gave him some sort of special powers too...
More: David Silva just did a great what on the football pitch, Alan?