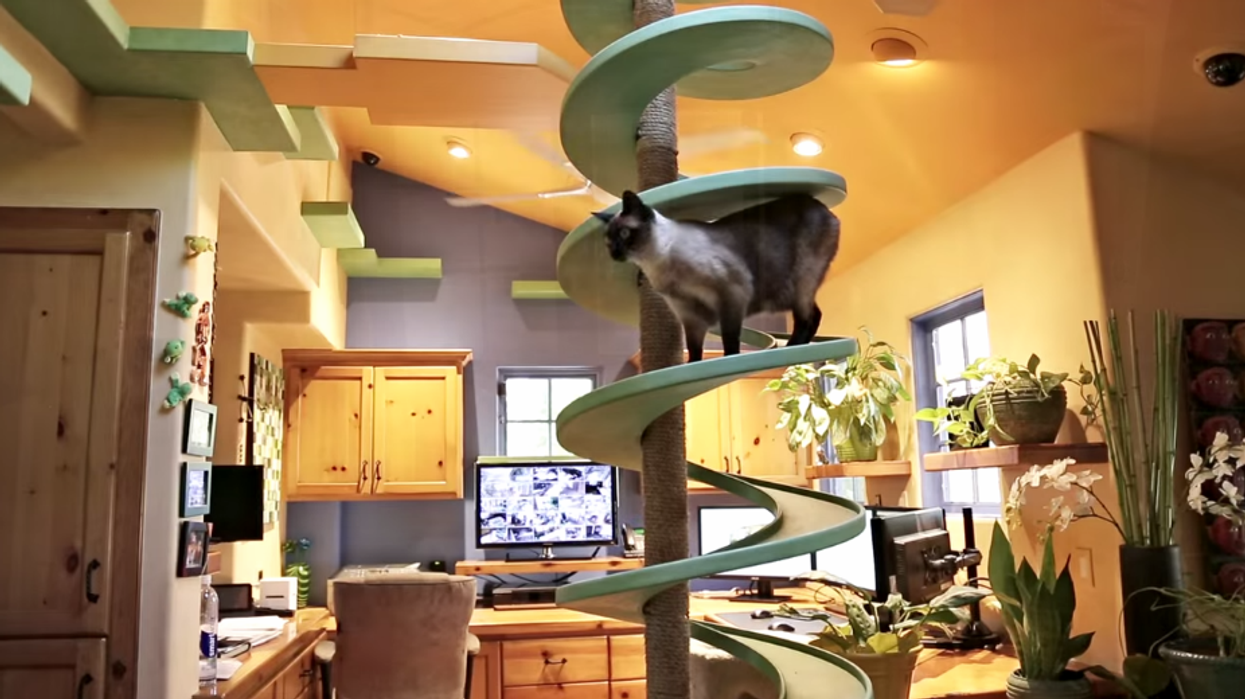 Peter Cohen, a contractor based in Santa Barbara, California, has completely redesigned his house with an elaborate series of walkways, tunnels, perches and even a koi carp pond especially for his 15 rescue cats.
This hero of interior design, according to Houzz, has spent nearly $40,000 on his home transformation, including specially designed closets with exhaust fans to keep litter-box odors at bay.
When Cohen bought the house in 1988 it came with two feral cats, one of which died, while the other became housebound after she was hit by a car.
To avoid her becoming lonely, Cohen began adopting rescues, with his clowder of cats now including Cheesecake, Chocolate, Nutter, Butter, Crumple, Rumple, Poppyseed, Secret and Coffee Bean.
As Cohen says: "The cats make the house feel alive."