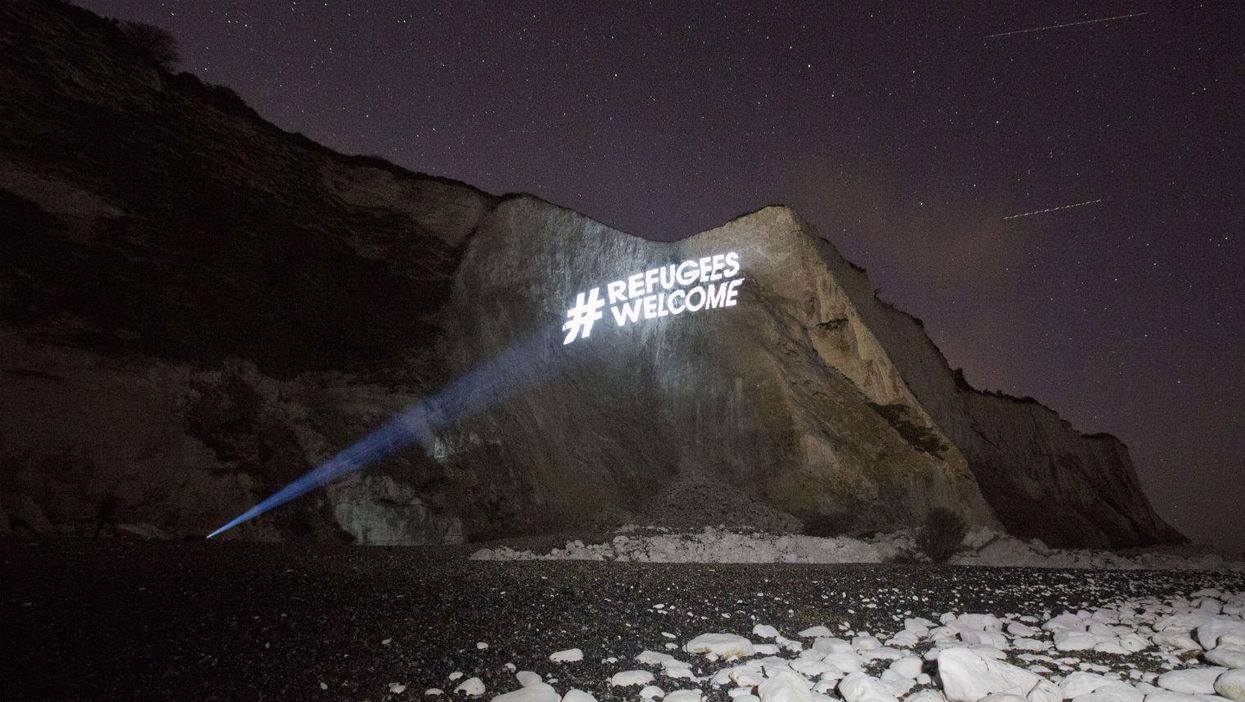 A coalition of far-right protesters are due to gather in Dover on Saturday to protest against immigration and the government's intake of refugees.
While around 500 people are expected to attend the rally, a campaign organisation has made clear to people fleeing war and persecution that this small band of fascists is not representative of our nation as a whole.
Projected onto the side of the nearby White Cliffs of Dover - the first sight of Britain that many new arrivals encounter - on Thursday night was this clear message:
Picture: Jess Hurd/Global Justice Now
Arranged by campaign organisation Global Justice Now and "guerrilla projectionists" Feral X, the stunt saw #RefugeesWelcome projected onto the cliffs in a bright white light.
Far right groups are coming to Dover to fan the flames of hatred and xenophobia, often generating a lot of media coverage in the process. But across the UK thousands of groups and communities are acting in many different ways to offer practical and personal support to refugees who have fled desperate circumstances to get here.

[This] projection, alongside these efforts across the country, presents an alternative vision of the UK, one built on compassion, solidarity and recognition of common humanity.
Nick Dearden, director of Global Justice Now
An similar protest in the port town in January saw 32 people arrested, according to the Dover Express, as protesters clashed with anti-fascist demonstrators.
Picture: PA