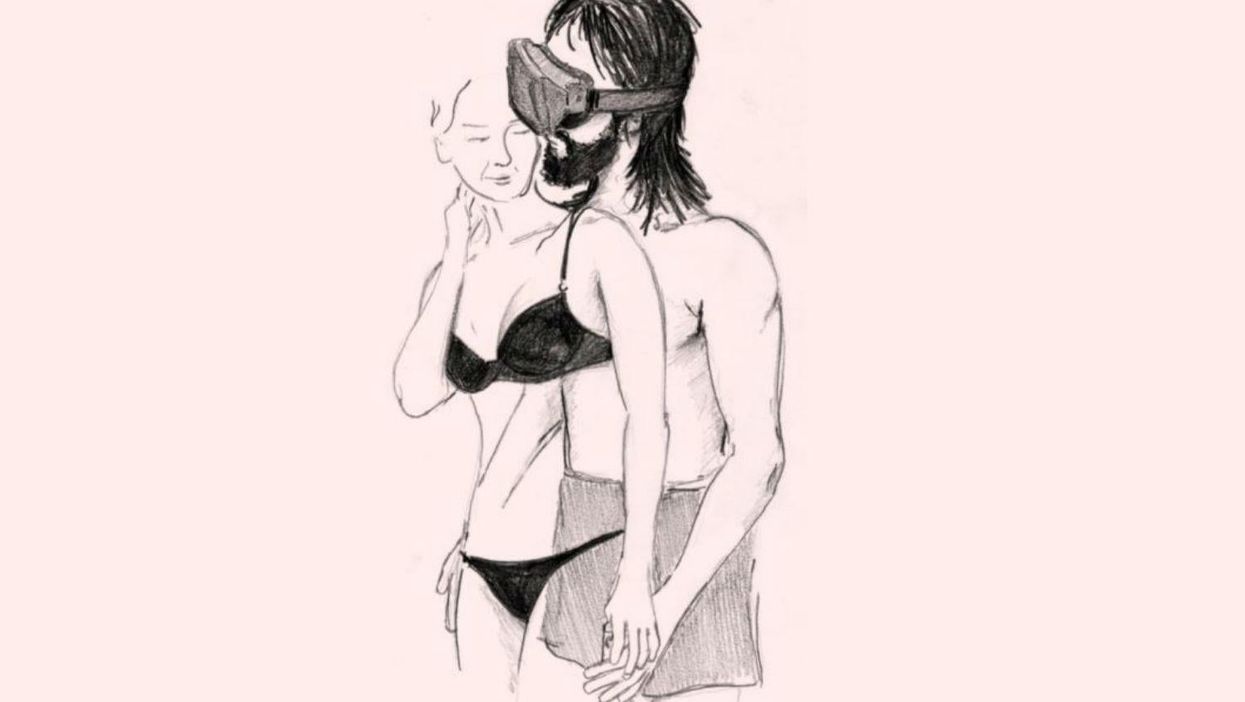 TV and film are full of representations of 'attractive' robots: think Alicia Vikander from Ex Machina, RoboCop from RoboCop, the Buffy-bot from Buffy the Vampire Slayer.
This science fiction trope of humanoid robots with "adult settings" may not be far off, according to a report on the future of sex. The study was commissioned by adult online shop "Bondara" and composed by Dr Ian Pearson, a "futurologist".
Essentially describing the premise of 2015 TV series Humans Pearson believes that while some robots will be used exclusively for sex, most will be domestic robots that also come with a sex feature. He thinks that because consumers will be spending so much money on a domestic robot, they'll choose one that's attractive.
Presumably the next stage in this analysis is: one things leads to another and you don't make your excuses and leave.
Similarly Pearson predicts within 10 years wealthy households will own a sex robot - and they'll replace sex workers and erotic dancers.
Pearson claims that the male dominated market for sex dolls will become more balanced as sex dolls become more popular for women (though Richard Herring has argued that some sex toys are essentially already a robot, without the pesky synthetic man attached).
In addition to sex with the family robot, Pearson believes that by 2035 sexual intercourse will be conducted almost exclusively through virtual reality headsets. This could be used to create the illusion of a different person or to alter your sexual partner's likeness. (Anyone who's ever thought about someone else during sex will confirm how unfulfilling this will be). Pearson justifies the concept in the report:
They could use celebrity downloads to use with their own avatar to emulate the sexual behaviour of your favourite star. So you'd get the best of both worlds - the security, affection and hopefully love of being with a real partner, along with the option to indulge your wildest human fantasy.
Letting your partner know you're imagining someone else. That's certainly one way to guarantee they feel secure.
Pearson also argues that the virtual reality would free some people with libido who can't have sex (such as the old or infirm) to once again satisfy their desires. Thos would be akin to the 2009 Bruce Willis film Surrogates.
The virtual reality could include bringing your social media presence into the bedroom, as this diagram from the report explains:
Picture: The Future of Sex
Congratulations Level One Foreplay is now complete and you have been awarded bonus points for longevity, do you wish to share your progress with your followers on social media.
Part of this boom in sexual technology will be caused by more general advances in technology which will increase human's leisure time. With all the time in the world, Pearson believes humans will spend more and more money on sexual experiences.
In the far off future technology could develop that directly stimulates the septal area of the brain. Orgasms could be produced instantaneously.
Pearson believes there will be a best of both worlds. Human and emotional relationships will continue, but they will be separated from sex or else made better and safer by the use of technology. Other artificial intelligence experts have likened the use of technology to the dangers of online porn in its effects on teenagers and sexual development.