Getty Images/iStockphoto
Just when you thought you could have five minutes without a new story about President-elect Donald Trump, a golden pheasant has become a minor celebrity in China for having very, er, topical, hair.
Five-year-old Little Red has been likened to Trump because of their similar blonde quiffs.
As you can see, the resemblance is uncanny: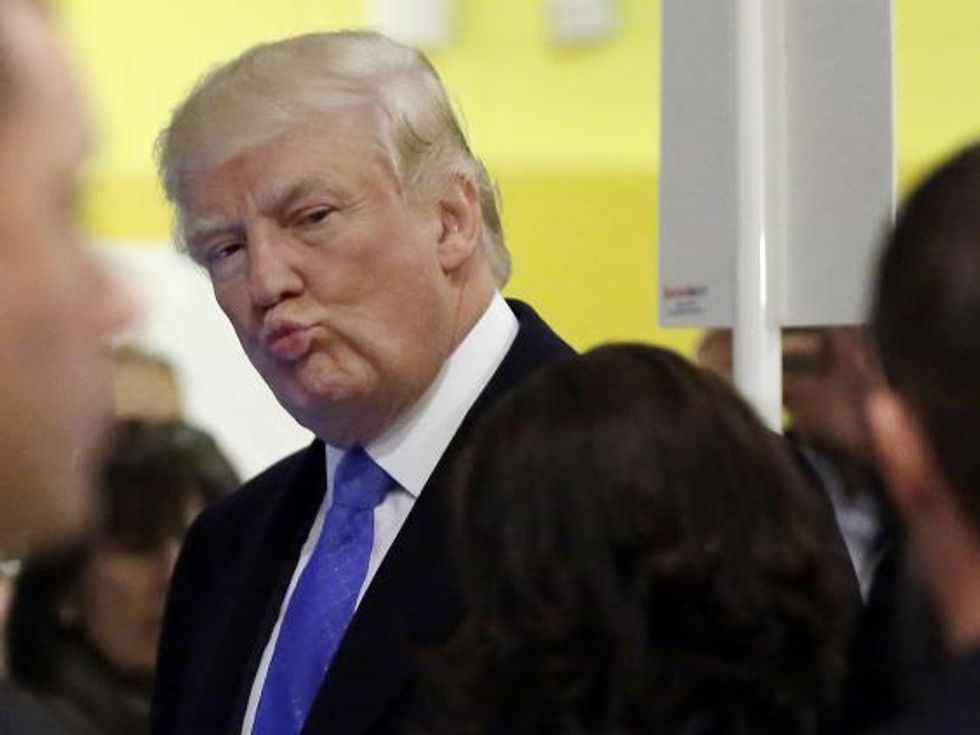 Little Red is a resident of the Hangzhou Safari Park in eastern China. Mr Gao, the bird's keeper, told the Daily Mail he had been completely blind to Little Red's doppelganger.
I had not noticed the likeness in the past because I had not paid particular attention to the pheasant's hairstyle.

But after Trump was elected President of America, I start seeing more pictures of him and I think the pheasant looks a little bit like him.
The reason for Little Red's big 'do is because the feathers bring insulation in the colder months, according to Mr Gao.
No doubt if Trump was a bird, it would be the best, the greatest, most bird-like bird there ever was.
Although the comparison isn't quite as good as the time a dog rode the underground looking like former Mayor of London Boris Johnson.
A dog has been spotted with a Boris Johnson haircut! Does your dog have a famous lookalike!? https://t.co/KXXg6c6oTv https://t.co/URxSnSGd3l

— Your Dog Magazine (@Your Dog Magazine) 1469092076