A new photography exhibition will showcase the face of modern Britain by displaying pictures of its citizens all over the country.
"Saffy", by Brock Elbank
The 'Portrait of Britain' series, organised by the British Journal of Photography (BJP), consists of 100 portraits of British people which are displayed on the JCDecaux digital screen network across the UK.
"Dave Okumu", by Phil Sharp
The portraits will feature in stations, bus stops, high streets and shopping centre centres, "reaching people while they are out and about, commuting or socialising," explained Russell Gower, creative director of JCDecaux.
We are delighted to be working with the British Journal of Photography to bring this powerful exhibition to a national audience, celebrating the power of the photographic portrait across our portrait network.
"The Coalman – North Wingfield, Derbyshire," by David Severn
According to Simon Bainbridge, editorial director of the BJP, "the opportunity provided the idea".
When I thought about all the places we could show pictures - JCDecaux has screens across the UK - I thought of the idea of the public being confronted by images of themselves. Where they would normally expect to see models and celebrities, they see everyday people shown on everyday places.
"Knitting and Nattering on a Tuesday", by Tim Fisher
The portraits were selected from nearly 4000 entries, after the BJP issued a call for photographs that celebrate the country's unique heritage and diversity.
Featuring a range of ages and nationalities, the portraits were taken by a mix of amateur and professional photographers.
The BJP describes the exhibition as "by the people, of the people, for the people".
"'My Choice': Aisha, British woman, Brixton, London", by Eleanor Bentall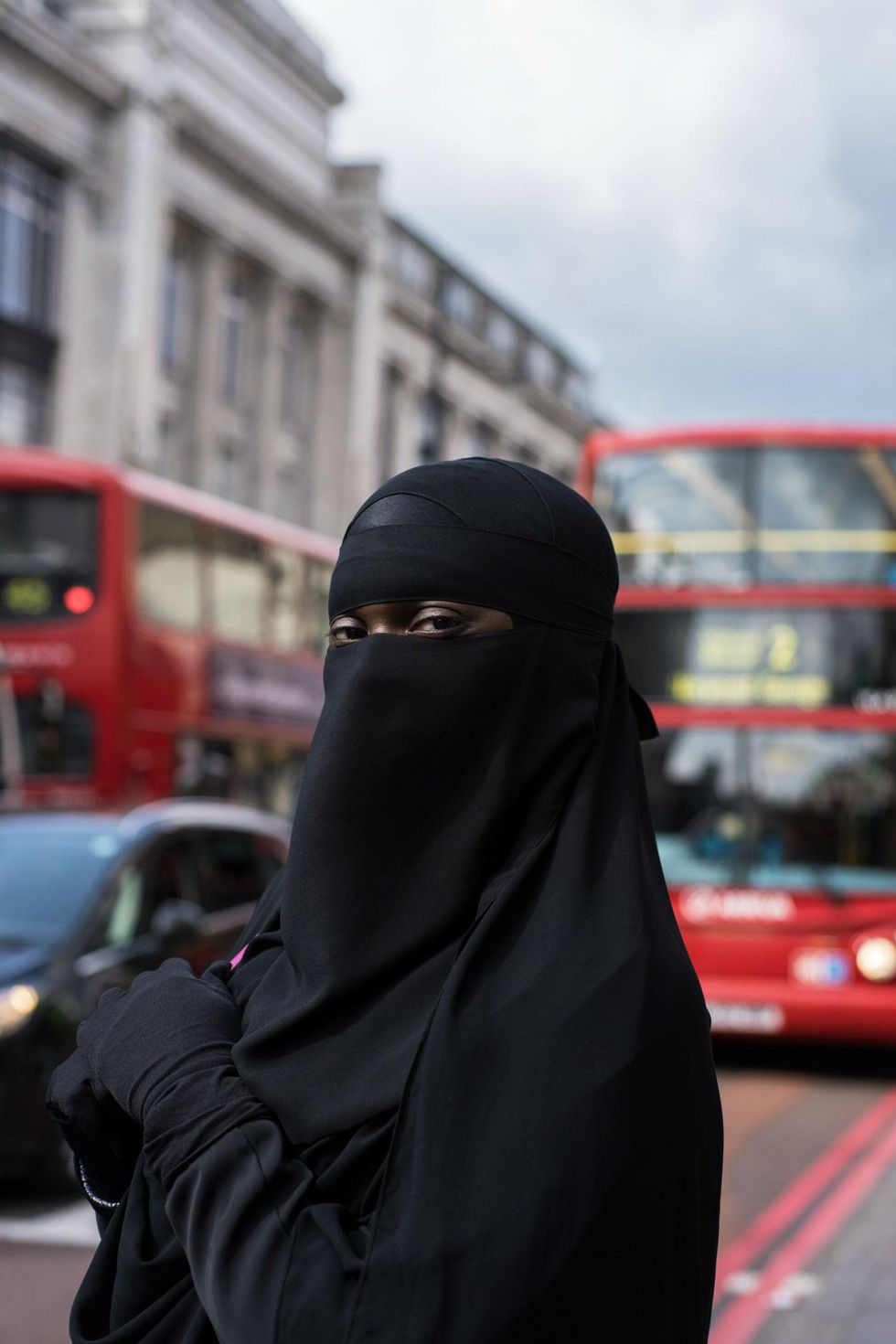 While most portraits depict ordinary people going about their daily life, there are also a few familiar faces in the series, with portraits of Stormzy, Tinie Tempah, Professor Stephen Hawking and Nadiya Hussain (last year's winner of the Great British Bake Off).
"Stormzy", by Dan Wilton
'Home' is also a recurring theme throughout the portrait series, with tropes of migration, integration and thoughts on diversity and identity in a post-Brexit Britain.
"Tina, Paul and baby Harleigh", by Chris O'Donovan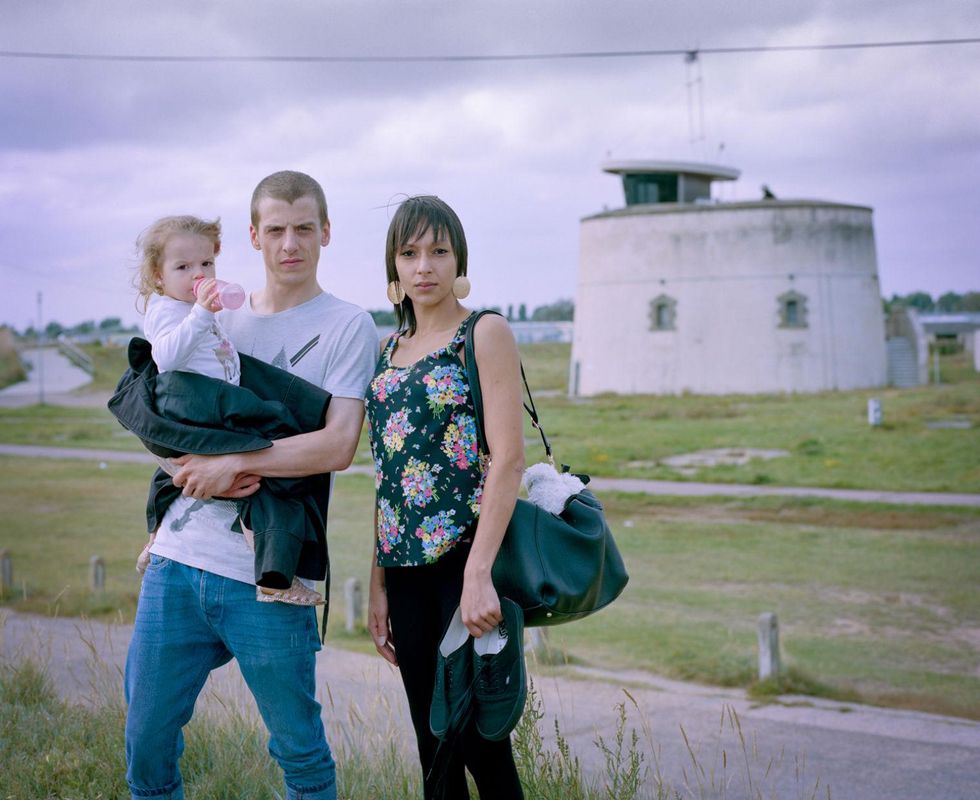 Bainbridge explained:
The idea began 9 or 12 months ago, before the referendum debate really took hold.

It became increasingly obvious that this would be a momentous time in terms of soul searching about our identity as a country.
"Adam", by Adama Jalloh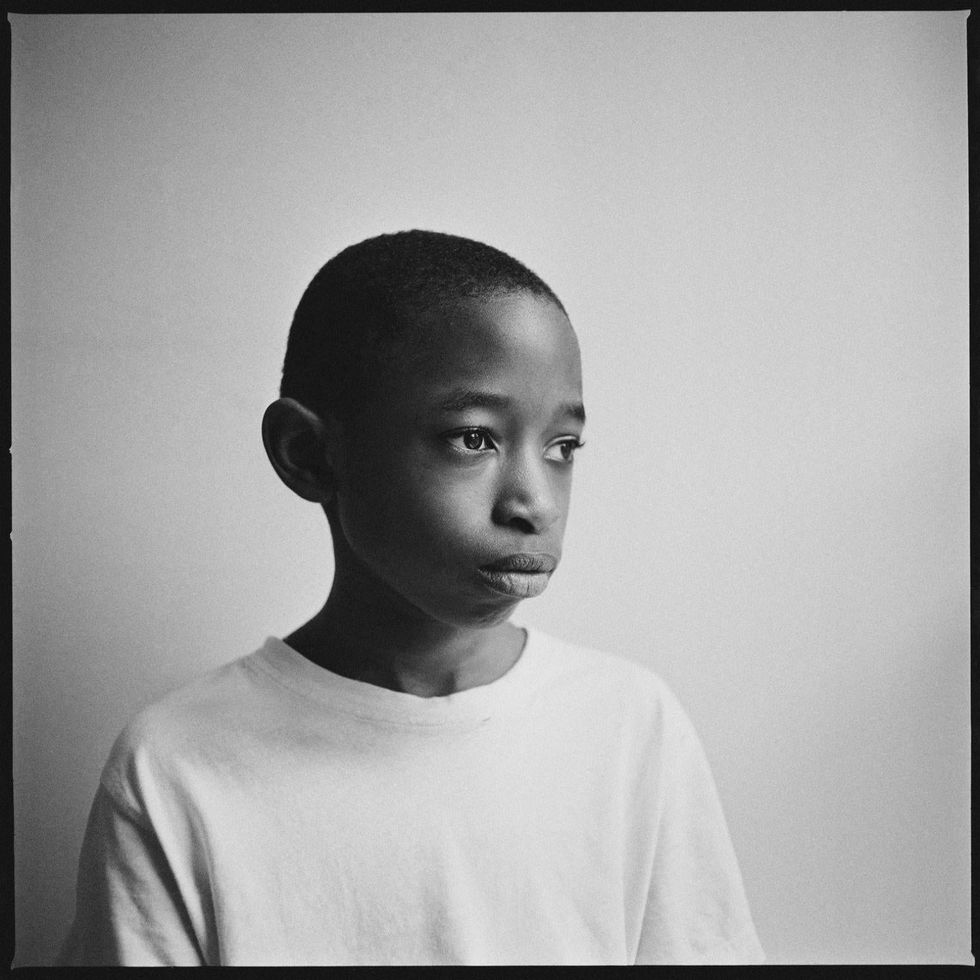 The portraits also reflect different styles of contemporary photography and portraiture; some featuring posed subjects, while others capture random moments of spontaneity.
We wanted to show diversity in terms of who is being photographed, but we also wanted to see different ways of photographing. These are pictures that we all take in everyday life, but raised to a higher level by selecting, editing and presenting them in such a wide-ranging public exhibition.
"Chicken Mascot", by Kelvin Murray
Bainbridge highlighted Shara Henderson's portrait of Frank, a car dealer based in south London, as a personal favourite.
"Frank, South London, 2011", by Shara Henderson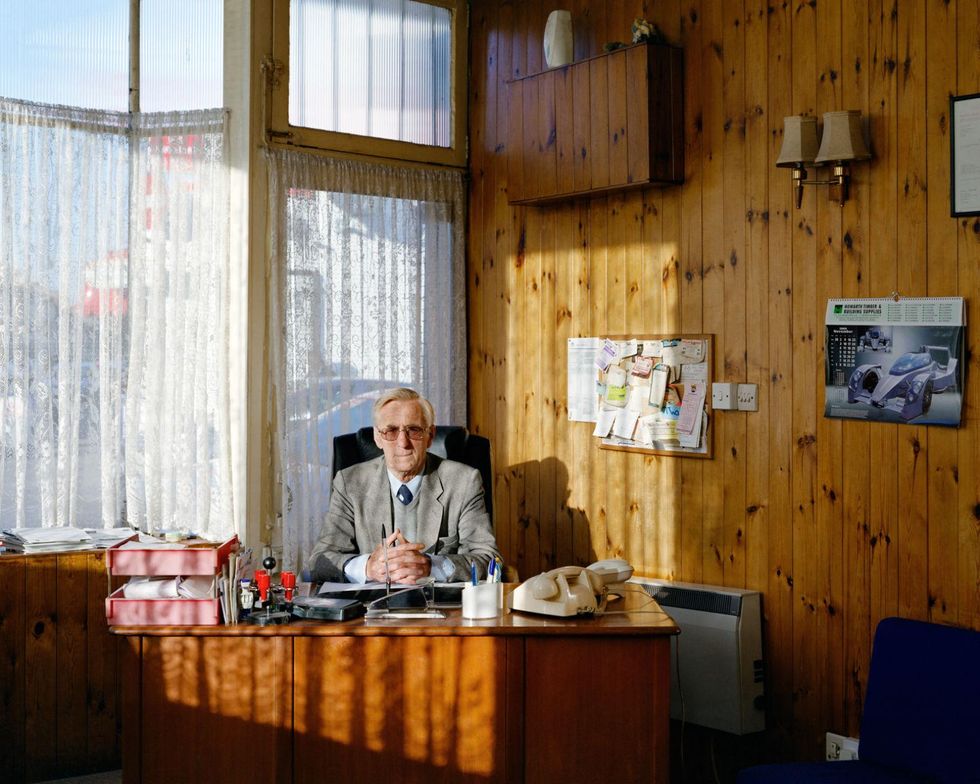 For all the changes we've been though, here's a man out of time, but totally comfortable in his own skin. Sometimes what makes a portrait is the tension between the photographer and the subject, which carries through to the sitter and the viewer. You're in Frank's place now, and he's looking direct at you - what have you got to say?
"Roger", by Chris O'Donovan
We are constantly fed the narrative of division; asked to ignore the fact that we are a nation of individuals.

We hope this countrywide exhibition presents an alternative to that rhetoric, and that we are able to give some nuance to the picture of who we are, with our unique heritage and diversity.
"The Martinez Family, Belize, Scotland", by Arpita Shah
The BJP is the longest running and most influential photography magazine in the world, with a combined audience of more than a million worldwide.
The 'Portrait of Britain' exhibition is running from the 1st–31st of September, and portraits will also be available to buy as limited edition prints from the BJP website.
"Vanessa and Vivian", by Bill Knight